TEENAGE ANGST!Check out the 90s Mall Goth Instagram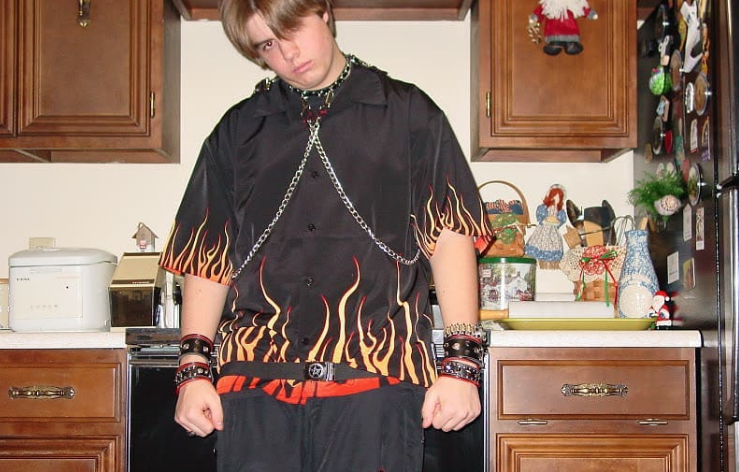 This feature was pinched from Dazed Digital
"Funnily enough 'mallgoth' was meant to be a bit of an insult," explains Trinity Levy, the Arizona-based high school senior who started the Instagram account @1990smallgoth. "Being called a mallgoth was the equivalent of being called a poser. The purpose of it was to describe the kids who loved Marilyn Manson and bought Tripp pants from Hot Topic back in the day, but still identified or were seen as goth. I'd say that that broad description is still true at its core. Despite its name, it doesn't have anything at all to do with the goth subculture besides sharing a few aesthetics."
Those aesthetics are actually quite overblown, in the best way. Across the feed there's odes to Evanescence's Amy Lee, there's two teen goths sat next to Santa, and there's tonnes of genius unnamed goth kids in malls and on sunny streets. There's an oxymoronic nature of seeing goths in the sunlight, goths in family kitchens, goths in bathroom stalls – some of the most wonderful images on the account take an incredibly romanticised aesthetic and make it sweetly domestic.
Read full feature here at Dazed Digital
Enjoy this post? Donate to CVLT Nation to help keep us going!