Tattoo Spotlight: CHRISTINA GEMORA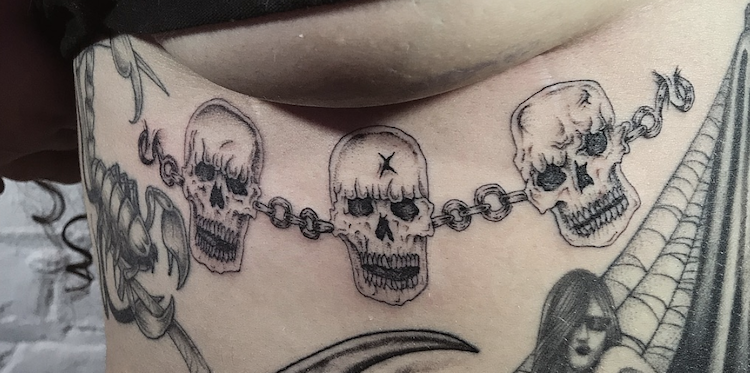 I constantly torture myself by following tattoo artists, despite my limited budget and inability to travel. Christina Gemora is an artist based in NYC whom I've been following for a while now, and she leaves me with visions of beautiful tattoos in my head. Gemora is one of the few artists who have had me seriously considering underboob tattoos, and in general I'm a fan of letting boobs speak for themselves. Her lines are delicate and graceful, and her subject matter is both grimy and lovely. One thing I notice when looking through her work is how perfect her placements are. One day I'll have one of her pieces in my collection, but for now I'm going to keep feeding my kids and dreaming about it…check out some of my favorites below, and head over to her IG for contact info @christinagemora.
Enjoy this post? Donate to CVLT Nation to help keep us going!