Take A Walk On The Cold Side: Purgatory 'Cold Side Of Reality' Review-Preview-Footage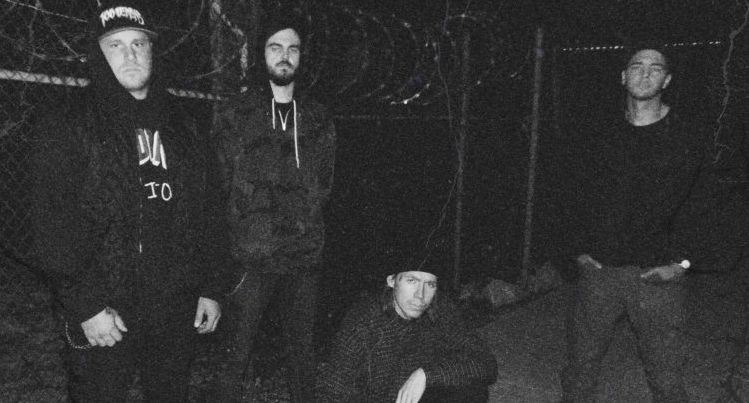 Though each passing day seems to hurtle us closer to devastation, with it comes the pummelling and fiery new LP from Purgatory. Cold Side Of Reality, out on Unbeaten Records on June 1st, is a street level beating of Midwest Street Metal. It's an unrelenting stone-cold slab of metallic hardcore fury that sips from the same putrid well as 100 Demons, Merauder, Cold As Life, All Out War, and Stigmata; the latter two of whom lend their lead singers to the maelstrom on respective tracks.
Though sonically dragging its' knuckles through eight tracks, the breakdowns are backloaded with an introspective, albeit anguished outlook on life. Purgatory somehow manage to straddle the sweet spot between hardcore and metal, a line countless acts have failed to walk for decades. There seems to be extra attention given to the lyrics, an oft-ignored facet of hardcore. Don't get me wrong, this isn't Tolstoy, but there's a fresh and hyper-literate take on the street-level sloganeering of every classic hardcore record this side of Age Of Quarrel.
They've managed to broker a balance between the breakdown, the beatdown, and self-reflection. A cursory listen to anything as ferocious as Purgatory's long awaited LP would be an injustice. Repeated listens render riches… between the relentless chugs and the windmill crossover riffs lies a wealth of metallic hardcore done perfectly. One hears everything from Satisfaction-era Hatebreed to the gnarliest of the Holy Terror's blackest tracks.
Descriptors be damned, Cold Side Of Reality is violence incarnate and it's coming.  This is hardcore for us uglies.
As I write this, Purgatory is leveling the Midwest with Chamber, Joy, and Orthodox with more to come. Check below at the just announced tour dates to coincide with the release of Cold Side Of Reality. To keep up with their current and impending raids on your village, follow them at:
Instagram and Twitter @purgatoryhc
Enjoy this post? Donate to CVLT Nation to help keep us going!