German/Italian subterranean death-doom lurkers NEKUS are here to smother you with the fifty-one-minute telluric heaviness of their monstrous debut album Sepulchral Divination, dropping tomorrow Friday, April 7th on a beautiful silkscreened 2LP, CD, tape and digital via Sentient Ruin for Bandcamp Friday. Get it (HERE also for Europe or HERE), and today we're excited to share the horrendous work in full via this exclusive full album premiere. Behold!
To assemble this hideous slab of mummified sepulchral slow-moving DEATH, Nekus has conceptually envisioned, accessed, and unlocked a world of perpetual, abyssic darkness, lost far below the earth we walk on. Inspired by the works of bands like Moss, Grave Upheaval, and Encoffination, "Sepulchral Divination" evokes visions of a subterranean realm where light is banished, death permeates everything, and life is impossible. A death-ruled domain of lost sepulchers and labyrinthine caverns where rotting life being dragged under from the surface to decompose, endless fossilization, and magmatic tectonic upheaval all play their role in inspiring an extreme metal work of absolutely suffocating heaviness. With guitars downtuned into a flattening, deformed rumble, earth-shaking drums, tortured vocals, and atmospheres of absolute rot and oblivion, "Sepulchral Divination" is a cinematic work in contemporary slow atmospheric death metal that attempts to – and succeeds – in siphoning absolute dread and endless death into the sorry ear canals of any living thing that dares to cross its path.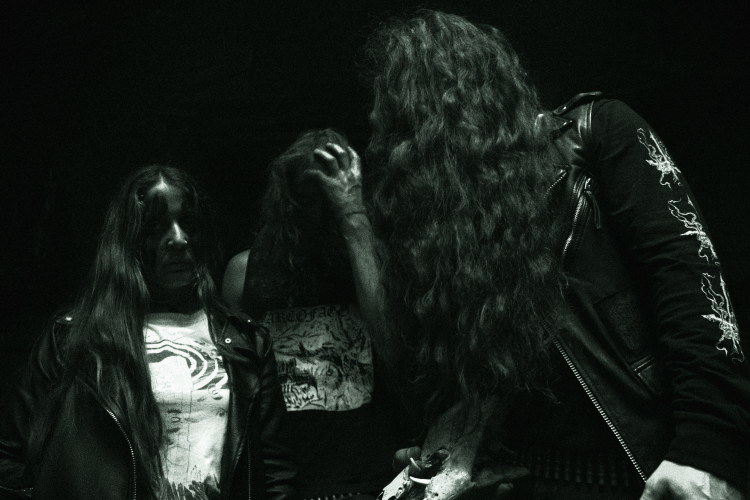 While the inspirations and style behind the work remains somewhat familiar and cohesive (think a perfect mix of Undergang, Sunn O))) and Meth Drinker), at times the work assumes even avant-garde or experimental traits as exemplified for example in the two closing tracks "Stygian" and "Elysion", two behemoths six minutes and eleven minutes each respectively dictated by an unpredictable pace and hallucinatory songwriting alternating drone, doom metal, ambient and black metal that seem to want to signal a feeling of a total loss of direction and sanity, as if being truly lost deep within the dark tunnels of the earth, or well within an incomprehensible and alien realm. Claustrophobia, endless death, perpetual darkness, total loss of hope, and crushing pressure, are the main ingredients of a masterful and evocative sonic journey down into the pits of hell, and what's amazing about the work is how the concept and the music conjoin each other so well into a cohesive and authentic extreme metal nightmare.
"Sepulchral Divination", drops tomorrow Friday, April 7, 2023, on 2LP, CD, tape, and digital via Sentient Ruin for Bandcamp Friday. Get it (HERE also for Europe or HERE)