Substance music festival returned to Los Angeles with a three-day lineup of smartly curated talent spanning Post-Punk, Industrial, EBM, Synthpop, Metal, and more. This year saw concert behemoth Live Nation joining underground promoters Restless Nites, Das Bunker, and Spaceland. This move raised some eyebrows, but one could argue the event's scope would have been smaller without Live Nation's deep pockets (or usage of their venue, The Belasco). This year saw the event expand to three full days. Thankfully, it seemed like Live Nation's involvement didn't affect the event's content, and the vibe was still that of an independent group fostering a sense of community while celebrating the music that flies under most peoples' radar.
The stages and days at Substance seemed to have informal themes this year. Friday's main stage featured Chelsea Wolfe, King Woman, Earth, and (prior to a last-minute change) Emma Ruth Rundle, with all of them having dark metal aspects in their sound. Saturday's ballroom stage was packed with mostly Post-Punk and Gothic Rock acts including Provoker, Twin Tribes, Nuovo Testamento, and Houses of Heaven. And whether intentional or not, this lineup also did a fantastic job of showcasing some of the best Hispanic artists in the scene today.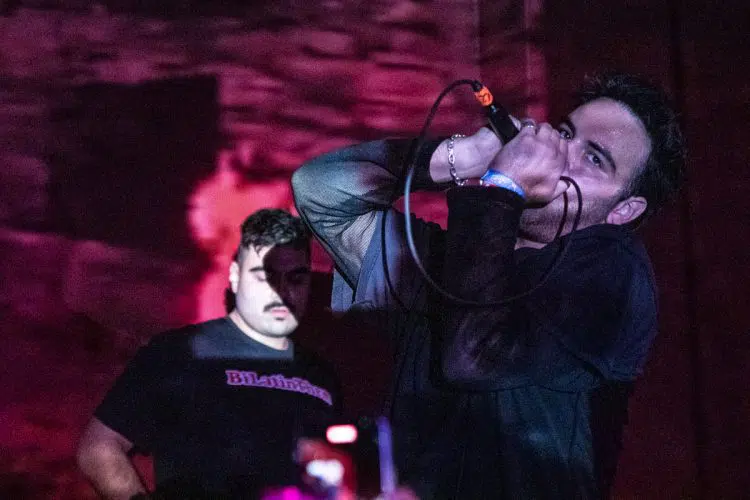 Overall, I'd say the festival did a serviceable job of showcasing POC talent in what is stereotypically perceived as a very white music scene. Some of my favorite performances were from POC artists including N8NOFACE, DEBBY FRIDAY, and AURAT. N8NOFACE is a one-man synthpunk project that had the crowd moshing to his beats. DEBBY FRIDAY is a captivating experimental hip hop artist on the Deathbomb Arc label (known for Clipping. and JPEGMafia). Aurat's East Indian aesthetics and sounds were refreshing and vibrant, with a veiled dancer ceremony leading to a five-piece band interacting with the audience.
And the audience is also worth noting – everyone was gracious and enthusiastic towards the artists. Even when repeatedly pushing my way through the crowd to take photos, I never encountered anyone less than happy to be there. Even the staff were in good spirits.
The scheduling for the event was as strong as one could expect when running three different stages, with most times staggered, allowing you to catch around half of every band's set if you were that ambitious. Most bands started right on time, and the Ballroom actually seemed to be running ahead of schedule at points. With live music starting around 5 PM each day, it was easy to catch even the earliest acts without feeling like you were rushing to the venue. However, for those eager to catch as many artists as possible, the layout of the venue meant your calves got a workout as you ascended the five flights of stairs between the basement and ballroom stages. Thankfully, it was easy to get a good view of each stage regardless of where you were in the room.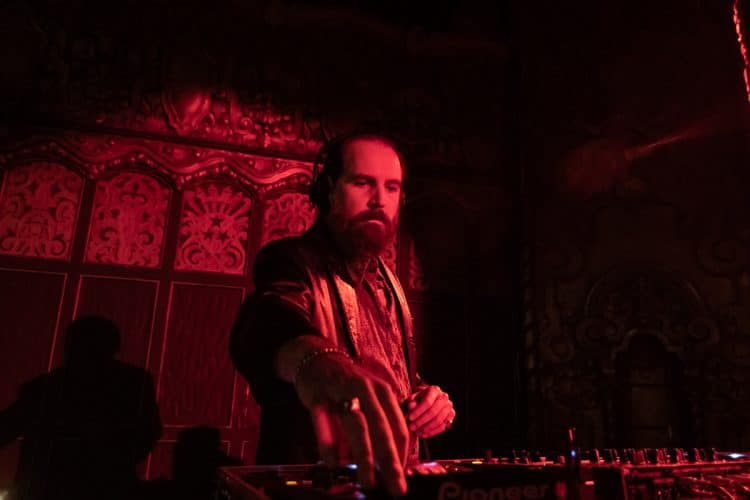 If I have any criticisms of the event, it's that there may have been a few too many acts booked for each day. While I love the sense of value you get from such a robust lineup, it made for a lot of scrambling and a bit of disappointment if you became so enthralled by one performance that missed all of another. Additionally, the lack of water fountains and the limited food options added stress since the venue didn't allow re-entry.
That said, the festival was a net positive experience and a lot of fun. I caught a ridiculous number of bands I'd been meaning to see in just one weekend. I'm looking forward to seeing what kind of talent is booked for Substance 2022.
I've shared some of my personal highlights from the event below, along with a large gallery slideshow.
CHELSEA WOLFE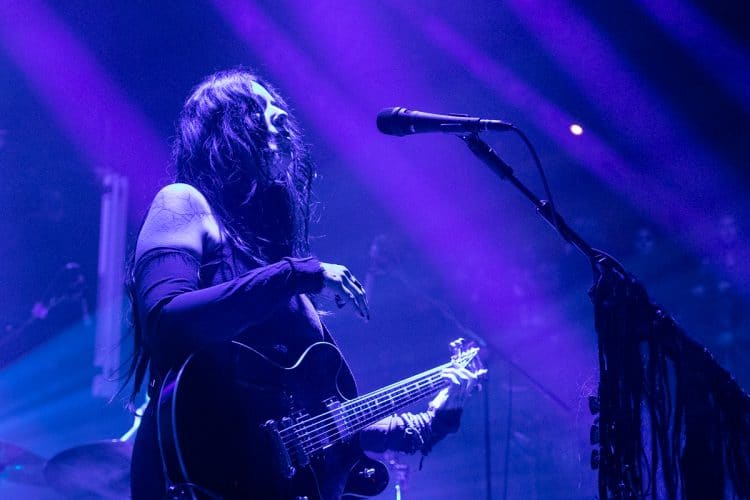 Reaching the status of a deity among her fans, Chelsea and her band bathed everyone in dark moody vibes tinged with spiritual optimism.
HEALTH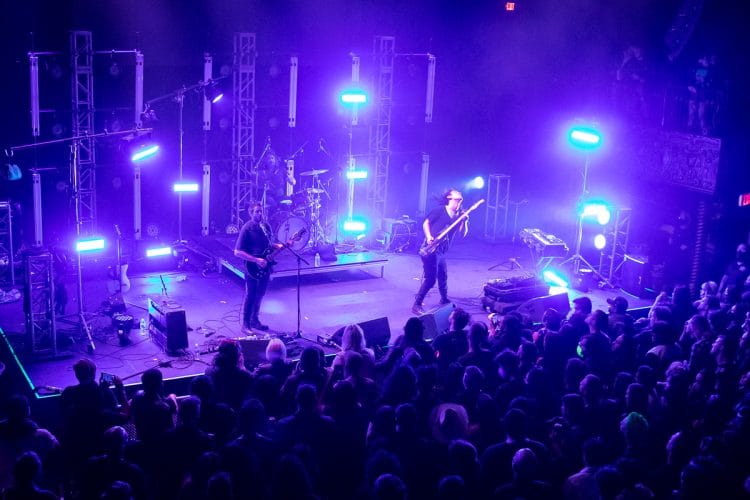 Emotion and walls of noise wash over you during a HEALTH performance, and this one was no different.
NITZER EBB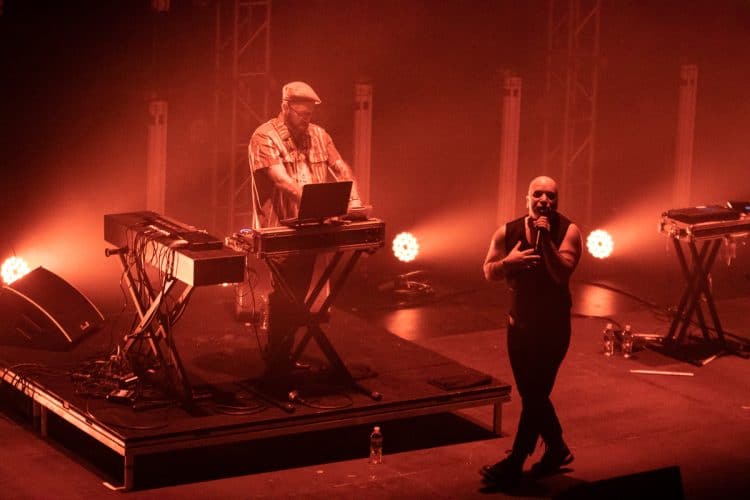 With Douglas McCarthy absent, Bon Harris took over primary vocal duties. He seemed to be having the time of his life, and hearing classic NE tracks with just him singing was simultaneously surreal and fun.
CONTINUES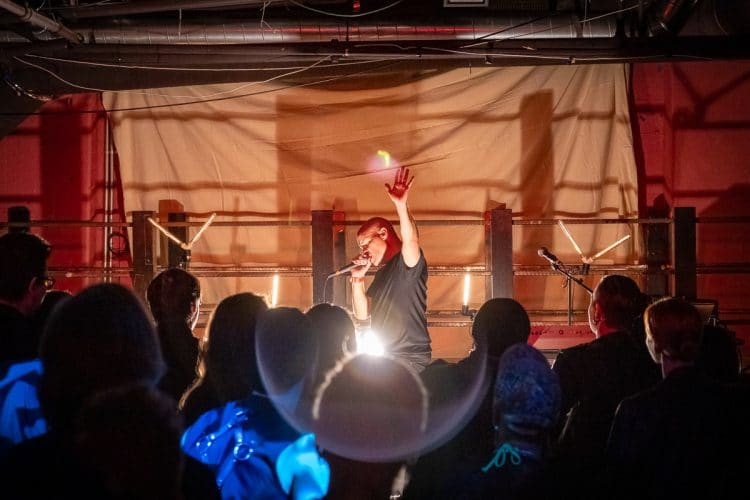 Continues is the one-man synthpop project of scene veteran Dan Gatto. Formerly one-half of the 'electronic junk punk' band Babyland, Dan has retained his strong showmanship, supplementing his vocals with some live electronic drums and keys over emotionally uplifting compositions.
AURAT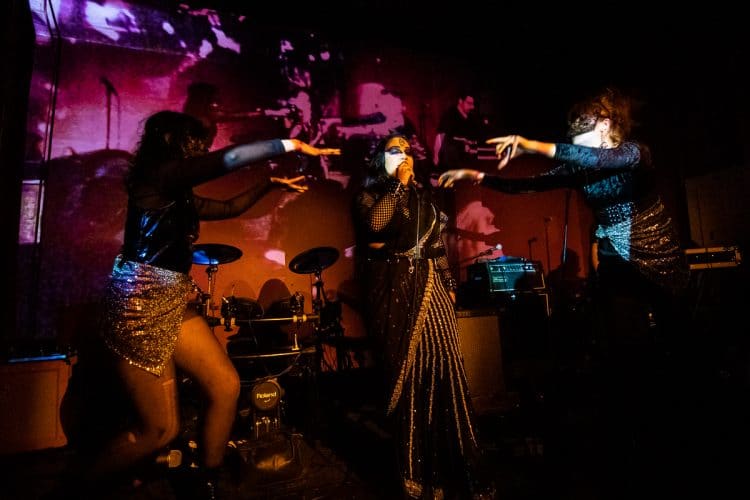 One of the most refreshing acts in the scene, Aurat incorporated lots of East Indian aesthetics and instrumentation for a magical experience that had everyone dancing and smiling.
DEBBY FRIDAY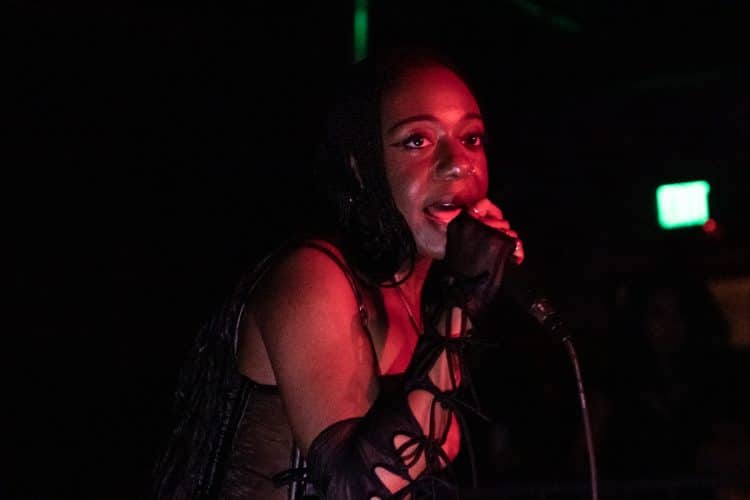 After Clipping. and JPEGMafia found success mixing rap and noise elements on the Deathbomb Arc label, DEBBY FRIDAY is rising from the same label but with a different take that is less noise and more experimental electronics with a cleaner vocal delivery. Captivating.
PLACK BLAGUE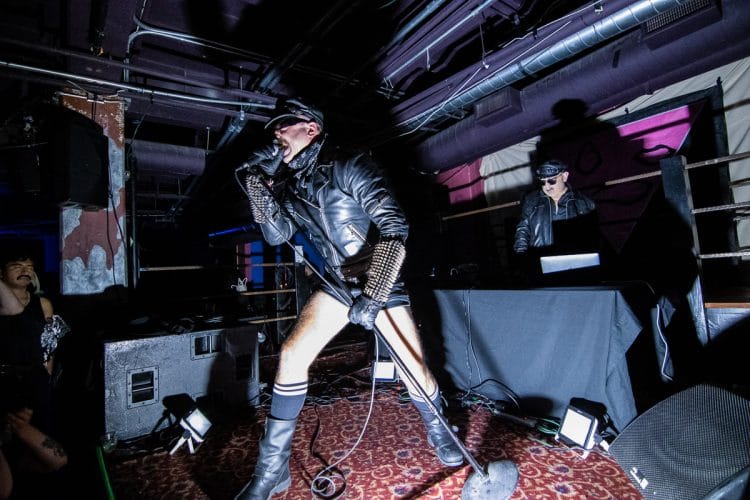 Dancey, catchy, scary. PLACK BLAGUE takes to the stage giving you a small twinge of fear as they're rather menacing in appearance. But then the dancing and writhing of the singer let you know that you're probably safe so long as you dance along with them.
DEARLY DEPARTURE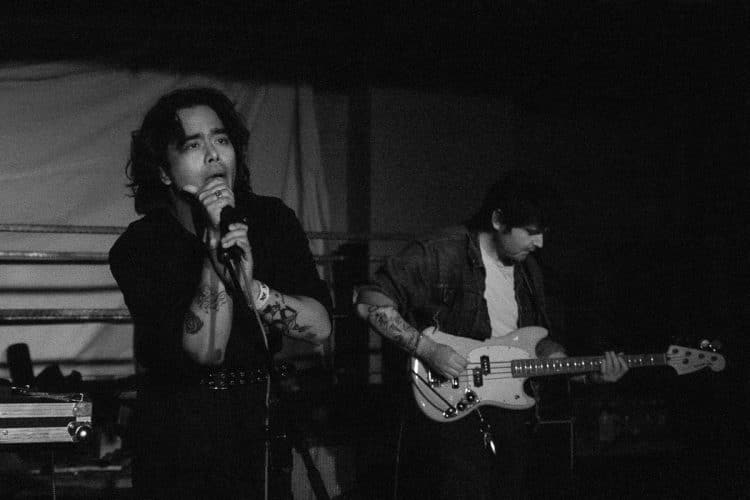 What starts as just a vocalist onstage expands as additional musicians join them. Super echo-y vocals and a post-punk shoegaze sound that is drenched in nostalgia and drum machines, but well-executed and vulnerable.
PLAGUE VENDOR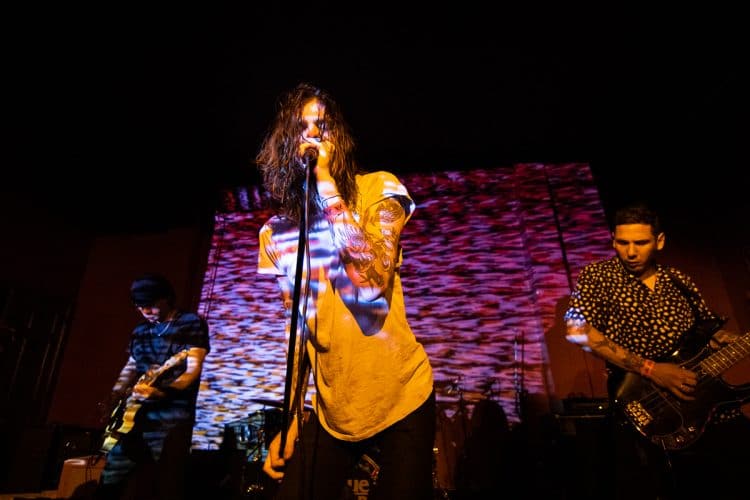 Pure showmanship. Plague Vendor was one of the least goth or conventionally "dark" acts I saw, but one of the absolute best live performances. Energetic, charismatic, and with 90s rockstar vocal delivery that you can't help but find endearing.
EARTH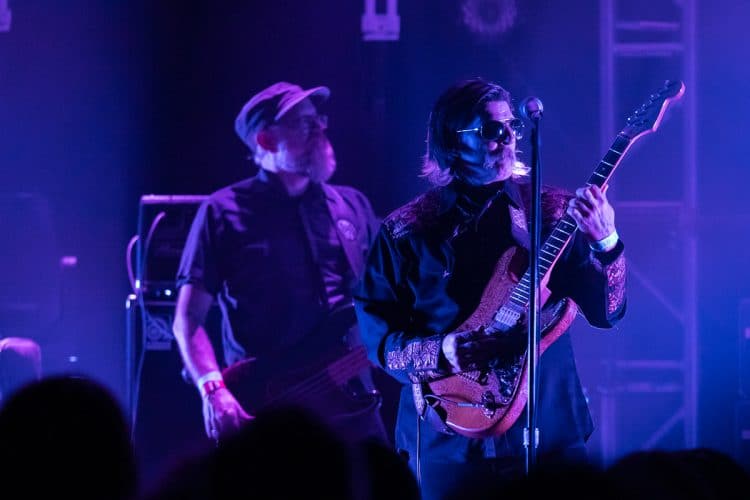 Folks attending the main stage for artists like Chelsea Wolfe and King Woman didn't seem super into the instrumental doom/stoner metal of EARTH. Or maybe everyone was just stoned. Marijuana smoke wafted about as these guys accompanied it with waves of distortion. It was a nice palate cleanser even if attendance for them was light.
PIXEL GRIP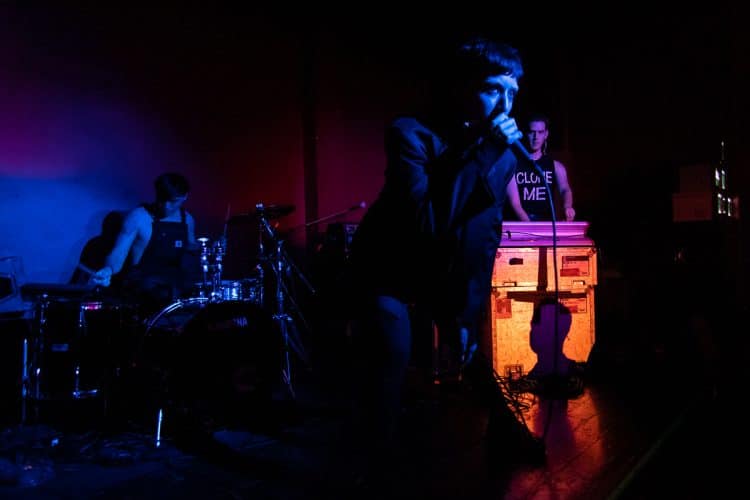 Cool, sexy, and menacing sum up Pixel Grip. Love the clean production and beats.