In the summer of 2020, Drill Sergeant emerged as a vital new hardcore outfit by releasing their debut EP, The Cosmic Leash. Those gritty, virulent four songs immediately grabbed the attention of old school PV fans of Crossed Out and No Comment as well as modern fans of raw punk bands like Gag, S.H.I.T., and Hoax. Featuring current and former members of Irae, Fluoride, Stud Count, Academy Order, Absinthe Father, and Fixation, Drill Sergeant had its musical bases covered, barreling out of the gate with a take on raw, violent hardcore that was as refreshing as it was frighteningly angry.
Less than a year later, Drill Sergeant has released its highly anticipated debut, Vile Ebb, a 13-song maelstrom of piss, vinegar, and blood. With Matthew Green on vocals, Haley Butters on bass, Logan Hayworth on guitars, and Bret Hart on drums, Drill Sergeant is a team of scene veterans who can create a tightly wound frenzy, a well-oiled steam engine of whirling blades and churning pistons.
With nine new songs and with revisited versions of the original four Cosmic Leash songs, Drill Sergeant's Vile Ebb confirms what everyone suspected: This band is a force of nature. The music they are creating is chaotic, cathartic, and important, and even though it is hard to imagine how they could improve on the fully realized art that one hears on Vile Ebb, one suspects that this is just the beginning for the Philly quartet.
Below, vocalist Matthew Green shares some thoughts on the album. Also, read Cvlt Nation's review of Vile Ebb here.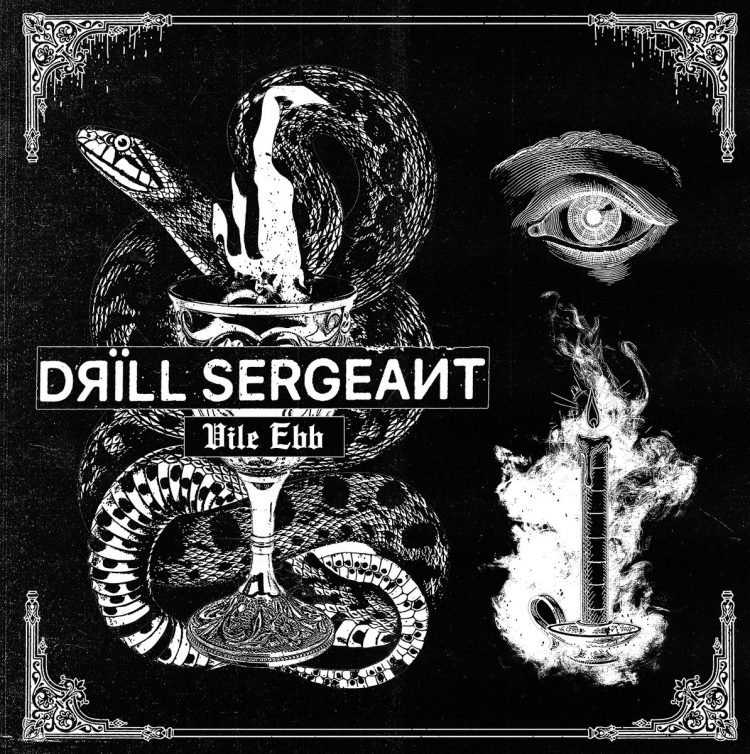 The world really took notice when you released The Cosmic Leash in the summer of 2020. How did you feel about the reception of that release?
Matthew: I was honestly blown away by the reception. I wrote those tracks in the spring of 2020 following a very rough winter and recorded them with Bret in Haley's basement with two mics. I was not expecting many people to care about a low-fi powerviolence demo, let alone a label as cool as Convulse to reach out about it.
Can you describe the writing process for Vile Ebb?
Matthew: When Adam (Convulse Records) reached out to see what we were up to, I had already started writing new material, talking about tentative studio time. Knowing a respectable label wanted to put out something longer gave us the confidence to fill out an LP.
As for the writing process, Drïll Sergeant was initially a writing outlet for me. I wrote most of everything, with Bret successfully translating my pantomimed (and sometimes poorly demoed) drums and some part suggestions from everyone that really made some of the tracks meet their potential.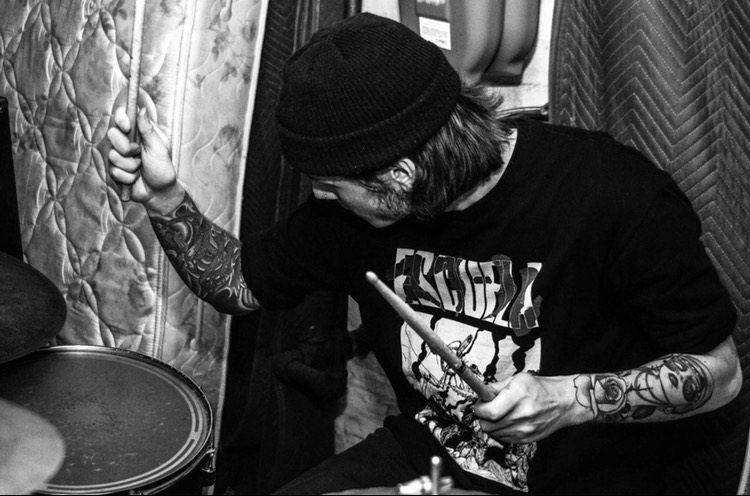 What were some major influences for this LP? Musically and lyrically?
Matthew: Musically, I'd say I drew from an even balance of first-wave powerviolence, 80s hardcore, and 2000s bands that combined both, like Mind Eraser and Punch. Lyrically, most of the record is spent unpacking mental illness, trauma, theological issues, and the rhythm of the world.
What do you love about hardcore right now? What should change?
Matthew: As someone who has been listening to and/or playing punk & hardcore since middle school, it's been a varied experience. The audience has grown exponentially, so things I like about it have gone in and out of season, as have things I don't. Ultimately, it's cool that people care, and I'm glad to be involved.
Can you describe the Philadelphia hardcore scene? Who are some bands that more people should be listening to?
Matthew: Philly's cool, sort of separated depending on the part of town and the type of hardcore you're into, but there's usually something for everyone. Something cool I've seen in the last few years is the punk end of things coming out with non-hc records. I'd recommend checking out Korine, Dark Thoughts, and Poison Ruin.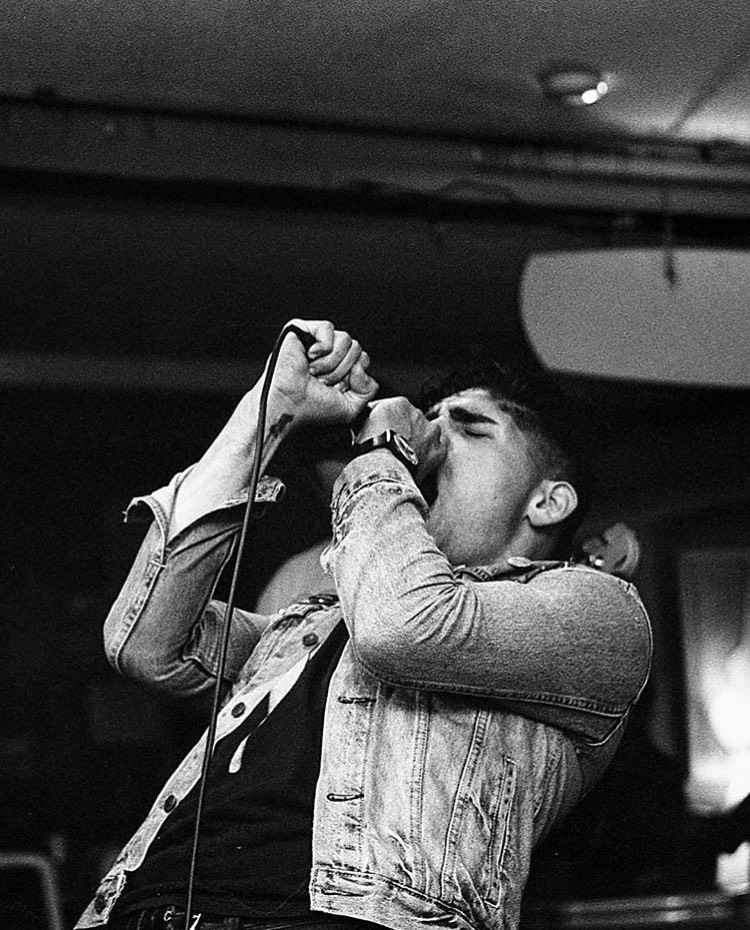 Convulse is quickly becoming one of the most important labels for newer artists in hardcore. What has it been like to work with Convulse?
Matthew: Working with Adam has been awesome so far. It's clear he wants the records he does to succeed, but also puts in the work to help his bands reach their potential. The Convulse roster is sick, and we're thankful they've taken a chance on us.
You've worked with Cain Cox for the art on both releases. Can you talk about how his art matches with your musical aesthetic?
Matthew: Cain is awesome, and his art straight up rocks. It's not common I can say "hey, here's a basic idea of what we're thinking, lemme know what you come up with" and get something amazing back without needing a bunch of changes. He also did the artwork for the Stud Count promo and Academy Order EP, which people seemed just as happy with as the music itself. He's incredibly talented, especially for someone so young, and my hope is he becomes a go-to for punk/hc art in the future. 
Trevor Vaughan mixed and mastered The Cosmic Leash. Who did your studio work for Vile Ebb?
Trevor was awesome to work with on The Cosmic Leash. He was fast, efficient, and obviously knows what he's doing, definitely would recommend working with him if you get the chance. Vile Ebb was recorded, mixed and mastered by Zach Miller (of Gel and Sick Shit), who also did the Academy Order EP and forthcoming Stud Count LP. Zach is the man, and does incredible work. Dude throws himself into all his projects and is quickly building an impressive résumé. I would 100% recommend doing records with him if you're in the northeast or mid Atlantic.
What are some of Drill Sergeant's future plans?
Matthew: We're writing new material, 4 new songs so far. We've got a live stream and a bigger show across the country at the end of the year. We're ready to play and tour as much as we can otherwise.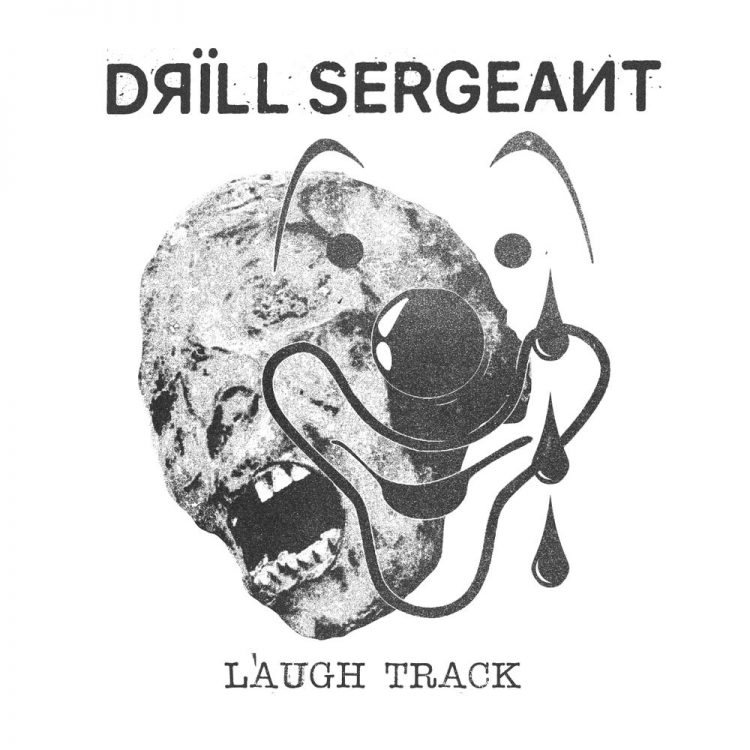 Vile Ebb was recorded, mixed and mastered by Zach Miller at Noisewar Sound.
Pick it up at Convulse Records.
Check out the the Drill Sergeant members' other current projects in Academy Order, Stud Count, Absinthe Father, and Irae.