A Strange Day Festival Live Footage Video Essay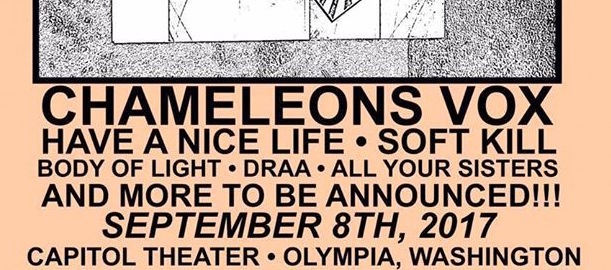 The A Strange Day Festival is taking place on Friday Sept. 8th 2017 in Olympia, Wa. The line up is so on point that it's pretty fucking unreal – peep it: Chameleons Vox, Soft Kill, Have A Nice Life, Body of Light, All Your Sisters, Draa. If we could, we would be there without a doubt. Today we would like to salute the A Strange Day Festival with this live footage video essay. I will let you in on a secret: Soft Kill have created another perfect album entitled Choke that comes out on Nov. 4th via Profound Lore Records. If you can, do what ever the fuck you have to do to make it to this fest, because it's going to be off the chain for sure! Big UP to Forbidden Colors!
Enjoy this post? Donate to CVLT Nation to help keep us going!