Fans of Steve Von Till, guitarist and vocalist in Bay Area post metal titans Neurosis, have been clamouring for more of his idiosyncratic brand of folk music for several years. After a seven year wait, Von Till has just released his fourth solo record, entitled A Life Unto Itself.
Seven songs of rustic, spectral beauty adorn this album, which easily match the quality of anything the man has produced before. Lyrically, it can be viewed as Steve taking stock of his life, a man in the fourth decade of his music career, reflecting on what is, what was, and what might be. Von Till pulls no punches: "If I could kill just one thing, I'd murder my self torture," he confesses on "A Language of Blood," while on "Chasing Ghosts," another brooding masterpiece, he laments that, "sometimes I just can't shake the sick." Von Till often focuses on basic yet compelling imagery to paint his ideas with, such as "a stone on a hillside" and "oceans before us upholding the moon." He has always had a gift with words, and yet again his lyrics can stand alone as beautiful prose.
Interestingly, "Night of the Moon" sees Von Till borrowing words from the German poem Mondnacht by Joseph Freiherr von Eichendorff. This is as close to a cover as we get on this record – unlike the last album, which was peppered with renditions of tracks by artists such as Nick Drake and Mickey Newbury. Album closer, "Known But not Named," evolves into a Celtic ballad of the highest quality, with Von Till's gravely voice rising out of the mire and preaching to the stars.
Like Von Till's previous solo efforts, his sparse acoustic guitar work is backed by a stellar cast of supporting musicians. The viola work by Eyvind Kang on the opener, "In Your Wings," is ethereal and trippy as hell. Randall Dunn, who has lent his talents to progressive black metal legends Wolves in the Throne Room, contributes with some keys, while Jay Kardong plays some subtle steel guitar. Drummer Pat Schowe completes the lineup. All in all, Von Till shows that he is equally comfortable with gracefully plucked acoustic chords as he is with tectonic plate-shifting riffage commonplace in his main band, Neurosis. A Life Unto Itself is arguably the most confessional, moving album of a long and distinguished career; pick up a copy post-haste and drink in the sheer weight of the emotion on display here.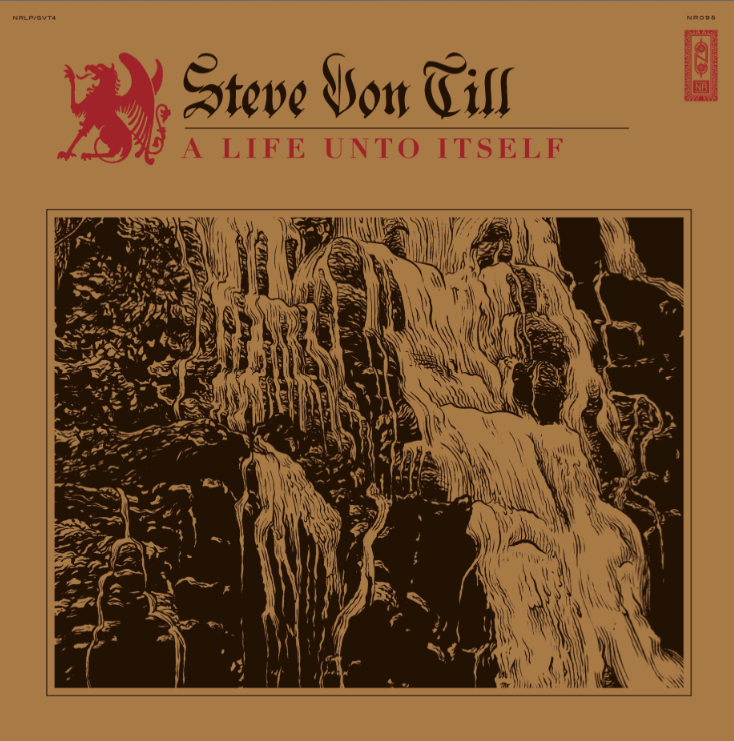 STEVE VON TILL SOLO SHOWS
29.06.2015
GBR – London – St Pancras Old Church
01.07.2015
GER – Berlin – Jägerklause
02.07.2015
GER – Leipzig – UT Connewitz
03.07.2015
GER – Karlsruhe – Jubez
04.07.2015
FR – Lille – La Peniche
05.07.2015
FR – Paris – Espace B