Oakland, CA is a town that is never new to the creation of incinerating aural abominations. The history the city holds goes far back, and LABORED BREATH is no exception to the rule. The enigmatic Californian solo artist behind the project emerges from the fertile musical grounds of his hometown to pummel eardrums with its masterful display of evolved black metal destruction. LABORED BREATH's debut LP Dyspnea is a magnificent example of contemporary USBM; an aural document that testifies how shapeshifting and encompassing American black metal can get as it lives free of regional constraints or myopic traditionalism. The staggering album drops tomorrow April 2 via Sentient Ruin to coincide with Bandcamp Friday and we're ecstatic today to bring you the full work in all its immense and soul-tearing glory.
As we will increasingly see more of this in the coming months, Oakland solo artist and multi-instrumentalist JK conceived Labored Breath during a time of self-isolation and life uncertainty brought by the COVID Pandemic. The stirring thoughts and darkened times brought forth an array of feelings, ideas, and visions which led the artist to create as the world as we know it was basically disintegrating around them. This disintegration was captured and transposed into creation. As uncertainty, anxiety, and doubt clamped down on all of us, Labored Breath took shape coalescing like a black star around all these feelings of loss and confusion and levitated from the void like an otherworldly beast feeding on all the suffering, death, and fear around it. The project came into being revolving around this presence of immanent and horizonless death, its inevitability, and the crushing impotence it generates in human beings. Labored Breath is the state of exhaling one's last breath, and "Dyspnea" is the literal medical definition of this condition, and it is in those final moments that all the reckoning and realization happens, giving the human being the most intense and crushing visions of the end stepping forth. We could as such consider the work self-titled, but with its own twist, as words and meanings are placed in a certain order and used in a certain way to explore the various forms and manifestations of this finality and the overwhelming feelings of fear that come with it.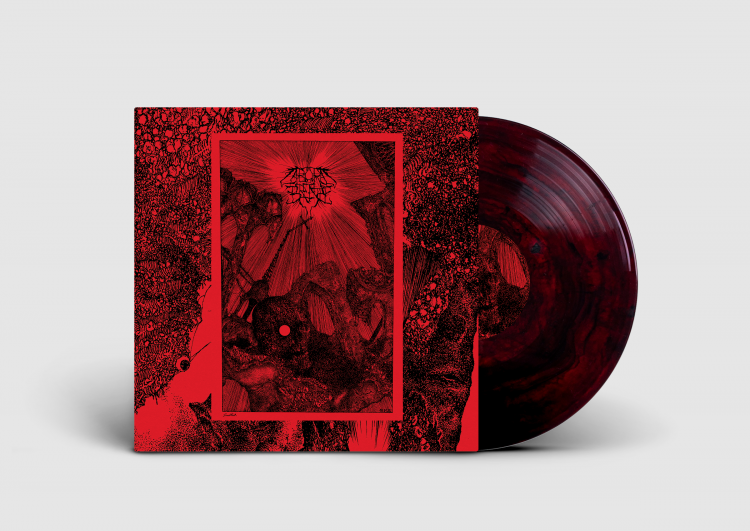 Musically, Labored Breath manifests through the most vigorous, transformative, and unpredictable forms of contemporary black metal where little, if anything is left to traditionalism: the violent and intense strains derived from the French school (Aosoth mainly, but also Drastus, Deathspell of course, and Blut Aus Nord), and the modernity and mystique of the Icelandic school (Sinmara, Carpe Noctem, Svartidauði, Misþyrming). The end result if a churning maelstrom of both familiar yet alienating aural destruction dipped in an immanent sense of grandeur and magnificence, where subtle death metal striations and some mournful and abysmal atmospheres borrowed from funeral doom shape up a monolith of sound that is unrelenting, shapeshifting and constantly morphing.
It won't take long for the listener to unearth and discover the true meaning of this project: while death is a brutal, unforgiving, and crippling presence that never leaves our lives or thoughts and generates enormous amounts of fear and terror in us, its boundless power and the god-like work it does with its most loyal ally – time – is something that in the end is truly hard to not respect and admire in its tyrannical and eternal immensity. Nothing, not even nature or existence itself can defeat death and time and escape their shadow. Eventually, all creation succumbs to it, and Labored Breath aims at musically evoking this crushing sense of impotence, fear, and terror, with the majesty and reverence it all carries with it.
"Dyspnea" drops tomorrow April 2 2021 via Sentient Ruin on LP, digital and cassette formats, and can be (pre)ordered on their Bandcamp or webshop.