Soul Collector…
The Ultimate Fantasy Art Gallery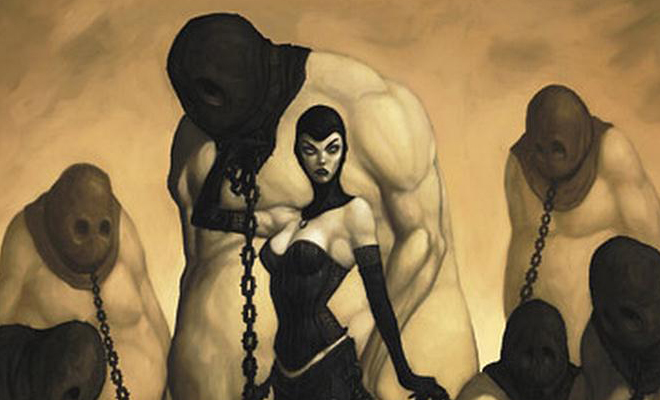 I've been a fan of fantasy literature since I can remember, and one thing that's drawn me to books (for better or for worse) is the cover artwork. A well-crafted painting can set the tone for a story, and create one of its own. I am a sucker for glistening dragons, lithe maidens and impossibly-muscled torsos, painted in blinding technicolor or murky dun. Pictures like this entice my imagination into a world completely different from our own; somewhere that I can step into the leather and steel boots of a warrior, where my life is as simple as journeying through breathtaking lands, from fight to fight and feast to feast. So enter a world of fantasy below with a collection of artwork by Andrew Goldhawk, Clyde Caldwell, Carol Heyer, Craig Mullins, Joachim Barrum, John Howe, Matt Wilson, Patrick Keith, Rob Alexander, Richard Hescox, Steven Stahlberg, Tomasz Jedruzek and Todd Lockwood.
Images via Fantasy Gallery
Enjoy this post? Donate to CVLT Nation to help keep us going!