SLOW CRUSH is an epic Shoegaze band from Belgium who create enchanting music I can't get enough of! Check out all of their releases on Holy Roar Records. Make sure to peep this spot on video playlist they curated for CVLT Nation of bands they've toured with or who have had an impact on them as creative humans! This list was put together by Jelle Harde (Guitar) and Isa Holliday (Vocals, Bass) of SLOW CRUSH. Also check out their OCT tour dates as well!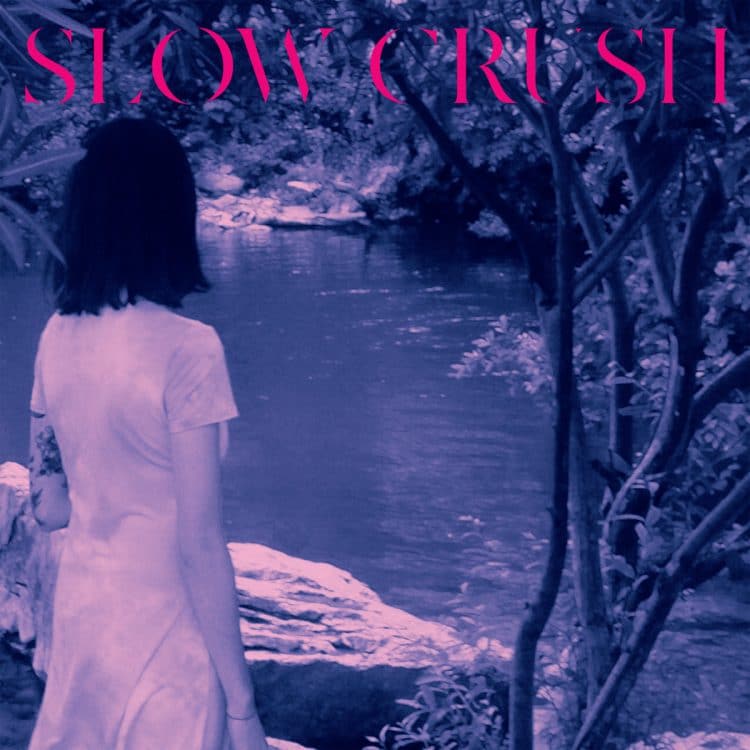 Mumrunner – Remember Me
We did our very first real tour with our favourite Finnish band, Mumrunner. We hit the road with them October 2018, a couple of days after releasing 'Aurora'. Their debut album 'Valeriana' is fresh off the press and it's amazing. We were privileged enough to get a sneak preview every night that tour as they had worked those jams into their set.
Holy Fawn – Dark Stone
This one is special. We've been following Holy Fawn since their debut e.p. 'Death Spells' and when Jelle noticed they release their debut full length only on cd and digital formats he contacted Alex and Justine at Holy Roar forwarding them their mind blowing debut. They instantly fell in love at Holy Roar and released 'Death Spells' on vinyl.
Later in 2019 we toured with them on our first American tour from Texas to Seattle.
Amenra – A Solitary Reign
We've seen the very start of this band since most of us have been into the hardcore scene and grew up on the tunes of Spineless, one of the many great Belgian Hardcore bands. Spineless slowly evolved into Amenra. Lennart (guitar in Amenra) used to play on 'Mountain' cabs the, now on hiatus, guitar cabinet brand Jelle used to run. Everything about this band is right. It's more than just another band playing good tunes.
Gouge away – Stray
Torch bearers of new hardcore/punk. This band is so tight live, good lyrics, right attitude…no egos.
We were lucky enough to tour with them Summer '19.
Right in the middle of this tour our guitar player, Jan had to pull out because he got terribly sick, George our current guitar player had to come in and play his first show with us right in the middle of this tour at Ieper hardcore festival. He pulled it off!!!
The last show of this tour was at 2000trees festival in the UK, right on Isa's birthda. Gouge Away showed up backstage right before our set with confetti, party hats and a birthday sash which spontaneously had the crowd singing happy birthday to Isa. They released their 2nd album, 'Burnt Sugar' the same day we released 'Aurora'. This tour just had to happen!
Soft Kill – Whirl
What to say about Soft Kill. I think everything about this band is right. Great songs, Tobias is a creative machine, the amount of good songs he produces is just insane.
Amazing merch, right approach when it comes to band business.
Touring with them in November has been one of the best tours we've been on.
Isa also got up on stage with them most nights to play their song 'Whirl' on bass….good times!
Pelican – The Creeper
This is one of those bands we've been following since the early 2000s. When Bram from Odyssey booking approached us about touring with them we immediately said yes. We played the biggest venues with them…just crazy! They are the kindest people.
Torche – UFO
Their best song, which they refused to play in December when we toured with them. All of us, both in camps Torche and Slow Crush, got the flu during this tour. But still one of the coolest bands to hang out with. Nunez also run his own pedal and (pre)amp company and holy moly they sound massive. Funny fact, our label Holy Roar Records is named after one of their songs.
Alcest – Protection
This is from their latest, slightly more direct album.
Love everything they did, from the black metal to the shoegaze/rock. Neige is the sweetest person. We played Paris May '19 and while we were in the van on our way to the venue he sent us a message telling us he would come to our show…stress level through the roof.
Talked to him for a while before and after the show, nothing but kindness.  
European tour with La Dispute, Cultdreams and Cremation Lily:
October
29.10.20 – Caracol, Madrid, ES
30.10.20 – Sala La Nau, Barcelona, ES
31.10.20 – Stage Live, Bilbao, ES
November
02.11.20 – Markthalle, Hamburg, DE
03.11.20 – Faust, Hannover, DE
04.11.20 – Technikum, Munich, DE
05.11.20 – Substage, Karlsruhe, DE
07.11.20 – Le Petit Bain, Paris, FR
08.11.20 – Effenaar, Eindhoven, NL
09.11.20 – Zakk, Dusseldorf, DE
10.11.20 – De Helling, Utrecht, NL
11.11.20 – Zappa, Antwerp, BE