Skate or Die! BAT SKATES…80's Hardcore Decks!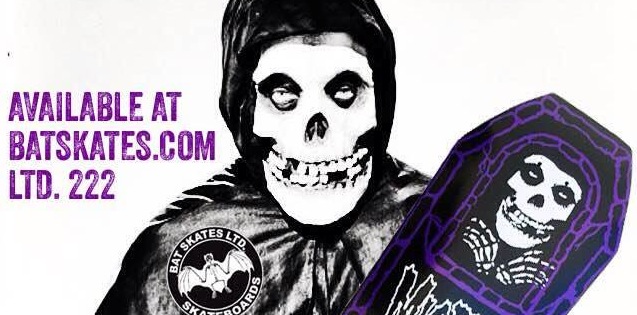 If one sport represented 80's hardcore, it would have to be skateboarding. Both of these movements were a big part of youth culture and went hand in hand with youth rebellion during the ME generation. I have fond memories of skating the streets of Venice and Santa Monica with my wild pack of homies, causing what we thought was mayhem. The other day, I found out about BAT SKATES, and looking at their decks blasted me back to a time when I was hanging out in the sleazy alleys of Hollywood. This company creates decks that marry both 80's hardcore and skate culture perfectly. They have made decks with some of my all-time favorite bands: Discharge, Decry, Misfits, Samhain and many more. What I also really dig about BAT SKATES is the shape of their decks, because they are spot on and fit with the graphics….You can order Decks HERE! SKATE & DESTROY!
Enjoy this post? Donate to CVLT Nation to help keep us going!