The Sickest New Death Metal Band That You Have Never Heard!
COSMIC VOID RITUAL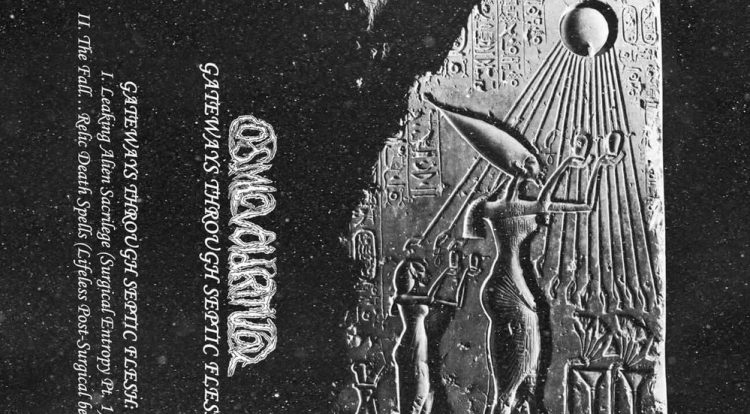 Unholy TRIPLE Fuck – this COSMIC VOID RITUAL tape Gateways Through Septic Flesh is beyond sick!!! They create the kind of Death Metal that I go bonkers for because it's lo-fi and morbidly grim in all of the right places… Our Comrades Les Fleurs Du Mal Productions released the first pressing of 49 which is now sold out, and now they are back with a second pressing. COSMIC VOID RITUAL needs to make a full length and fast, because they are that good – I can't enough of them! I'm willing to say that COSMIC VOID RITUAL is the sickest new Death Metal band that you have never heard until NOW! You better buy a copy of Gateways Through Septic Flesh before it sells out!
Enjoy this post? Donate to CVLT Nation to help keep us going!