Showdown With Satanism! Bob Larsen Vs. The Setians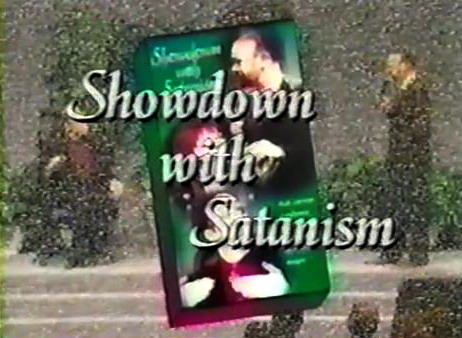 It's God Vs. Set in a 1997 showdown between Bob Larsen and Zeena and Nikolas Schreck! Actually, it's more like numbskull vs. intelligence, as Bob Larsen throws out idiotic statements and jokes to a cheering crowd while the Schrecks articulately explain the beliefs of the Temple of Set and their roles in it. While I don't ascribe to any religious belief, I have to respect people who can speak intelligently to people who clearly don't want to think critically about anything. Some highlights: Larsen offers to cast Set out of Zeena, but unfortunately she declines; Nikolas calls out Jesus for being a sorcerer – the most powerful practitioner of black magic ever. It's an old video, with crappy sound, but it's both cringeworthy and riveting at the same time. 
Enjoy this post? Donate to CVLT Nation to help keep us going!