Shattered Existence:
SVFFER Unleash "Lies We Live"
Review + Stream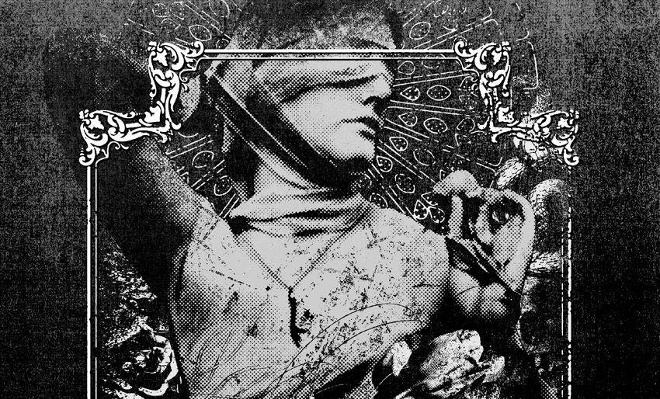 From the demise of the mighty and forever missed Alpinist come SVFFER, a German ultra-violent hardcore band that blew our fucking minds with their self-titled demo. Now, less than a year after that release, they return with a humongous barrage of hardcore annihilation in the form of this mauling full length album called Lies We Live, released once again by Vendetta Records in collaboration with Perkoro Records on LP only and already available worldwide. What is shocking about this release is how unpredictable and totally nuts it is. The guitar work, especially, is insane, and the riffs feel like a fucking wasp nest of terror. Shit flies around so abruptly and violently in this album that you feel like you have been sucked into a tornado and are being tossed around like a helpless rag doll, endlessly beaten and kicked around by the band for a full half hour of bloody fucking wreckage.
With all tracks extremely short and to the point, averaging just a couple minutes each but blasting out of the speakers with unimaginable force, Lies We Live is a release that does not let go until the final seconds of the closing track roll out in a frightening implosion of complete destruction. Influences in the band's sound are multiple, but come from all over the hardcore map, from the tortured metalcore of early Converge and Botch, to the filthy grind attack of stalwarts like Nasum and Discordance Axis, all the way to the screamo living hells of bands like Orchid, Envy and Page 99, and everything in between you can fucking think of. Infest, Drowningman, Piebald, Rise And Fall, Oathbreaker, Cloud Rat, Charles Bronson, Cursed, Dropdead, of course Alpinist and a million others all come together in this album to materialize something that is just fucking monstrous. It is evocative and iconic of the best metalcore, hardcore, grind, powerviolence and crust ever to have appeared on this earth. Let this damn thing tear right through you, you will love every second of it.
Lies We Live
Enjoy this post? Donate to CVLT Nation to help keep us going!