Tomorrow, Friday, November 6 will see the highly anticipated return of one of American black metal's best-kept secrets: Minnesota black metal two-piece Shaidar Logoth. Sentient Ruin is readying the worldwide tape release and American vinyl release of their towering brand new double LP Chapter III: The Void God, while the European vinyl will be issued by brand new label CAVSAS (a division of German black industrial label Cyclic Law). We're honored today to bring you this immense black metal behemoth in full, streaming below:
If you're not familiar with this band, make sure you also check out their previous two LPs – 2011's Chapter I – The Peddler and 2015's Chapter II – The Ritualist – both superb examples of defining and elitarian USBM, some of the best in the genre since Leviathan or the demise of Judas Iscariot. Also worthy of note is that aside from multi-instrumentalist Steven Henningsgard the second half of the band is vocalist Adam Clemans, notable for his work as vocalist already in bands like Wolvhammer, Noose Rot, Skeletonwitch, and most recently Pulchra Morte.
"Chapter III: The Void God" sublimates the band's cryptic and recluse black metal to heights and magnificence never seen before. The staggering etched, 3-sided double LP touches almost fifty minutes in length with at least one of the four massive songs almost touching twenty minutes. Within, the gotha of black metal, in its various forms and declinations, condensed and churning like a massive black maelstrom. Classic USBM in the vein of Judas Iscariot blending into an abyss of atmospheric hallucinations in the vein of more modern and daring black metal bands in the vein of later-era Leviathan, Skàphe or Misþyrming, along with more virulent striations of the more violent strains represented by Funeral Mist or Sargeist. Far from being a predictable black metal standard, within its monstrous ugliness and wretchedness, the band was able to eviscerate light out of darkness, hinting at the subtle drone and post-rock moments (dare we say), and allowing for some truly intimate atmospheric moments of almost puzzling beauty, before submerging the listener back into its pitch-black abyss.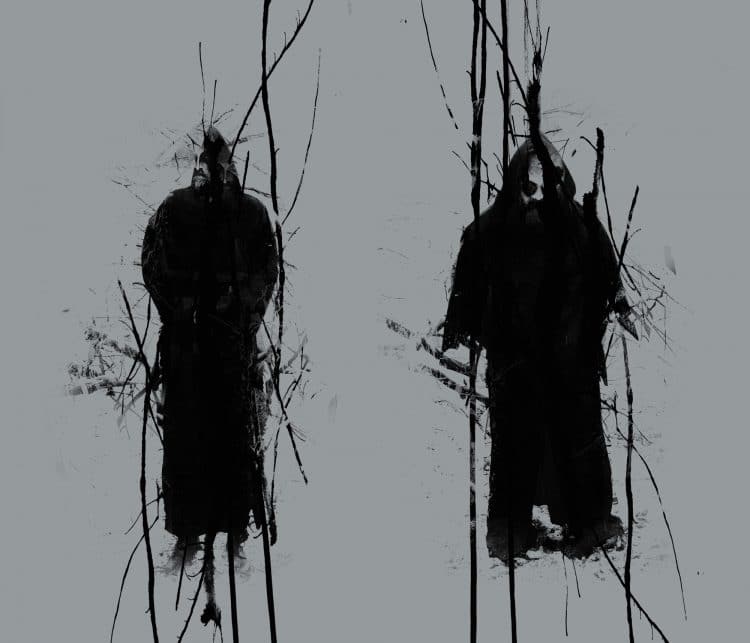 Overall a towering highlight in 2020's USBM output, Chapter III: The Void God is massive in every sense. Three years in the making, the monstrous double LP shows us a band in full command of their skills and destiny, absolute protagonists and active shapers of American black metal's brightest (or darkest) future.

Obtain digital, tapes and American vinyl from Sentient Ruin, EU vinyl from CAVSAS, and merch from the band, graced by incredible art by American visual arts master Lgrdmn AKA Brian Sheehan.