In 1985, Yamantaka Eye of infamous Japanese noise band Hanatarash drove a bulldozer through a venue during one of the band's concerts, leaving much of the Tokyo Super Loft in rubble and endangering the waiver-signing attendees, who had to stop Eye from throwing a molotov into the gasoline-soaked wreckage.
In 2004, American welder and auto-shop owner Marvin Heemeyer modified a Komatsu D355A bulldozer with added concrete and steel layers and used his "Killdozer" to obliterate several buildings in Granby, Colorado, including Town Hall and the former mayor's house.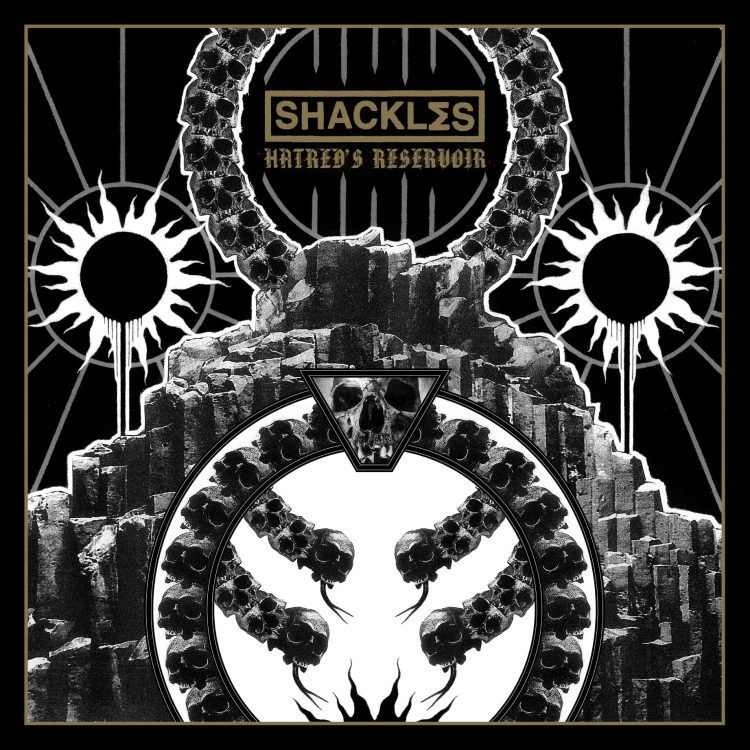 In 2020, Australian grindviolence technicians Shacklσs are releasing Hatred's Reservoir, their hotly anticipated follow-up to 2017's grindviolence opus Lifeless Paradise. Like Eye and Heemeyer, Mark Boulton and Shacklσs have taken common tools and created a wrecking machine, a wall of metal and violence that pulverizes everything before it and leaves only splinters in its wake.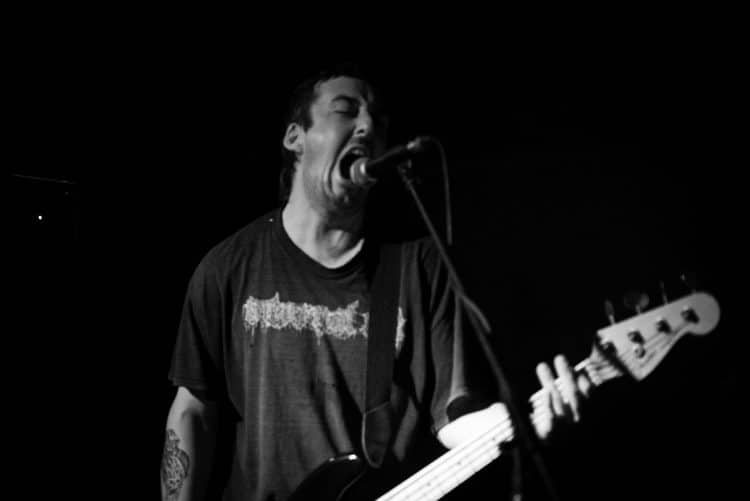 While it is, unfortunately, a rare Australian band that finds a large American audience, those who really care about grindcore and powerviolence will want to know about Shacklσs. The now-legendary John Hoffman of Weekend Nachos and Ledge says, "I saw Shacklσs twice when Nachos went to Australia for two weeks…once in Brisbane and the other I honestly forget where, but both times they gave me chills. There's something about a band being tight, intense, and fast as fuck at the same time that gives me chills. And Mark was as nice as could be. Them, A.O.A., and Meth Drinker are my favorite Aussie bands for sure."
Speed and intensity are certainly qualities that Shacklσs continues to exhibit in spaces on Hatred's Reservoir, but this album shows a band with three more years of growth, three more years of maturity, three more years of world-weariness, a band with the weight of the world on their backs. This world-weight translates into the heaviest release the band has produced. While it is a rare band that can be both impressively heavy and fast instead of sacrificing one for the other, on Hatred's Reservoir, Shacklσs are a wrecking ball of molten lead, heavier than gravity, faster than physics, and spattering brain-damaging, blood-boiling liquid metal on all passersby.
True to its name, Hatred's Reservoir contains a potent, concentrated hate, a hate that manages–as the best heavy albums do–to express anger, resentment, bitterness, and loathing on behalf of the listener, as if to absolve them of those feelings. And Shacklσs have plenty of reasons to feel angry.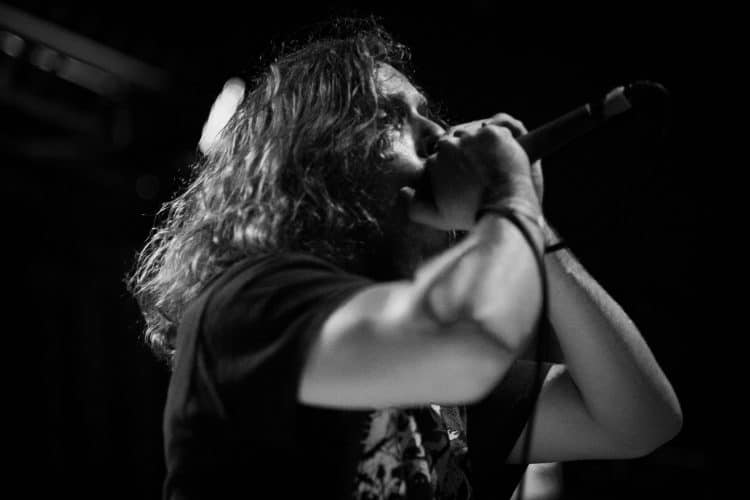 Tragically, in 2020, Australia found itself on the world's stage for the bushfires that raged through every Australian state, killing and displacing animals and humans, and being described by the WWF-Australia CEO as one of the "worst wildlife disasters in modern history." The Black Summer, as it is colloquially known, and the images associated with it, have continued to be metaphors for the state of our world at large, a world that, day-by-day, seems more and more like it is burning to the ground.
Like so many great artists, Shacklσs have taken the angst of daily life and combined it with the anxiety and anger they feel toward the world spins further out of control by the minute.
The band puts their collective foot to the gas of this tremendous earthmover from the moment the feedback on the opening, title track begins. A battery of pounding drums and churning guitars create the broiling grind that has made Shacklσs such a powerful voice in fast, crusty hardcore and powerviolence. Along with a generally more of an Obituary-meets-Deicide tonal palette in the guitars and bass, Boulton's death growls, now meaner and more earnest than ever before, give this track an extra metal edge.
"Ribcage Renovation" is a galloping, d-beat that sounds like ACxDC and Artificial Brain were thrown into a meat grinder. The combined vocals on "Not As They Appear" have an apocalyptic feel, like androids thrown into vats of acid, which complement the thudding, stomping riff that features so heavily in the grind-metal cyclone. "Left To Fester" is chunky and groovy before switching to a hornet's nest thrashing tremolo riff that eventually breaks down into a mid-tempo, roundhouse-fest.
"The Discarded Sheath of Political Aims" is a runaway freight train, constantly a hair's breadth away from having all of its red hot bolts fall off, before it finally, at the song's mid-point, finds itself up to its axle in some colloid, some mud or quicksand, before a menacing, timeless, barely human voice emerges, from the bubbles, quoting C. S. Lewis while we all sink into the mire: "We shall be fixed forever in a universe of pure hatred."
No track is anything less than excellent, and from a band who has seen the fires on the horizon, no time is wasted. While longtime grind and powerviolence fans will have already been looking for this next release by these dynamos, today's death metal fans, those who have been attentively filling out their "best of 2020" lists, would be wise to leave a space for this polished giant of an album. Hatred's Reservoir is unstoppable.
Shacklσs vocalist Mark Boulton spoke to Cvlt Nation about Hatred's Reservoir.
It's been about three and a half years since you released Lifeless Paradise. What has happened between these releases, and has your approach to songwriting changed at all?
A lot has taken place. Music-wise Matt, Eddie and Ben all have been really prolific in their other musical projects. Matt and Eddie do a 2-piece grind band called Shitgrinder and put out an LP and a split, they also did a demo for a new project called Mosquito with our old bass player, DJ, singing, Eddie drums in another new project called Skoptsy and Matt's been doing a slew of other personal home projects. Ben is the busiest of us all music wise and has been doing a pile of bands: Blind Girls, Empress, and Nerve Damage being the main ones. When Lifeless Paradise came out, I was in real bad health but have since recovered and joined a Melbourne death metal band called Contaminated, so we've all been busy somewhat.
In the last 3 years, Shacklσs did a bunch of tours and trips. We did the East Coast of Aus with Cursed Earth in late 2017 and again with Power Trip in late 2018 and played locally quite a bit too.
In regard to our writing, most of the writing for Lifeless Paradise was done nearly 5 years ago, and since then, our tastes and musical knowledge have evolved. On top of that, writing this time around, there were certain things in Shacklσs' sound we turned the notches up quite drastically on our most unforgiving elements and our death metal influences. Both are things that were there in Lifeless Paradise but were muted in the finished product because the recording had a much more warm, punk-y kind of edge… Hatred's Reservoir is designed solely to be brutal and unforgiving on every single front.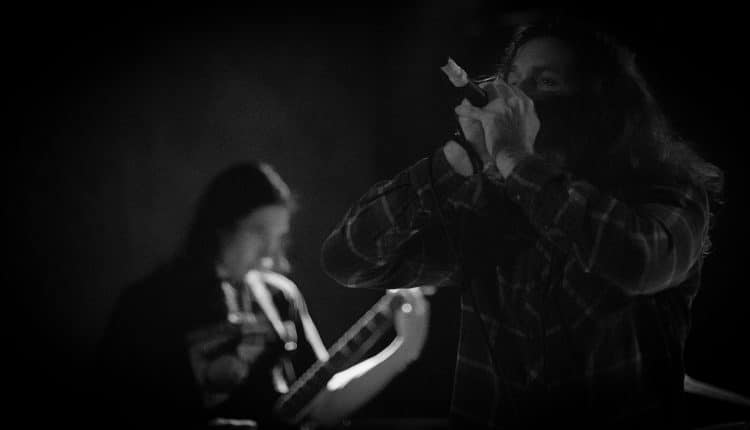 Hatred's Reservoir is more metallic than your previous releases. What inspired this creative direction? Who are some of the bands that have always influenced you, and who are some who you would consider new influences?
Our base influences have always been the same: Infest, Crossed Out, No Comment, Dystopia, Napalm Death, Terrorizer, Insect Warfare, Unholy Grave, Assück, Extortion, Suffer, Deadstare, Think I Care, and some sludgy stuff like Eyehategod and plenty more … this time though we upped our Autopsy, Cannibal Corpse, Abhorrence, Bolt Thrower, Morbid Angel, Incantation etc etc influences… newer stuff like the Danish 'Extremely Rotten Productions'/ Undergang related bands were an inspiration too. I think playing in a death metal band meant me adopting a slew of new tools vocally as well.
What were your lyrical inspirations for this album?
I'm an instinctual Hobbesian in that I'm naturally somewhat pessimistic in regard to our base impulses as humans. I know my instincts could be way off the mark, but I have this strong feeling that many people aren't as good as their veneer and social behaviour would have you believe, and I'm intrigued by what needs to fall away socially, personally, or materially in order for the more callous creature within us all to show its true colours. I find it terrifying thinking about what lengths people will go to when their very worst impulses are given free rein, rewarded and dressed as something revolutionary or what lengths some people will go to cover their true nature and intentions.
History is full of this stuff and we're never free from history.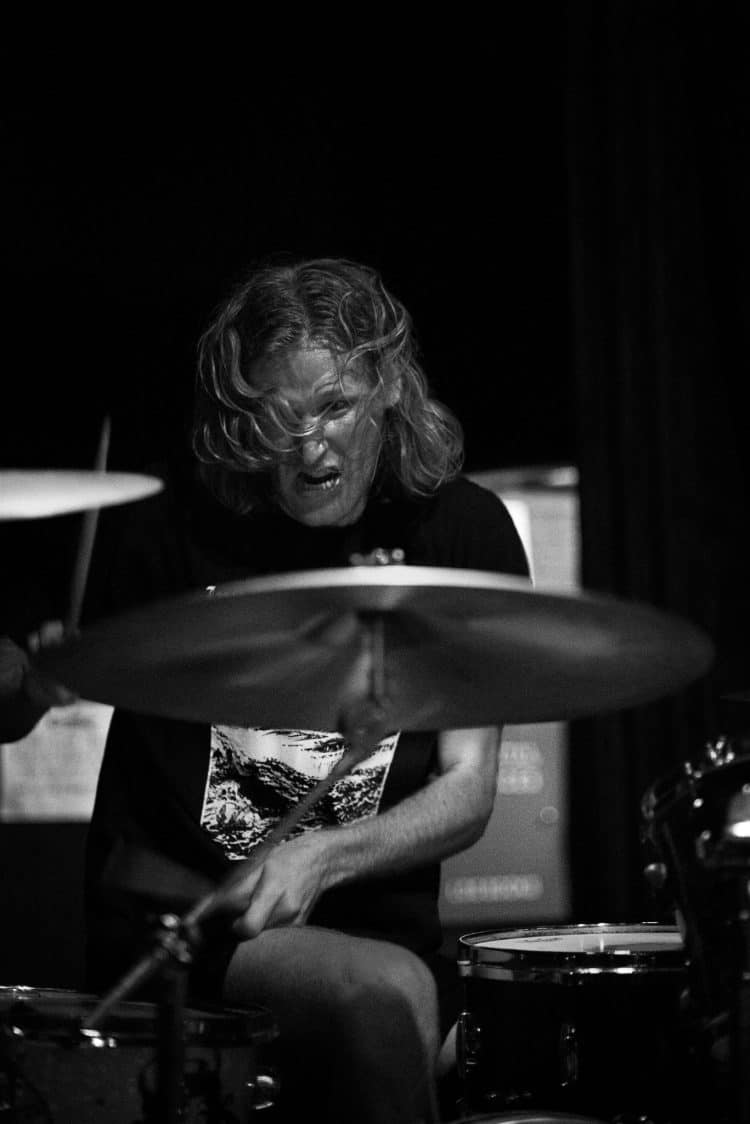 Being so far from Australia, there is surely much that music fans in the Americas are missing out on. How would you describe the metal and punk scenes in Australia? What bands should non-Australians know about?
Melbourne had a full blown grind hey-day in the 2000s that never really stopped. This produced bands like The Kill, Captain Cleanoff, Agents of Abhorrence, Die Pidgeon Die, Super Fun Happy Slide, The Day Everything Became Nothing, Roskopp, Doubled Over, and more recently, bands like Headless Death and the mighty Internal Rot. Melbourne also has myriads of classics hardcore and punk bands that you can't leave out : PissChrist, Kromosom, Straightjacket Nation, and Mindsnare to name a few… we started at the end of a real boom of power-violence cum grind , in America there were bands like Hatred Surge, Mind Eraser, Scapegoat, Iron Lung, Weekend Nachos, Soul Swallower, Vaccine, Knuckle Scraper, The Endless Blockade etc etc all taking the style to higher places and here we had Extortion (WA), Suffer (WA), White Male Dumbinance (Newcastle), Taipan (SYD) and RORT (Melbourne) who all had massive influences on us as daddies and later as peers.. before those bands, Sydney also had a wild thrash/pv scene in the 90s with bands like Deadstare and Bleeding Face.
New South Wales was especially affected by devastating wildfires recently. Can you speak to that experience at all?
It was horrible… At the time there was this "beautiful" early summer weather and then you'd look west to the horizon and it was just smouldering. I helped a friend get some stuff from her house in the hills, and outside I heard crackling, that almost sounded like rain hitting a tin roof or something, but it was actually the fire getting closer and closer, incinerating all in its path… it was so eerie. The environmental impact, houses destroyed and wildlife lost are all horrors that words can't really get at.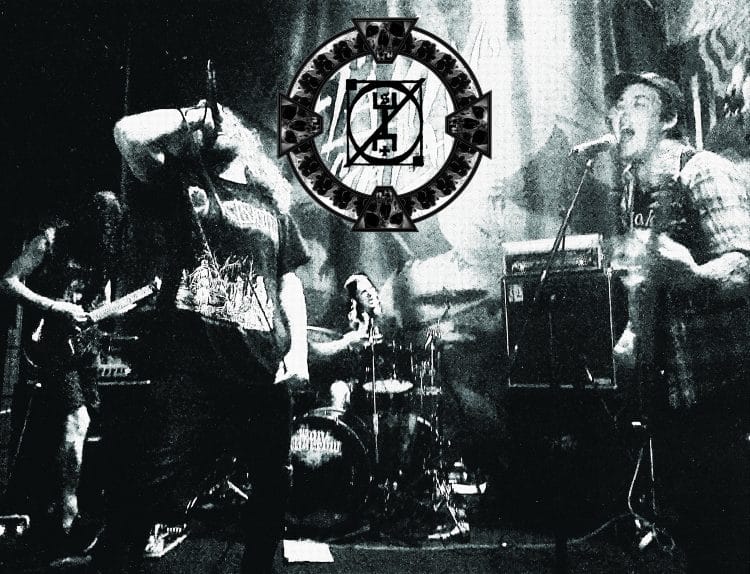 What are your goals with this album? What should people know about Shacklσs and Hatred's Reservoir?
I hope people who like it digest and absorb it entirely, even if there's only four of them out there and I hope it strikes fear in my enemies and gives hope and strength to those who get it.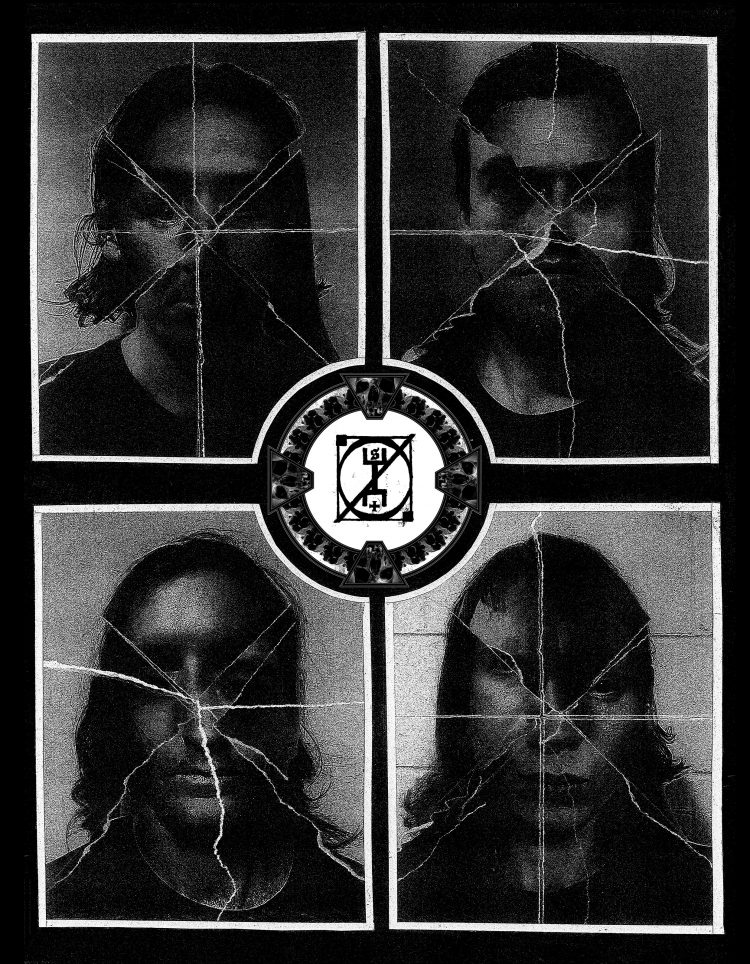 Hatred's Reservoir will be released through Resist Records.