Touring in support of his new album 'Born Against', the "MurderFolk" musician Amigo the Devil stopped in Santa Cruz, California to share his work with the hippies, stoners, and dark music aficionados of the small coastal city.
Held at Catalyst Nightclub, the show was sold-out with fans lining up an hour before doors, and the have-nots asking around for extra tickets. A diverse plethora of cute Amigo merchandise was available for sale. One fan popped in just to buy a poster and other goodies before running back to work at a coffee shop. Another attendee was brought by his girlfriend but found the show was sold out. I was able to pass my +1 on to him.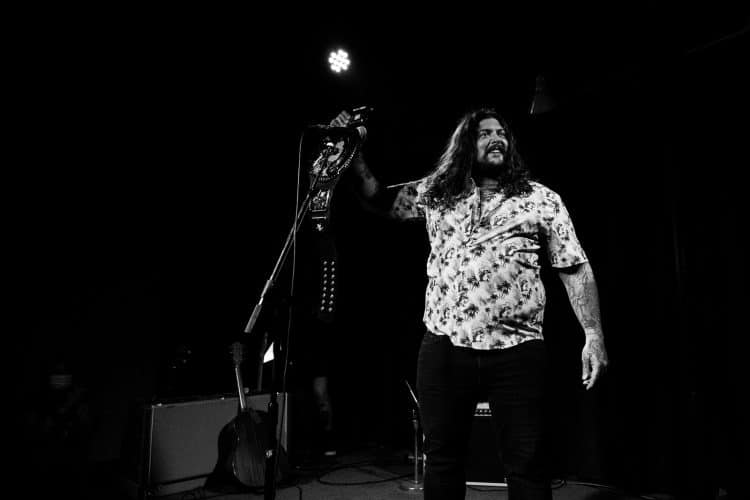 Hitting the stage in a vibrant Buc-ees convenience store shirt, and triumphantly holding a wrestling championship belt, the Miami-bred Amigo the Devil serenaded the crowd with over an hour of his humorously morbid music, including works in progress.
Supporting Amigo the Devil on tour were Tejon Street Corner Thieves as the direct support act, and Stephanie Lambring as the opener. The former is a rambunctious group delving into the folk-punk territory, and the latter a more subdued and introspective act in the realm of straight-up folk.
You can find out more about Amigo the Devil by heading to his official website.