Sayonara Beatles, Sayonara Rolling Stones: Japanese Beat Music & Group Sounds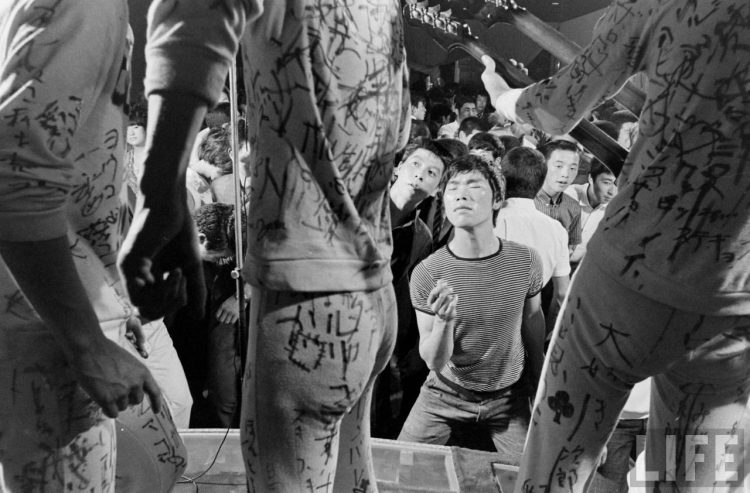 The Beatles' performance at Budokan Hall in 1966 caused a Japanese teen sensation. Nearly overnight, teens would change the way bands were formed, how popular music was played, and how these bands were idolized. This new sound would come to be known as Group Sounds (GS) and would lead to the creation of Japanese Fōku (folk) and New Music, and is considered to be the predecessor of modern-day J-pop. The Group Sounds style was very similar to the music of the United States and the United Kingdom in the mid-to-late-1960s. Some songs were very pop and bubblegum while others were heavy, fuzzy, and garage-sounding while some were even completely psychedelic. The top GS bands would be welcomed with Beatlemania-like pandemonium wherever they played.
Japanese Group Sounds
In April of 1966, The Spiders released their first album, Album No. 1, full of their own compositions on the Philips label making it the first beat band album in Japan and was even released a solid two months before The Beatles played Japan. With some songs in Japanese, some in English, and some in both, Album No. 1 truly runs the gamut of 1960s rock styles: "Furi Furi '66", "Robby Robby", "Mr. Monkey", "Hey Boy", and "Go Go" are fab 1960s garage rockers while other songs such as "No No Boy", "Teardrops", "Lucky Rain", and "Shizukani" are slower, sadder ballads.
The Spiders would continue to release albums with original compositions in Japanese and English and would also cover classic rock and roll songs. The entire first side of their Album No. 2 was all Beatles covers including "Yesterday", "We Can Work It Out", and "Twist and Shout" while the second side included Animals covers "Don't Let Me Be Misunderstood" and "We've Gotta Get Out Of This Place"; Chuck Berry's hits "Around and Around" and "Johnny B. Goode" and even "Thinking Of You Baby", a Dave Clark Five number.
The Spiders would tour Europe in late 1966, visit several countries, play the Palladium in Paris, and appear on Ready Steady Go! where they met the Spencer Davis Group and the Mindbenders. They would release two more albums, Album No. 3 and Album No. 4 and, in 1968, would release their own film, Go Forward!, a "Help!-inspired" mod spy movie that includes a Magical Mystery Tour-like bus and A Hard Day's Night-esque stage time.
Other notable Group Sounds bands include The Mops, The Golden Cups, The Tempters, The Carnabeats, The Jacks, The Beavers, Lind and The Linders, The Tigers, and The Jaguars whom would not only produce killer music, but would also create some amazing album art. The Tigers and The Jaguars would also come to have their own films, Hi! London and Hey You, Go!, respectively.
 The Mops


 The Golden Cups



The Tempters
The Carnabeats



The Jacks
The Beavers
Lind and The Linders
The Tigers
The Jaguars
Suggested Listening:
Films:
Further Reading:
Sayonara Amerika, Sayonara Nippon: A Geopolitical Prehistory of J-Pop by Michael Bourdaghs
Cutie Morning Moon: Trans-World '60s Punk
Sources:
"1960s Japanese Group Sounds Movies on DVD". (n.d.). The Video Beat. Retrieved from http://www.thevideobeat.com/group-sounds-gs-60s-japanese-garage-rock.htm.
Group Sounds. (9 November 2016). In Wikipedia. Retrieved January 29, 2017, from https://en.wikipedia.org/wiki/Group_Sounds.
I, Hitomi. (n.d.). The Spiders. Retrieved from http://60spunk.m78.com/spiders.htm.
"The Groovy Imitation Bands of 1960s Japanese Rock". (28 May 2014). Messy Nessy Chic. Retrieved from http://www.messynessychic.com/2014/05/28/the-groovy-imitation-bands-of-1960s-japanese-rock/.
Enjoy this post? Donate to CVLT Nation to help keep us going!