Satan, Oh Honey I Love You…
Satanic Messages in Popular Music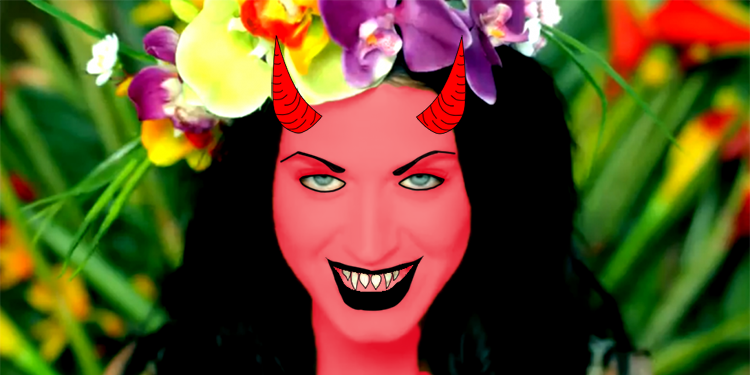 The other day I went down a Youtube k-hole where I discovered that the Satanic Panic is alive and well. Yeah yeah, "Stairway to Heaven" contains Satanic messages when you play it backwards. That was the modus operandi of rock n roll bands a few decades ago. But I guess it was so effective for the Illuminati, that they've continued to place messages in the most popular of pop songs out today. Think that Beyonce, Rhianna and Katy Perry are just making fluff music for the masses? Think again – they are some of Satan's strongest allies, using his power to become immensely rich and famous and recruit teens into devil worship (along with some of America's most famous preachers – play some of those sermons backwards). The old backwards-message trick that Lucifer's music industry perfected with Led Zeppelin is still in practice in 2017 – an era of unparalleled scientific research and intellectual progress (OK – that's debatable for sure). Millions of people watch these videos on Youtube, where people interpret the backwards music of the biggest stars out there. Who knew that Justin Bieber was actually doing the good work of the Underworld? If I want to hear Satanic messages, I'll listen to black metal, thanks.
Enjoy this post? Donate to CVLT Nation to help keep us going!