ROTTING HILLS at The Rickshaw Saturday
Live Video Premiere!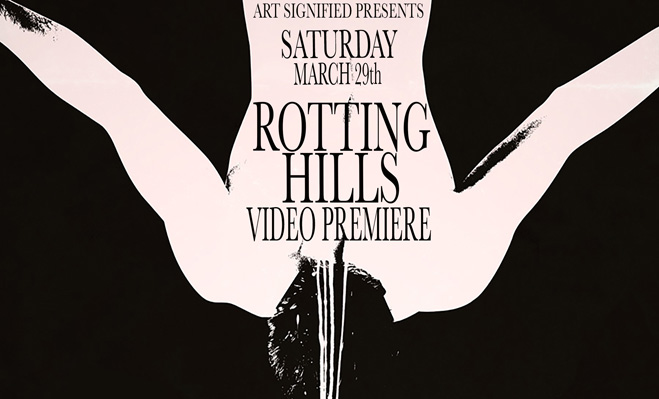 Vancouver's ROTTING HILLS have something special planned for their show Saturday at The Rickshaw along with The Rock Band Called Time and Wiser Fool…they will be premiering live a short film by band member Brian Sepanzyk for one of their new songs and scoring it live! These dudes are crushing sludge, sledgehammering your brain with four drummers, two guitars, a bass, a cello and vocals pulled from some of Vancouver's finest talents – Baptists, Haggatha, Dead Again, Cooked and Eaten, Waingro and Percheron. See the whole thing go down live this weekend at The Rickshaw and stay tuned for the web premiere of the video next week on CVLT Nation…check the teaser below…
Seventh Prayer from Brian Sepanzyk on Vimeo.
Enjoy this post? Donate to CVLT Nation to help keep us going!