Two weeks ago was one of those moments where everything comes to a screeching halt. Where I questioned everything we've built with CVLT Nation and whether it even aligned with us anymore. Where the fight for space to breathe in a suffocating world felt like it was about to finally knock me out. Then I heard Memphis artist Don Lifted.

I think the first track I listened to on his new album 325i was "Golden (The Wait)," and it felt like he was speaking to me. "Just wait." So I waited, and listened, and as the gorgeous, shoegazey tones wrapped around me and the beats cast the weary dust off of my eardrums and his voice spoke into my veins, everything fell into place.
Pick how I'm moving
Pick who I'm choosing
Those two lines sum up a process that's been happening in my life for the past few years. Sometimes I knew how and who to pick, and other times life picked for me. Don Lifted took my struggle to accept the change I wake up to every morning and sleep on every night and wrote it in heavy but uplifting bars that I've had on repeat since I first heard them.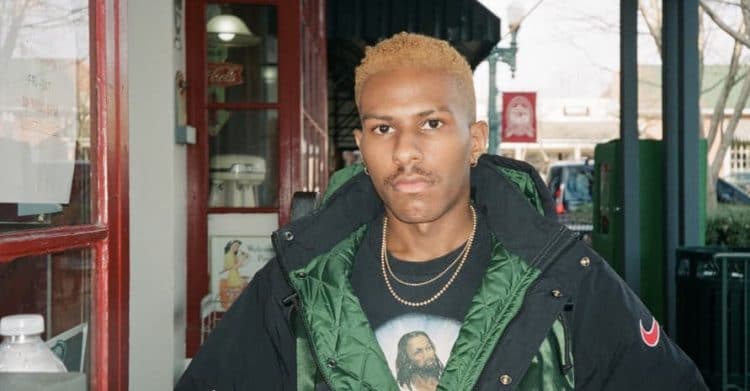 As a musician, art gallery director, and filmmaker, Don Lifted's ability to sculpt a masterpiece from genres like ambient electronics, shoegaze, folk, and hip hop isn't surprising. His videos are breathtaking visual dreamscapes that stand on their own but set to the soundtrack of his songs they're like an out-of-body audiovisual experience. His music takes me to a dimension where somehow the songs can communicate directly to my cells without words, sounds, or images. Trying to decipher what they're saying to me for the purposes of this review is nearly impossible—and anyway, they'll say something else to you. So just wait, and listen.
325i came out on October 22nd via Fat Possum Records and you can order it here. Right now I want you to sink your body into something soft and let your mind rise above the mental clouds as you journey through Don Lifted's 325i below…
This record has been an exploration of self, my love and how it shapes who I am.

– Don Lifted