Like Beyonce did with her self-titled in 2013, and like D'Angelo did with Black Messiah in 2014, California's Scalp have waited until the eleventh hour, until most music journalists have finished their Best of 2020 lists, to release one of the most exciting and explosive heavy albums of the year. And while those same journalists may balk at adding yet another California band to their lists, there is no denying the potency of recent releases by SPY, Gulch, Drain, ACxDC, Depraved, Hanging Body, Temptation 87, Rolex, Madrugado, Zulu, World Peace, and Heckdorlan. While decidedly in its own lane, Scalp's Domestic Extremity belongs on those lists too.
Recorded and mixed by the inimitable Taylor Young and mastered by the indefatigable Brad Boatright, Domestic Extremity is organic, original, and exhilarating. While this album's most distinct influences are California hardcore, grindcore, powerviolence, and death metal, there are sections where one senses notes of grunge and noise that, once heard, are hard to ignore.
Watch SCALP: Sonic Unrest Vol. 6 this weekend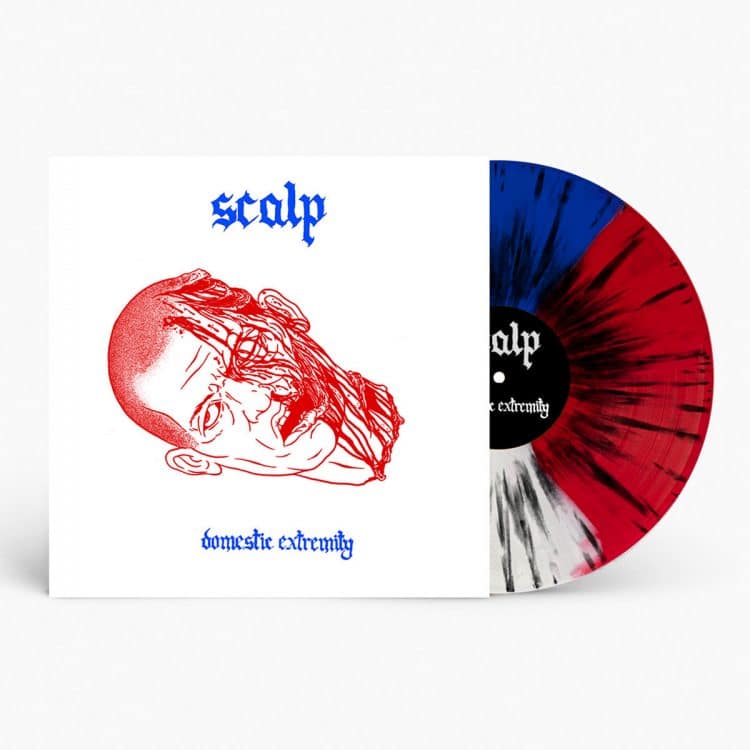 From the feedback and rolling rhythm guitar on the album's opener, "NO HOPE," to the mid-tempo two-stepper, "CROUCH," there is a spiritual similarity to In Utero, as if Albini had given Cobain an HM-2 and coached Grohl in Mick Harris's blast beats. There are melodic sensibilities that are absent in much of modern hardcore, but that attention to writing a catchy hook takes nothing from the sheer blistering rage that once encounters on every track. The deadly growl speaks for everyone when it roars, "I don't see no fucking hope. I don't see no end in sight. All this life is terrifying," over a blitz of blinding beats and grinding tremolo picking.
Label: Creator-Destructor Records
The needle points to death on "INDIGENT BOTULIN," a charging cavalcade of fury that, by itself, should put Scalp on a dual-headlining tour with another "Best of 2020" band, Terminal Nation. "BASTARD LAND" is one of those powerfully, righteously angry songs that has a steroidal effect on the listener. Calling out a corrupt justice system and, simultaneously, a nation built on theft and lies, "BASTARD LAND" will be the song in Scalp's live set where people get carried out, as it's galloping circle pit verses lead into a hellish, fist-clenching and brow-furrowing breakdown, just before fading into a recording of the interrogation of famed Nebraska spree killer Nikko Jenkins.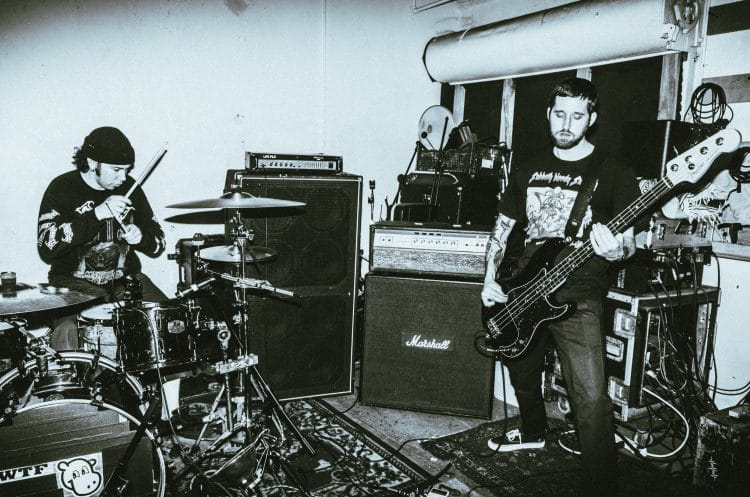 Following the brilliant grindviolence experimentation of "FLESH FED," the aforementioned "CROUCH," the second longest song at 3:08, is an album standout because of its adventurousness, and this is where one can really grasp the fact that Scalp, who started as a satirical band called Hellboob, are playing music for the love of it and not for any "hardcore credibility," which is a currency that is too often the focus of modern bands and which often interferes with their ingenuity. "CROUCH" begins with a sneering, Seattle-esque power chord phrase before erupting into a grindviolence bridge that precedes a caveman breakdown, which itself breaks down further, as if the band is sinking into the La Brea Tarpits. This song, an ode to the vigilante killing of rapists, could have been written by Ian Shelton, as it shifts from Militarie Gun to Regional Justice Center over its lifespan.
Title track, "DOMESTIC EXTREMITY" is a runaway bullet train. Alternating between powerful USDM, crusty hardcore, and breakneck grind, it calls out everyone who uses patriotism as a veil to mask racism, fascism, and terrorism, everyone who uses love for a country as an excuse to hate its people. "SCALP," an anthem for scalping racists. Following the opening verse of "I despise you and your master race. Got no sense for human rights. Fuck false pride in being white," the call-and-response chorus is surely going to be a storm-the-stage moment for fans when shows get off the ground, as the rallying cry "Leave no skin on the skin head's head!" will be on the lips of every hardcore kid in California by the time quarantine is lifted.
"STABBED UNTIL UNRECOGNIZED" is a cluster bomb of death and violence, a spin-kick to the head from Cris Cyborg, tornado of riffs that leaves the listener spent of their adrenaline, just in time for Cole Sattler's bone-rattling bass to lure the listener into album closer, "DEPLETED MASS." The longest song on the album, beating "CROUCH" by thirty seconds, is a meditation on the end of civilization as we know it. One must ask, when they hear the screams, "Greed of a virus, depleted all essence," is it not humans who are the virus? If there was any ambiguity, lyrics like "You did this to yourself. You did this to your home." should clarify it, and as the song lurches toward the album's end, it mirrors the trudge of our species toward its own finality. "The future isn't pure. The end is here."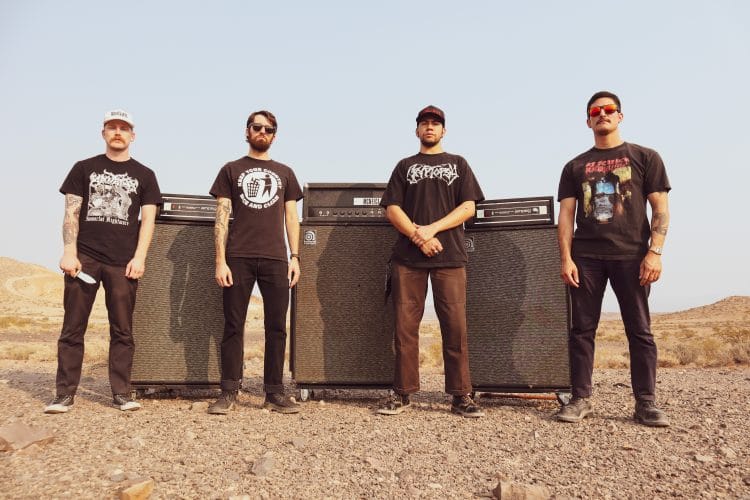 Devan Fuentes and Cole Rodgers of Scalp took the time to answer some questions about Scalp and Domestic Extremity.
Scalp started as a satirical, one-off band called Hellboob. How did the way you started translate into the music you make now? Considering the heaviness of your songs, do you still approach writing with lightheartedness and humor?
DEVAN FUENTES – We all love heavy music and had fun playing it. We loved a lot of what we came up with for our joke band and found it effortless to write music together. We've gone down different directions together along the way. Our demo was written quickly and more of a heavy punk/ power violence focus but we found more groove lately with grind and death metal. We don't use humor as a writing tool, but it taught us to be less critical of our writing process.
Can you describe your writing process for this album?
DEVAN FUENTES – A few of the songs were mapped and written by me outside of practice. But the weight of the record was written together in the room. Riffs come first, usually themes and lyrics follow with an intent to not overthink shit.
What were you all listening to when you wrote this?
DEVAN FUENTES -We have eclectic tastes in heavy music so that's a hard question to answer. Each of us inspired the other with our tastes. A lot of death metal, power violence, Southern Lord, hardcore and doom. Luke Smith (drums) is a big metal head, and I think that's perfect for drums because he's open to everything extreme, and that gives us so much flexibility because the drums can make the same riff feel like a different sub-genre. I think that's a big part of how we dive into different sounds without forcing anything and can have a lot of creative room.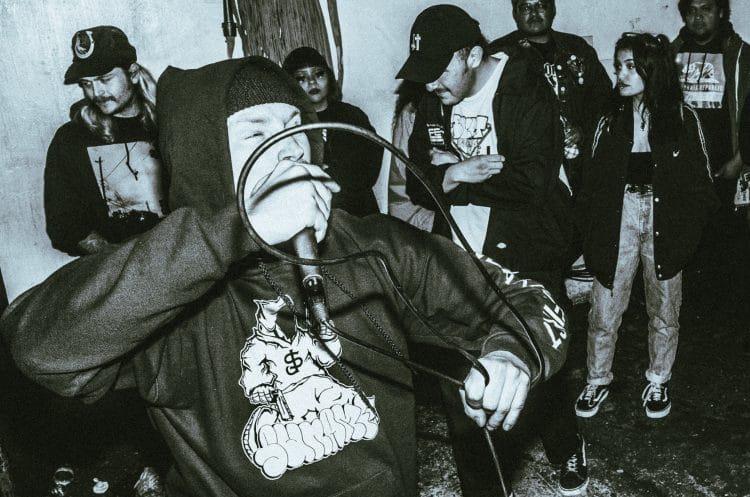 What are the lyrical inspirations for this record?
DEVAN FUENTES – Neo-nazis, sexual predators, domestic terrorism and how American society can condone it at times. Society and the ugliest products of it.
Can you describe the experience of working with Taylor Young? And Brad Boatright?
DEVAN FUENTES – Taylor, while being so well seasoned for a heavy music player and lover, is a humble and caring person. He's professional and super approachable. He's been a mentor and coach for us. Brad is great because he will work with the engineers and musicians to get your product how you want it while contributing his honestly talented work.
A large fraction of this year's strongest hardcore and metal releases are coming out of California? Other than the history of those genres in the state, what do you think is behind such a powerful output? In other words, what's in the water?
DEVAN FUENTES – Can't speak for the generations before me that made the big impact here, but from what I've experienced, Cali is a giant metropolitan. Hella expensive, diverse, always new faces, and we have political tension, tons of colleges landing more young people here, and the confusing theme of California being paradise while it's a hard grind just to make rent. The West Coast is rotting away, burning up, drying out, nature is always challenged, and we keep building traffic with subdivisions and shopping centers. Reasons to be pissed or scared are here, and for some, hardcore is a part of dealing with those emotions.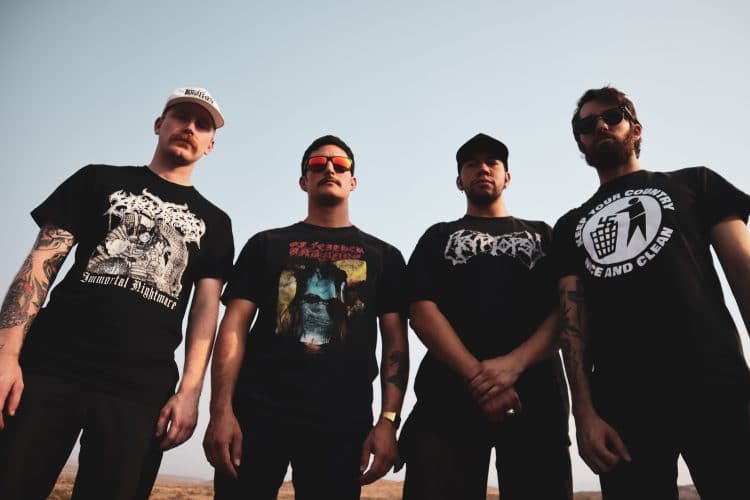 Who are bands in California that more people should be listening to?
Wrath, Cell Rot, Tourist, Madrugado, Döpemess, SPY, BobxRoss, Zulu, WORLD PEACE, Healer.
What do you love about hardcore and metal right now? What would you like to see change?
COLE RODGERS – I'm loving the extreme music scene right now, especially the power violence and hardcore bands. The old school sound that seems to be coming back but with a real sense of original creativity and pure brutal disgust that bands are putting out is amazing.
We need a change in the toxic masculinity and entitlement that is involved with the music scene in general. Too many times bands are using the pull they have and are using it for the wrong reasons. I would love nothing more to see an absolute stop to any band that is racist, homophobic, transphobic, sexist, or predatory. It sickens me to see that and the amount of times it keeps happening. It needs to stop.
DEVAN FUENTES- I want to see more bands covering each other's songs. We cover DNF somewhere in this record. They were a big inspiration and too short lived, I loved the hybrid of amp-worshipping doom and power violence. I want the West Coast to get nasty again. I miss grindcore and some of the So Cal scene from 2000's-2015.
What should people know about Scalp? And Domestic Extremity?
COLE RODGERS – West Coast Death Violence! Heavy music, violently anti-racist. Our songs are direct messages of how we feel, what we think and say. We don't keep anything secret from what we believe in, that's Scalp.

We put a lot of work into this album but nothing that was forced. Domestic Extremity is a heavy album that talks about a lot of current issues that we strongly believe in.
DEVAN FUENTES – I've said before that we are friends and collaborators but ultimately individuals with different opinions and lifestyles. We celebrate that by sharing our platform.
Is there anything else you'd like to say?
COLE RODGERS – Domestic Extremity comes out 11/13, and we can't wait till everything gets safe so we can play shows again and get the pits going crazy. Thank you to anyone who has ever shown us any support it truly means a lot.
DEVAN FUENTES – Hang in there and stay safe.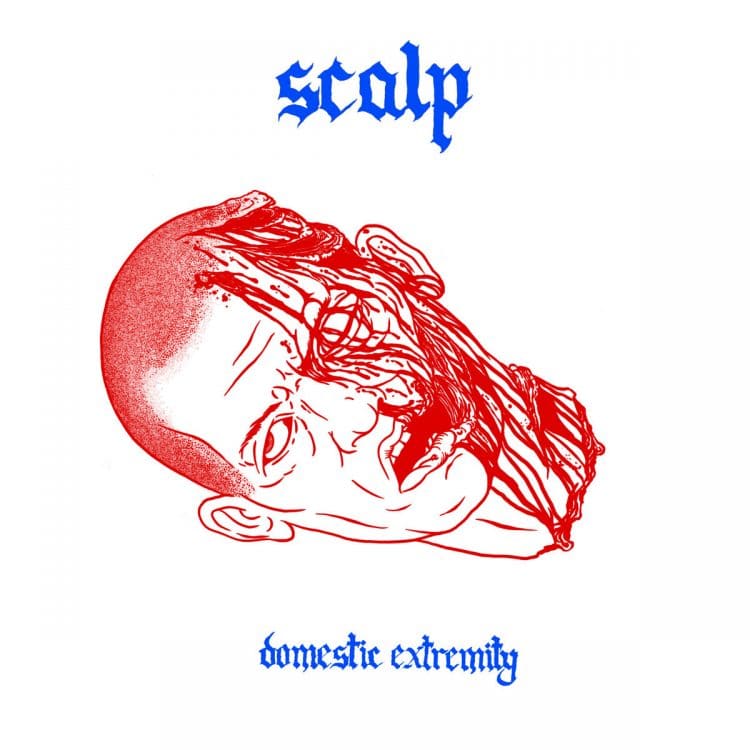 Cover art by Kris Garcia, Julietta Weinstein, Jack Baker, Cole Sattler, and Jessica Renich.
Domestic Extremity was engineered and mixed by Taylor Young at The Pit.
Mastered by Brad Boatright at Audiosiege.