Like so many creative endeavors of the last two years, Alec Tullio's Casing was birthed from existential dread and societal disappointment, from claustrophobia and the suffocating potential of time. Tullio, whose musical energy has been accounted for by excellent projects like Maladia, Zek, and Keno, suddenly found that, under quarantine, there was an opportunity to exorcise new artistic demons. Drawing on the sludgy crust-grind of 90s groups like Dystopia and Noothgrush, bass-and-drum-centered powerviolence projects like Water Torture, Sex Prisoner, and Sea of Shit, as well as the noisy experimentalism of all of Andrew Nolan's outlets, Casing's debut EP, Patterns of Deterioration, is an assemblage that is bright, brilliant, and brooding, and it is destined to give this London project an avid international audience.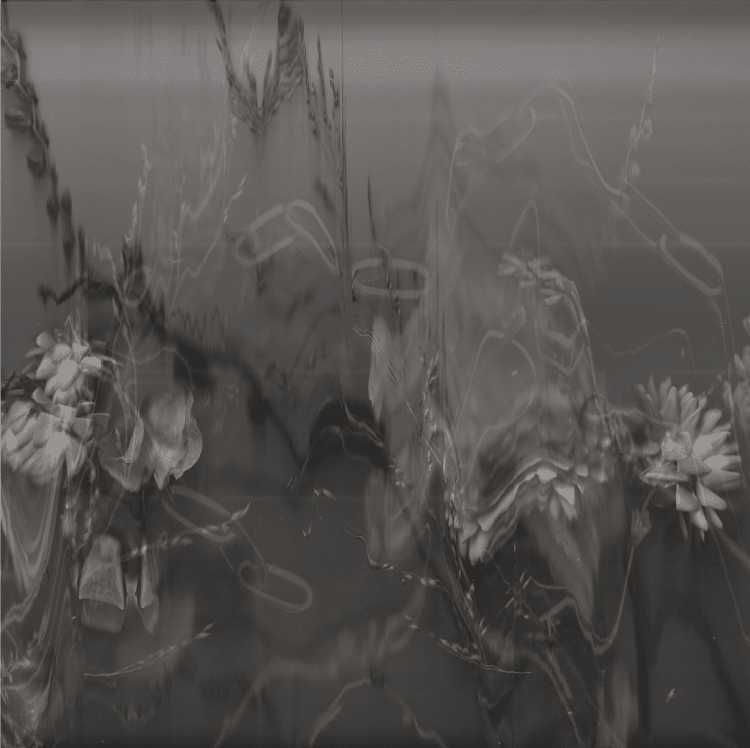 Haunting and unnerving from the start, Patterns of Deterioration opens with the nightmarish "Addressing the Void," a Lynchian radio dial that integrates synths, harsh noise, and samples of the psyche-staining documentary Child of Rage: A Story of Abuse. After upsetting quotes like "People don't think a 9-year-old is capable of cold-blooded murder, but they are," the song shifts into a stoner-doom fantasia that overlays reverberating fractals of panicked, enraged vocals and Candlemass-worthy riff magic.
The relatively moderate pace of track 1 is appropriate for its menacing content, much like the best movie killers walk at a slower-than-walking pace. Track 2, "Worn Out Lines," on the other hand, is heart-quickening and frenetic. Tullio's mastery of all instruments makes it easy to forget that this is, in fact, a single artist playing everything. With the sweep of his musicianship in mind, though, this EP becomes a sort of "portrait of the artist as a man losing his mind," one that invites you to imagine the distress of neighbors who hear the cacophonous art being composed, and especially Tullio's from-the-depths bellowing, which would surely invite a wellness-check if anyone overheard it being recorded.
"Pulled From Torrential Snares" confronts feelings of depression and anxiety over a melange of power violence, noise, and throwback doom a la Electric Wizard. "Every day feels like midnight/Everyday abrasions/Torrential snares/To sunken depths/Nothing is spared/Find me there." These lyrics, confessional and poetic, contrast with the instrumental assault that accompanies them. This track and the following one, "Pushed Forever," form the EP's core, a bludgeoning, blistering centerpiece of stripped-down instrumentation and raw emotion. The orchestration, though potent and powerful, has room to breathe. One can hear each instrument fully, with none of the all-too-common brick wall production, and it gives the whole album an intimacy, an immediacy, and a sincerity that is both refreshing and alarming. These songs and their rough emotional content feel more real than much of the music that is being produced these days. You suffer with Tullio, but you also experience the healing quality of his noisemaking.
The healing is hard-won, though, as you must first press through the excoriating gauntlet of "Circular Tombs," a track that reminds one of Primitive Man and Fed Ash covering the Henry Rollins/Goldie collaboration, for as drenched in death and doom as the track is, there is an energy about it that is golden-age industrial, and its misanthropic monologue through a damaged phone receiver is a masterstroke.
Closing track, "Inspired by the Cruel Soil," is a battery of syncopated rhythms and an anxiety attack of found sound and dissolving tape loops. Tullio barks hoarsely, "It started in echoes. It ends in soil." While an existential reflection, the album's trajectory mirrors this mortality, beginning with distant, rushing, alien voices, and ending with murmurs, chaos, and helplessness in the face of an uncaring cosmos.
Educator and human rights activist Cesar A Cruz says, "Art should comfort the disturbed and disturb the comfortable." Presumably, the audience for Casing's work is made of people who know what it means to have a relationship with darkness, and while this work can be therapeutic, can be a balm, it can also disturb the disturbed. Hearing one's darkest intrusive thoughts externalized sonically can purge the listener of them, but it also means that the listener must then come face to face with them.
Alec Tullio took time to speak with Cvlt Nation about Casing and this brilliant new EP.
First, can you list other musical projects you're involved with that you'd like to promote?
Currently, the other most active bands are Keno, a new raw d-beat band called Skitter, and Casing has now formed into a full band practicing for its upcoming first show. My other main band Zek is on hiatus due to the three members living in different parts of the UK as well as Germany. We still plan to make music soon but the difficulty of the distance is there. 
You started Casing during quarantine. Can you talk about what motivated you to start this project? What were your goals for the project?
Quarantine in London, for many people, was a period where they went from having not enough time to be productive to having too much time and not actualizing their productive drives. I considered and began planning this project in late 2020 as a way to combat the despair, boredom, and grim atmosphere of a locked-down UK, coupled with the oncoming winter. It was a way to keep focused on something when your days and disposition could slip away easily. The goal of the project was to replicate my ideas as best as I could doing it on my own.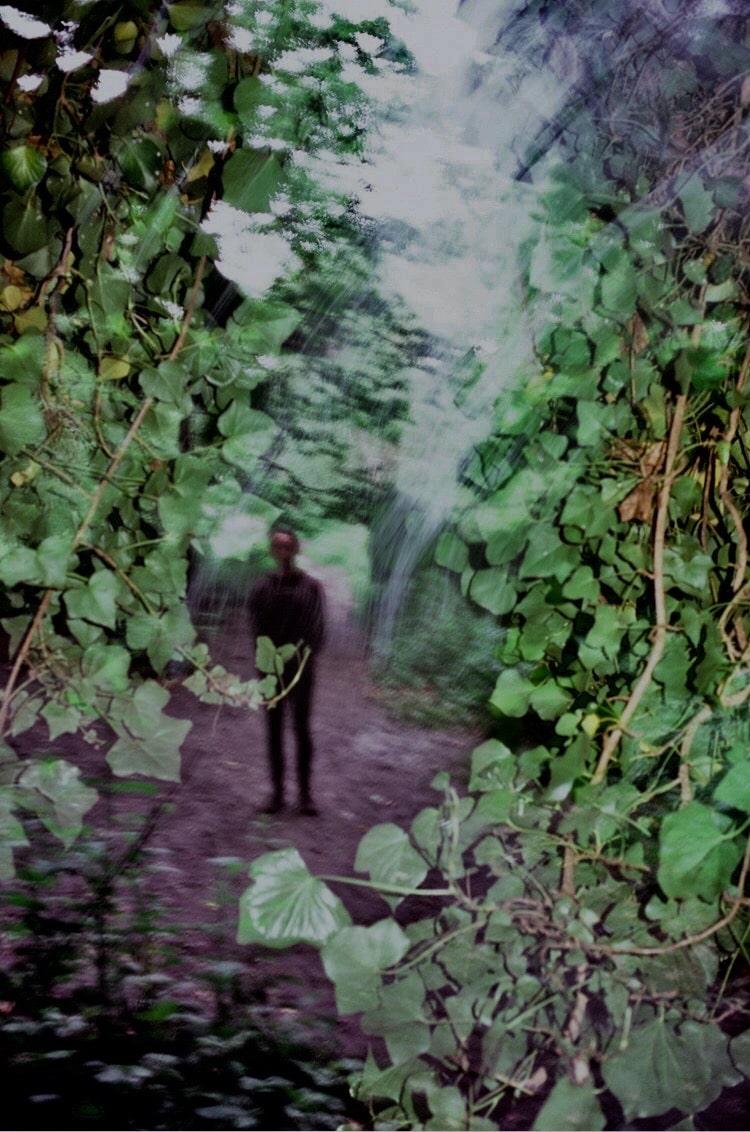 What were some major musical influences for Casing? What about lyrical influences?
This is really a self-proclaimed worship project praising the undisputed sludge-grind legacy of Dystopia, as well as my obsessions with the long-standing list of Toronto annihilation from the likes of Column of Heaven, Intensive Care, Endless Blockade, etc. I wanted Casing to be simplified by being bass, drums, and electronics, but borrow from a range of genres such as punk, metal, sludge, grind, doom, and power electronics. This makes for a less traditional combination and more of a horrid concoction. Lyrically, this was an experiment in pairing phrases from an ever-growing list of collected lyrical content compiled over the past 5 years. Overall it was refreshing to formulate and create these lyrics to complement the tone of the music after having not written almost anything for a long time. 
How was writing and recording Casing different from other projects you've been a part of? Can you describe the writing process?
Being predominantly a drummer and having no access to play because of the lockdown, I rekindled my desire to play bass more. I thought of the idea to do a solo project with what I had access to and start making the ideas/songs for the release. This also came to be a solo project as there was a very particular sound I had in mind and was unsure of others around wanting to be more regimented in this style, rather than just another punk/heavy band. It then moved to the next step of going into the practice room once spaces started reopening and quickly discovered the immense amount of trial and error involved in demoing and recording something by yourself. After some great technical guidance and help from my good friend Dom Stevenson (Yaws) and making myself more familiar with Ableton, everything was recorded albeit some definite fuck ups on my behalf, it being the first proper time I attempted this. Doing the vocals was perhaps the most challenging personally as I had never pushed myself in this way before. Me recording this in a friend's pub hotel room resulted in a neighbor contacting the manager thinking that someone had broken into the hotel and had been screaming incessantly for 6+ hours, which adds greatly to the experience. I finalized and arranged everything before sending it to Ben Jones in Leeds for mixing and mastering, whom I can't thank enough for doing such a solid job. His understanding and talent for this type of music are immeasurable. Look out for his work and numerous incredible projects, i.e., Mortuary Spawn & Pest Control.  
Other than the quarantine, how did the events of 2020 influence Casing, if they did?
There's no denying that 2020 was a horrible year and its effects continue. The spectrum of suffering and sacrifice was broad for different people everywhere and my thoughts are with those who went through much more difficult times than others. I guess that because there was so much negativity surrounding us for so long, especially when this music was being written, this is greatly reflected and displayed sonically in Casing.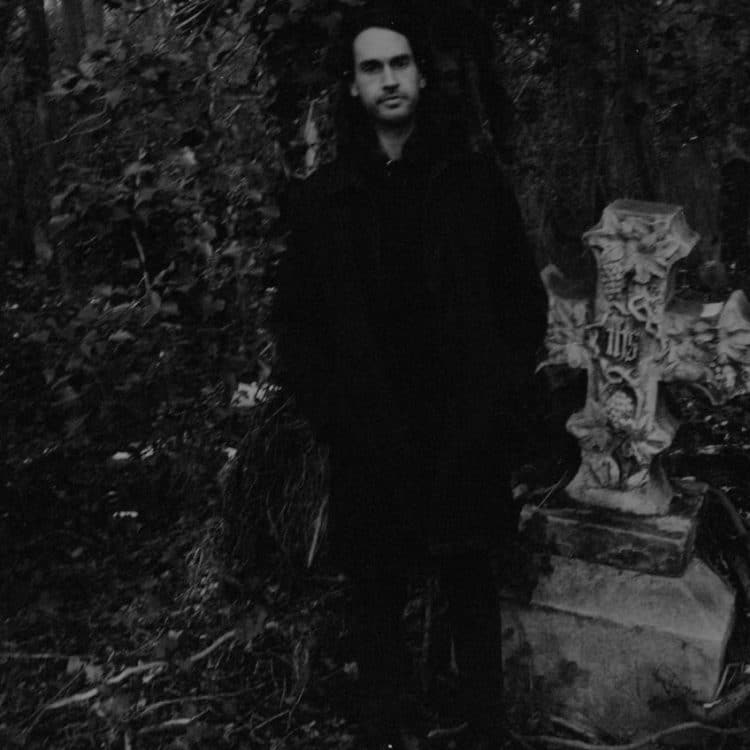 Can you describe the London noise and punk scenes? Who are some artists that more people should know about?
Ever since moving to London just over 5 years ago and making my first step into the punk scene, I immediately saw a flourishing and active array of gigs, DIY venues, and the people involved, who are now close friends and bandmates. There's a lot of hard-working people making things happen in the scene from those running small or widely established labels, operators of the spaces and venues, and people putting on small local shows or the bigger festivals that were sorely missed during lockdown. Scene politics and bullshit are rampant anywhere I'm sure, so why bother to discuss that? In more recent years, we've seen many stalwart bands call it quits and unfortunately see venues and spaces struggle to stay afloat in the harsh financial climate of London, but it is just a matter of time until new music surfaces and new doors open. The list is too large to name everyone but to hastily give a special mention: Permission, Game, Sterile, just to name a few. 
A lot previously mentioned is true of the healthy noise and experimental scene in London, with it ranging from claustrophobic performances in obscure spaces to large scale, intricately curated festivals like Dronica. Some artists, collectives, and custodians of this scene to inspect include Vera Spektor (Pressured Speech), Eros Catheter (Outsider Art), Body of Reverbs (M. Servadio & A. Brunello), and Under My Feet Collective. 
Are there any future plans for Casing? Live shows? Tours? More recording, etc?
Thankfully live gigs and festivals have well and truly returned in the UK, so there is definitely the plan to perform live with Casing. Currently, a line-up has been configured and the debut of this project will be on Halloween, October 31st. I'm really just taking it as it comes, but touring and playing live shows is something I will definitely strive to do as much as possible with this band. Looking forward, there are more recordings in the pipelines and some exciting collaborations planned with some of the aforementioned artists in this interview.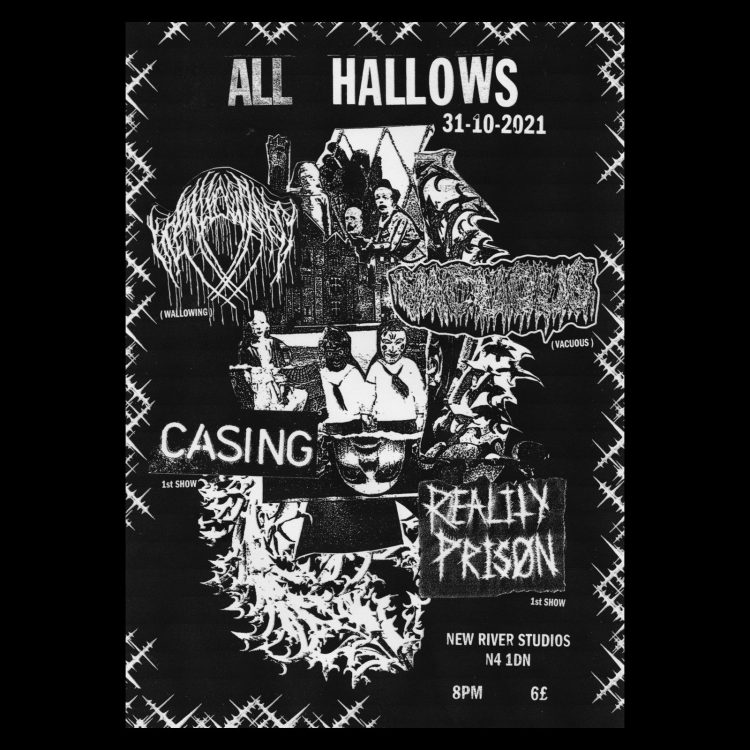 How did you connect with Anthems of the Undesirable and SuperFi? Can you talk about working with them?
The connection happened extremely quickly and I have someone to thank extensively for this. I posted the release online on Bandcamp and social media and a friend, Dean Robinson (Knifedoutofexistence/Outsider Art) shared it. I then had a comment from Ryan Stoner saying "very interested." I myself was "very interested" in what this may mean. So after excitedly seeing that he ran Anthems and quickly deliberating if I should contact him, I messaged and he explained that he liked it and we soon got chatting about a physical release. Quick shout out to my friend John Weston, who had already ordered tapes the night before speaking to Ryan for us to self-release this; we will recover the funds and the blank tapes are safe! After this, Ryan was extremely easy, helpful, and knowledgeable to communicate with, which made everything super smooth, and production got rolling quickly. I then thought to ask if any other labels closer to the UK/Europe would be interested in co-releasing it and Kunal at Superfi was happy to get involved. Things were easy from here on as both labels had worked together in the past and all communication leading up to the tapes being in hand was without issues. I have nothing but the highest thanks and respect to give to them both for taking an interest in this and getting it to where it is now. To be sharing labels with some of the artists who are direct influences for this project is a real honour. Both Ryan and Kunal know exactly what they are doing and their passion and hearts are totally in the right place. The results speak for themselves!
Is there anything else you'd like to say?
The main thing is a huge thank you to everyone who has been involved to any degree with it. Ryan and Kunal for putting it out, Dean for helping get this noticed initially, Ben Jones for killing it with mixing and mastering, Dom and Jade for all their assistance with recording, Iron Lung and Sorry State records for picking up copies, John Weston for helping with art, and everyone who has bought the tape or supported in any way. From where this project started to where it's gotten to now is a crazy feeling and I wholeheartedly appreciate everyone who helped.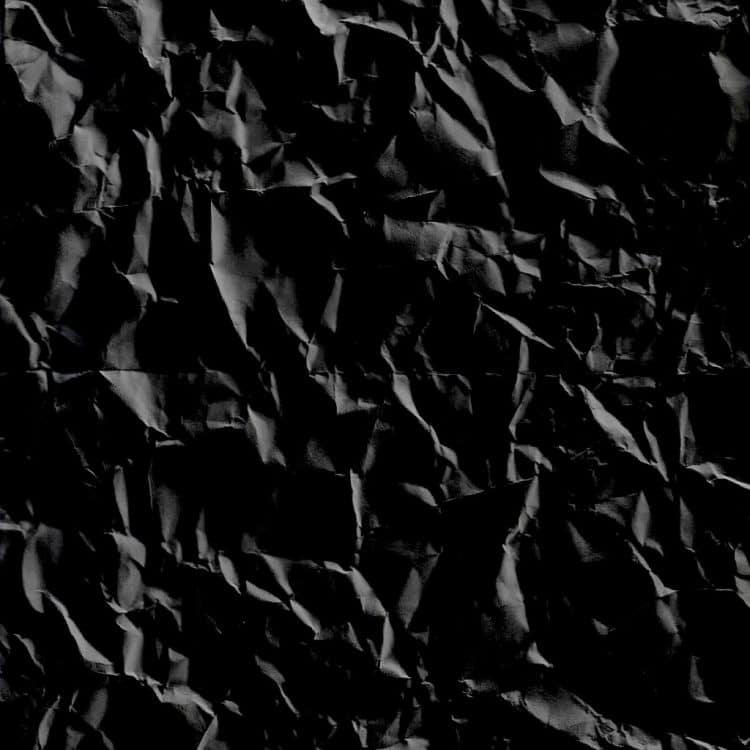 Patterns of Deterioration was recorded at New River Studios.
It was mixed and mastered by Ben Jones.
It was released by Anthems of the Undesirable and SuperFi Records.