Beware Of The Devils WEED…
The Reefer Madness 1930 Posters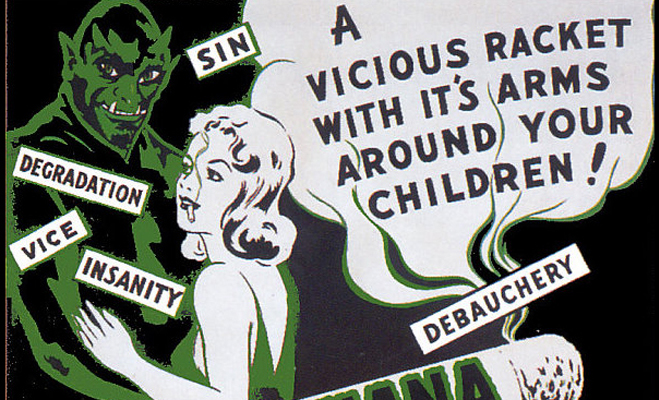 Big business has been using propaganda as a weapon of mind control for decades now. A perfect example of corporate America's effect on legislation and public opinion is how they criminalized marijuana and made it public enemy number one. Corporations, with the help of the government, demonized pot while at the same time saying that tobacco made a smoker more intelligent, and was even good for a smoker's teeth. At the same time, alcohol was prescribed as a medicine to be taken with Valium! The cigarette companies bankrolled the smear campaign against reefer, one that included movies and posters that depicted the horrible things that would happen to you if you smoked marijuana. Check out this gallery of lies below, or should I say check out these anti-reefer posters. I find many of these claims funny and I can't believe that people bought into this bullshit!
Enjoy this post? Donate to CVLT Nation to help keep us going!