It's time to put y'all up on some sick-ass game! MUTATED VOID is a totally bonkers band from Halifax, Nova Scotia, that blends blown-out Raw Punk with a twisted Black Metal sense of sonic destruction. They have gotten together with their homies to create this RAD skate video called Concrete Flower Vol. 1. I feel honored to share this visual with y'all in full below. When I watch this film it reminds me what skateboarding is all about and how it brings people together and gives us all a foundation to be creative. Not only is Concrete Flower Vol. 1 full of gnarly tricks and DIY skate spots, but also the ballistic sounds of MUTATED VOID provides the soundtrack for fun and mayhem!
While I have your attention, make sure to stay tuned to Iron Lung Records because they are releasing the new MUTATED VOID album entitled Roses Forever (R.I.P. Rosie Davis) in late 2021.
What is special about both Concrete Flower Vol. 1 and the band MUTATED VOID is how important community is. No matter what we are all going through, being creative with your homies and doing the things you love can get you through hard times. I want to say respect due to everyone who made this project a reality!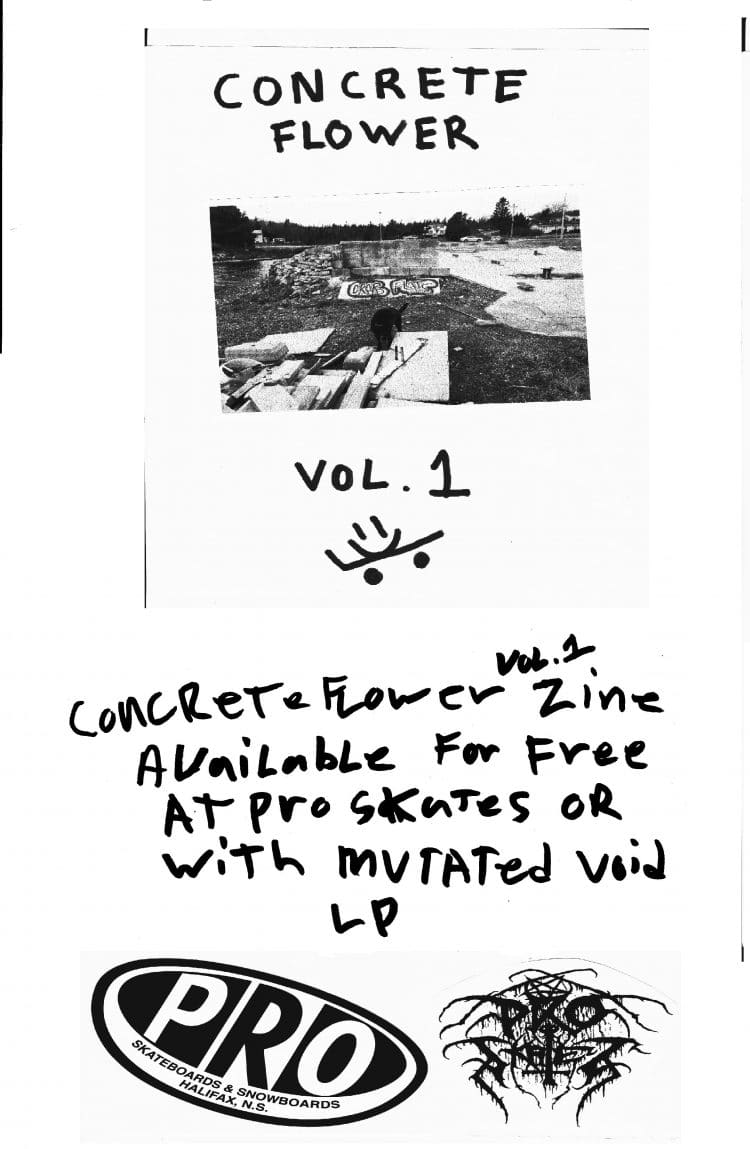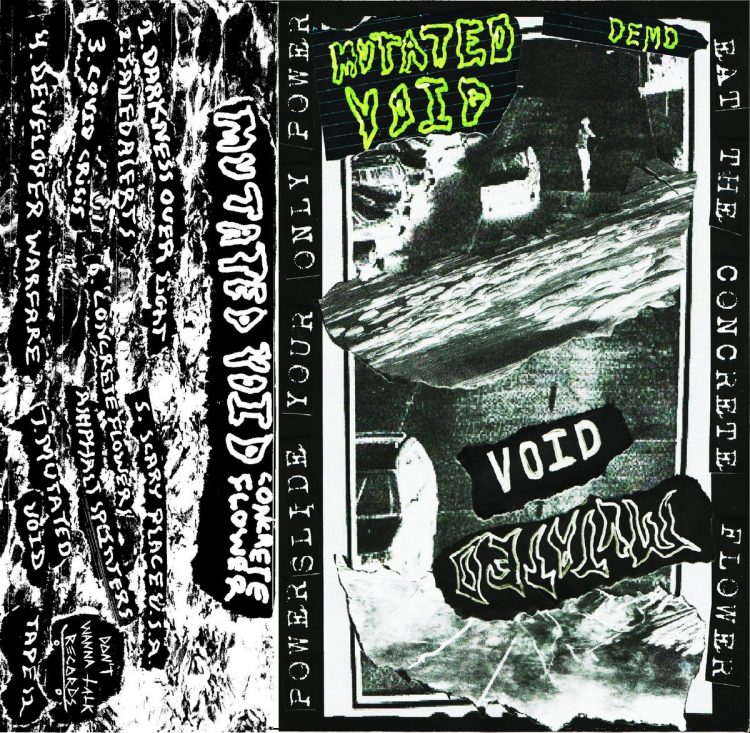 MUTATED VOID long sleeve shirts are available now at ironlungpv.bandcamp.com while supplies last.
Edit By: Bob Tapes
Filmed By: Cody Googoo, Josh Gallant, Steve Corkum
Skaters: David Wambolt, Kenny Williamson, Malcom Goodman, Nick Chapman, Steve Corkum, Ryan Macarther, Nate Oliver, Johnny Purcell, Jon Trenaman, Brandon Borland, Allen Finley, Alex Keaveny, Jarret Bremen & Josh Gallant