Pure Evil Black Ink! The Tattoos of OILBURNER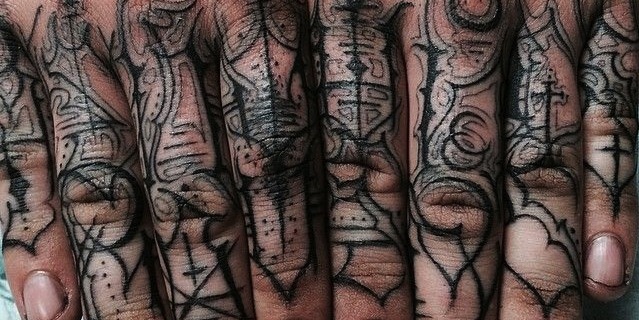 Unholy fuck, I really dig the tattoo work of OILBURNER!!! He combines two things that I love: SoCal Gangland graffiti and Black Metal iconography. Looking at his work almost gives me the feeling that I'm at the gates of hell itself. Within the mayhem that is his style, you will see beautiful lines of harmony threaded through the chaos. OILBURNER's art is very powerful and bold, but has a fragility about it that is very compelling. He creates the kind of tattoos I would travel to get…Word on the street is that many, if not all, of his pieces are free hand…Check the sinister work of the 23 year old OILBURNER – he might just be coming to a dirty alley tattoo shop near you!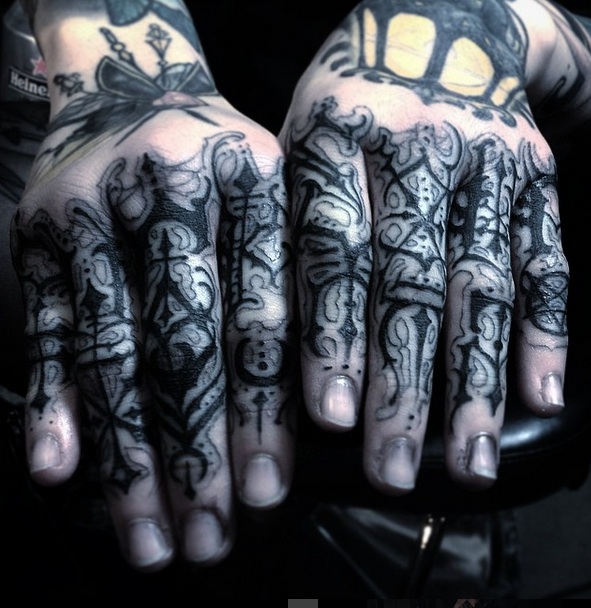 Story inspired by Sang Bleu
Enjoy this post? Donate to CVLT Nation to help keep us going!