Premiere Video: TRAITRS "Heretic"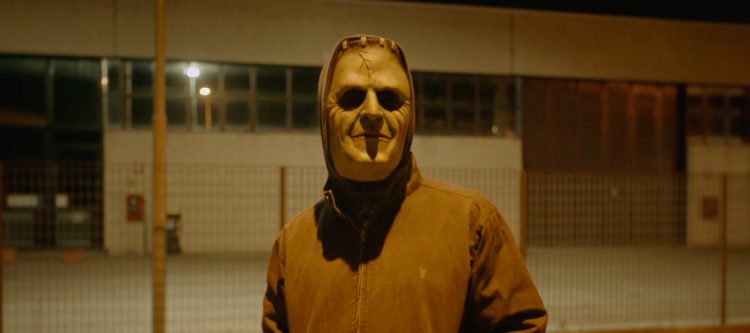 Toronto's TRAITRS have a stellar collection of songs in their Rites & Ritual EP, which they released earlier this year via Pleasance Records. Their driving post-punk beats and huge breakdowns makes them one of my favorite finds of 2016. We already premiered a track off the EP in "Youth Cults," and today were very happy to share an exclusive premiere of their new video for "Heretic." As one of the night's creatures (I was before I had kids, anyway), I dig the weird story that director Francesco Brunotti created in this visual. Check out what the director has to say about this video below, plus make sure to pick up a copy of Rites & Ritual on cassette or digital here.
Heretic tells the story of two night creatures: an eye patch girl, and a boy with a monster face, both lost in the darkness of an empty city, both looking for something – or someone – wandering in the empty spaces of suburban night life. As they move around in these ghostly spaces, illuminated only by neon lights, they hint at something lost by both of them – is it peace of mind? Serenity? A spark that's forever gone? Are they still human, or just ghosts of a past now gone? The way they move, it almost seems to draw a line between them, like two stories. Have they met before? Who are they? The twist at the end might actually help to figure that out, in a very bittersweet way.
Enjoy this post? Donate to CVLT Nation to help keep us going!