Premiere Streaming WORSEN // WHITEWURM – Split Cassette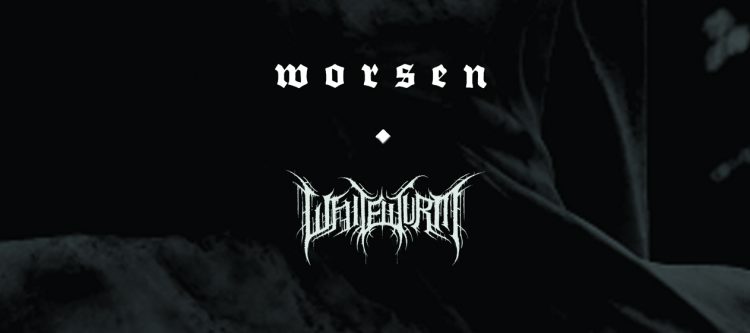 Every day I search the underground for music that is not only going to move me, but also you, our readers. The new split between WORSEN // WHITEWURM does that on all levels. Both bands have created Black Metal hymns that reek of pain and disgust, but at the same time are uplifting in their own perverse way. WORSEN and WHITEWURM prove that this genre has so much to offer the world, and is way more complex than many people give it credit for – which is maybe why this genre is so special. I'm sure after hearing this, you will dig into to both of these bands' back catalogs. Right here in the face of this fucked up world, CVLT Nation is streaming the new WORSEN // WHITEWURM in full below, and it can be picked up here at Atrum Cultus.
Enjoy this post? Donate to CVLT Nation to help keep us going!