Premiere Streaming: R.I.P. "TREMBLE"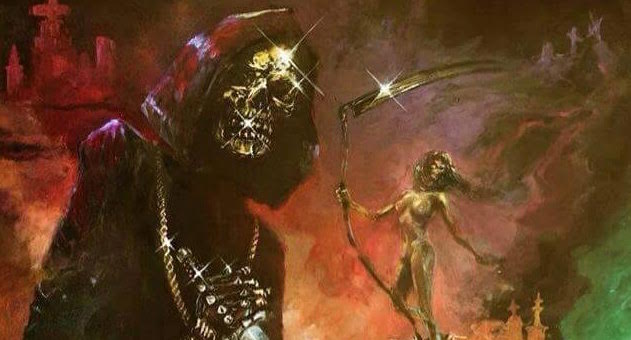 In our earlier feature about PDX's Street Doom Dealers, Meghan MacRae stated, "R.I.P. brings you raw, dark and filthy doom that you can whip your hair to. It's fast, fuzzed-out, loud and heavy and will encourage the overconsumption of whiskey and weed." I can't agree with her more, because this band is the fucking shit! They are like the raddest 70's van come to life, with Ozzy in the driver's seat and Lemmy on the passenger side! Basically, these PNW hellions know how to create doom with HUGE riffs that make you want to dance and head bang at the same time! I'm so stoked that our comrades in heavy Riding Easy are re-releasing R.I.P.'s In The Wind on vinyl and  CD on Dec. 9th. Before that happens, we are streaming their song "TREMBLE" below…Get ready to have fun all you degenerates!!! For pre-orders, go HERE!
R.I.P. LIVE:
12.07 – San Francisco, CA @ Bottom of the Hill +
12.08 – Grants Pass, OR @ G Street +
12.09 – Seattle, WA @ Fun House +
12.10 – Portland, OR @ Kenton Club +
+ w/ The Well, Beastmaker
Enjoy this post? Donate to CVLT Nation to help keep us going!