Premiere Streaming: CLOUDS TASTE SATANIC "Enthroned"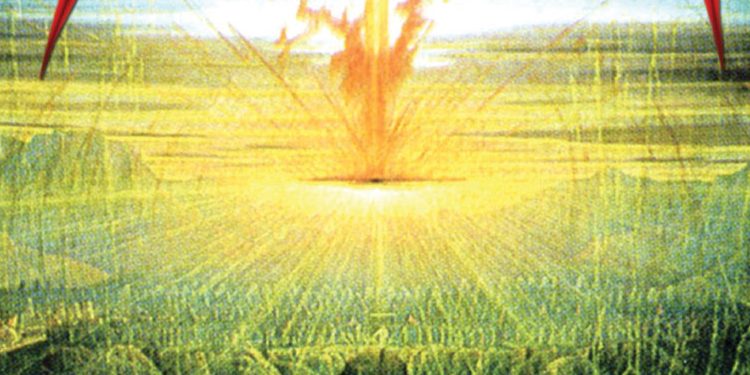 Excuse me as I hold on the wings of DOOM that have me soaring so HIGH! My mind has been taken to another realm of reality where CLOUDS TASTE SATANIC rule the universe. These Brooklyn riff merchants are back with a new LP called Dawn Of The Satanic Age and it's just as cosmic as their last two LPs, Your Doom Has Come and To Sleep Beyond The Earth. CLOUDS TASTE SATANIC's music is vocal free, but you never feel like their songs are lacking in any way. Actually, because there are no vocals I find that I can ride their riffs like a magic carpet! CVLT Nation is stoked that we have been given the green light to share with you the new CLOUDS TASTE SATANIC song "Enthroned." You can pre-order a copy of Dawn Of The Satanic Age HERE – also, make sure to check out their video for the song "We Die We Live" as well…NOW GET DOOMED and feel the vibe of CLOUDS TASTE SATANIC!
Enjoy this post? Donate to CVLT Nation to help keep us going!