Premiere Streaming: CLOAK "To Venomous Depths / Where No Light Shines"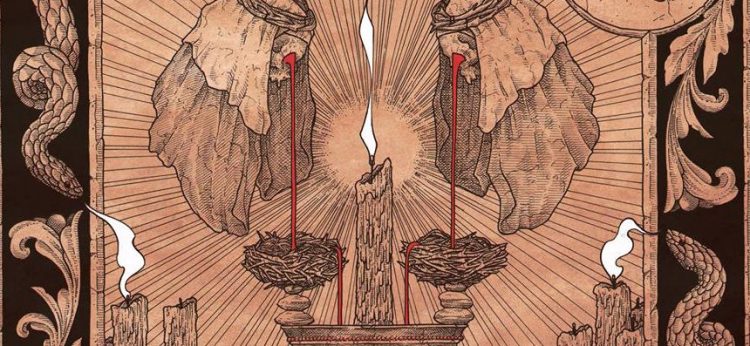 CLOAK is set to release their debut To Venomous Depths this fall and we are fucking lucky to be streaming the track "To Venomous Depths / Where No Light Shines" for you today! This band sounds like no other – they are able to shapeshift their influences into a sonic storm of awesomeness. I know for a fact that CLOAK's new record is going to be huge, because it's honest and full of blackened passion. Read what the band says about this track below, and pre-order To Venomous Depths here – it's out Nov. 10 via Season of Mist.
This song was the last composition we finished during the writing process and immediately upon completion we entered the studio. It encompasses our journey together since the birth of this band.  From the writing development to our spiritual evolution, it stands as our mission statement. Let this be the doorway from which the dark energies that birthed Cloak now beckon you to join us in the dance of death and rebirth!
Track List
1. To Venomous Depths/Where No Light Shines
2. Within the Timeless Black
3. The Hunger
4. Beyond the Veil
5. Death Posture
6. In the Darkness, The Path
7. Forever Burned
8 Passage
9. Deep Red
Enjoy this post? Donate to CVLT Nation to help keep us going!