Premiere: Ghost Noise "We Are Not Lovers"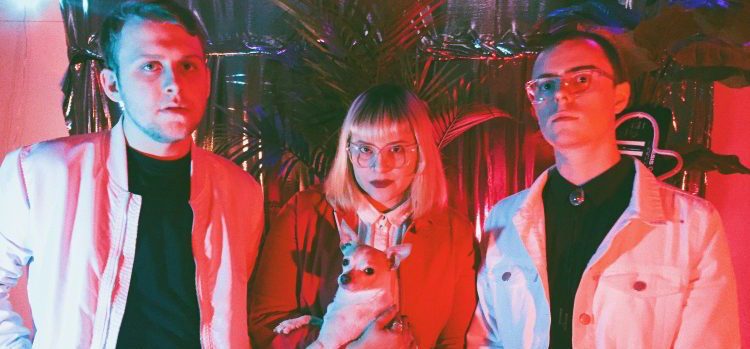 We all know that world is a crazy place right now, and that it has been for some time. Out of this pressure and tension, people are coming together to take a stand against oppression and they are using music as a weapon for change, a fact that we are totally down with here at CVLT Nation. Which is why when we heard about the Songs From Under the Floorboard, Vol. 1 comp that is being released on April 6th. We wanted to do our part because every band that is on this stellar collection of songs is giving 100% of their profits to Planned Parenthood! Today we are sharing with the jam Ghost Noise "We Are Not Lovers" below and you can pre-order Songs From Under the Floorboard, Vol. 1 here from Accident Prone Records!
From truly humble beginnings – believing it would simply be a show documenting the origin years of post-punk (1977-1983) that DJ Dave Cantrell lived through in San Francisco and London – radio show Songs From Under the Floorboard on Portland's XRAY FM very quickly evolved into one of the world's premier sources giving focus to the hyperactive, current-day post-punk, synthwave, and darkwave scene across the globe. From that weekly blast has come Songs From Under the Floorboard, Vol. 1, a compendium featuring rare and exclusive cuts from ten US and European bands. The first in what is anticipated to be a yearly series benefiting LBGTQ and fem-oriented service organizations – this initial release's residual profits being funneled to Planned Parenthood. All the bands wanted to give the full amount so all the digital sales go to Planned Parenthood and all the proceeds from the vinyl are going to the organization. "Songs From Under the Floorboard" will be out on April 6th via Accident Prone Records (just in time for Portland's Out From The Shadows Festival – a darkwave and post punk festival which is also organized by Cantrell).
Thurs April 5:
DIE ROBOT(Portland)
NAKED LIGHTS (Oakland)
DEATHCHARGE (Portland)
RITUAL VEIL (Portland)
THE WHEAL (Paris)
ESSES (Oakland)
OVER (Portland)
VIBRISSAE (Portland)
Fri April 6:
BLOODY KNIVES (Austin)
ACTORS (Vancouver BC)
BOOTBLACKS (Brooklyn)
TEARFUL MOON (Houston)
VOIGHT (Denver)
SICK WISH (Boise)
WIRE SPINE (Vancouver BC)
HEXHEART (Seattle)
Sat April 7:
ASTARI NITE (Miami)
AZAR SWAN (NYC / New Orleans)
ARCTIC FLOWERS (Portland)
ANNEX (McAllen TX)
WINGTIPS (Chicago)
CREUX LIES (Sacramento)
DANCING PLAGUE (Spokane)
WALK ONTO SUN (LA)
Enjoy this post? Donate to CVLT Nation to help keep us going!