Post-Punk Has never Sounded Like This…KAELAN MIKLA's "Mánadans"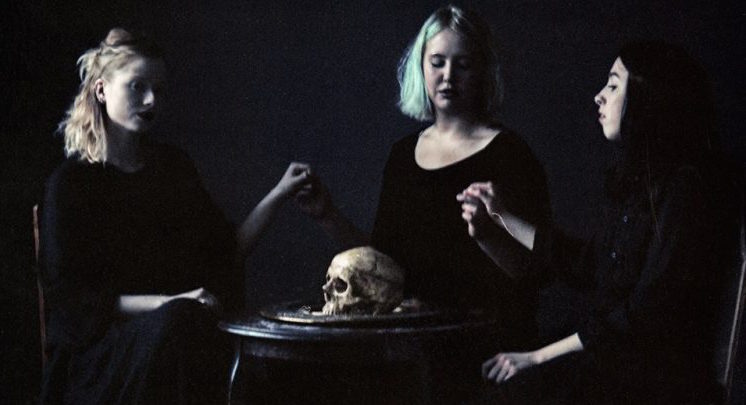 KAELAN MIKLA's  Mánadans is by far one of the most interesting releases on the year! Can you put their sound into a box? HELL NO, which is why they are so rad! CVLT Nation is honored to be streaming their full record below. Mánadansis coming out on Artoffact Records on August 3rd. KAELAN MIKLA will be hitting the road this September with our comrade King Dude – peep the dates below!
Kaelan Mikla live 2018
August 17th, Sasto, Hungary (Fekete Zaj Festival)
Supporting King Dude
September 20th, Berlin, DE
September 21st, Leipzig, DE
September 22nd, Poznan, PO
September 23rd, Krakow, PO
September 24th, Budapest, HU
September 25th, Vienna, AT
September 26th, Munich, DE
September 27th, Martigny, FR
September 28th, Langres, FR
September 29th, Nantes, FR
September 30th, Paris, FR
October 1st, London, UK
October 2nd, Sint Niklass, BE
October 3rd, The Hague, NL
October 4th, Den Bosch, NL
October 5th, Oberhausen, DE
October 6th, Wurzburg, DE
South America Tour
October 27th, Columbia
October 31st, Peru
November 2nd, Peru
November 3rd, Mexico City (Synth Fest)
November 10th, Berlin, DE
Enjoy this post? Donate to CVLT Nation to help keep us going!