Portraits of…
NEW YORK Punk Culture
From The 80's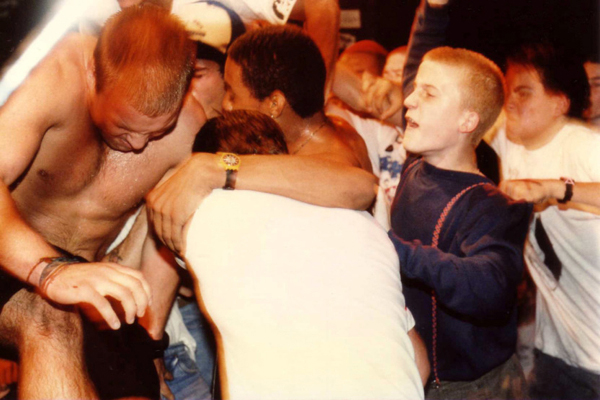 Piss-stained streets, CBGB's matinees, junkies, Reagonomics and no hope were the kind of things that NYC punks had on their plates during the 80′s. I have a different kind of respect for east coast hardcore kids from back then, because we had it good on the west coast. Yeah, we all had parents that did not understand where we were coming from, but many west coast kids had pools in their back yard or you knew someone who did. On the other hand, Lower East Side punks had to deal with a violent urban environment as their back yard. I always felt that the punks on that side had more unity than we did. While we had hardcore gangs that would fight amongst ourselves, L.E.S. heads had to unify because they had cops and street gangs who wanted to bash their heads in for the fun of it! Within all of this madness, some killer bands and rad artists came out of the New York scene. Brooke Smith was a photographer who not only took sick pictures of the bands of the day, but also captured the real lives of the people in the scene. So for a very real look into the NYC 80′s hardcore scene, check out this insane portraits…A time like this could only happen once in a lifetime!
Enjoy this post? Donate to CVLT Nation to help keep us going!