Stick It To 'Em… Enamel Pins Galore!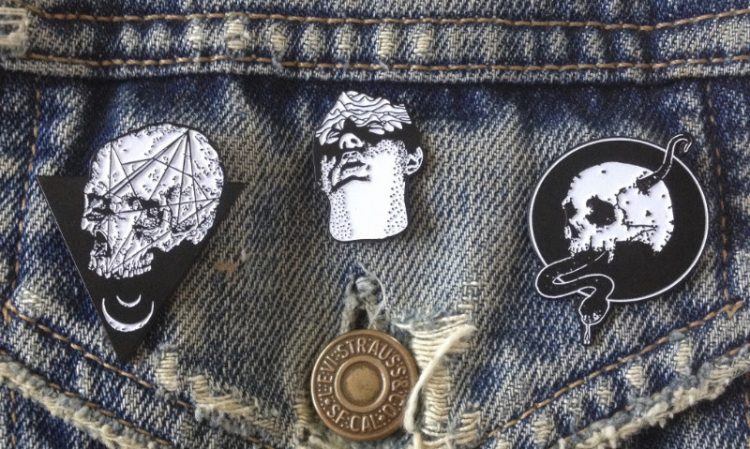 Enamel pins are the shit. They're an easy way to DIY your clothing, unlike the laborious studding/patch-sewing/leather-painting of the past (and present). I'm not being facetious – even though I am a rabid studder/sewer/painter of clothing for my entire family, I also like to just pop a rad pin on my jacket and be done with it. Enamel pins have made collectors out of many of us, but beware of the heath risks posed by excessive pin wearing, as reported by The Hard Times. They have have gone from cheesy tourist memorabilia to mini works of art, with subjects ranging from the witty and the excellent to the annoying as fuck. So I'm going to sift out all the Kanye references and put together a gallery of rad pins that could make their home on your favorite item of clothing. All of these are available on the CVLT Nation Bizarre.
Enjoy this post? Donate to CVLT Nation to help keep us going!