When I reviewed Fed Ash's monumental 2020 LP, Diurnal Traumas, I was sure that the band had produced the harshest, most terrifying release of its already impressive career. The album was bleak and hopeless, furious and frenzied. A little over a year later, however, the band has surpassed themselves, descending to a darker nadir of human suffering. In collaboration with the similarly misanthropic noise artist God of Gaps, the grinding sludge artists in Fed Ash have created a masterpiece of existential dread that may well be the soundtrack of our times.
Combining the forbidding hellishness of Primitive Man and Dragged Into Sunlight with the cacophonous terror of White Phosphorus, Gnaw Their Tongues, and God is War, Pestilential Breath's thundering misery is music for giving up on humankind.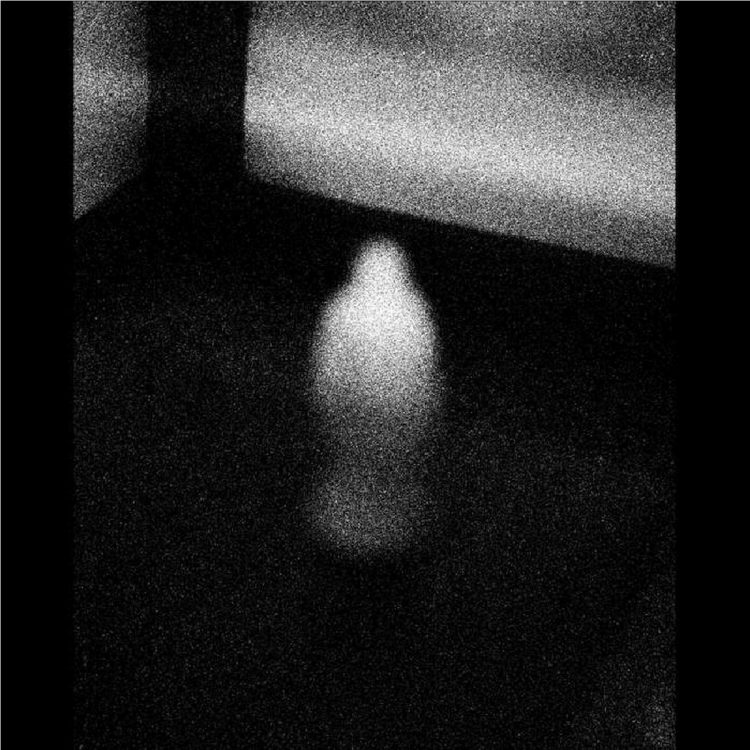 The album begins with the powerviolent sturm und drang of "Tantalus," a song that hits with immediacy and intent. The doomy, grainy sludge of this track bookends an urgent grinding core that features vocalist Allie French's iconic screeching and baying. The springtime interlude that begins the following track, "Carapace," uses an aviary of chirping birds to disarm the listener, lowering their guard before the gargantuan menace to follow. The tone of the guitar's distance, loud, and resonant, gives one the image of a giant abandoned church with a still-working organ operated by a mad person. This ecclesiastical doom leads up to a dissembling of grind and sludge, a section that sounds like a war machine rusting off its bolts and eroding into the soil.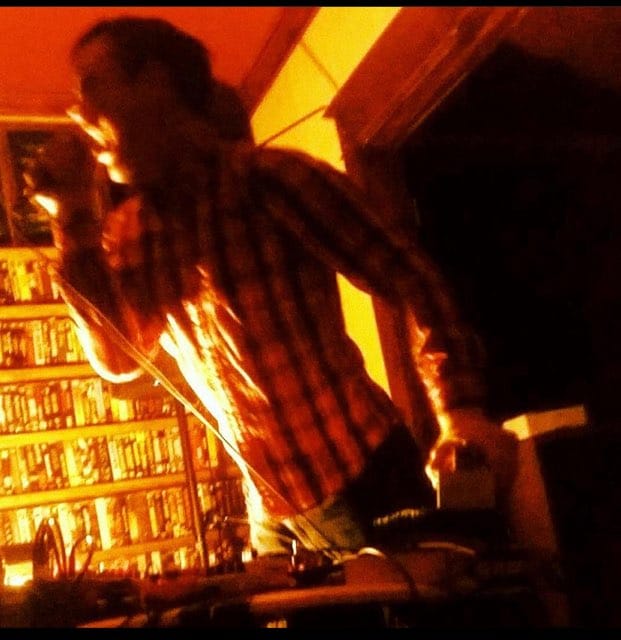 The aptly named "Schadenfreude" takes joy in the listener's discomfort and suffering. Sections of static under Kedzierski's cries of distress alternate with piercing minigun-fire grind, amounting to a truly unnerving experience. This is alarming. Frightening. Real. And longtime grindcore enthusiasts should find those feels of unease that they first experienced when discovering the genre have returned.
"Denial" is an enticing riff-heavy song that manages to integrate Kruelty-style beatdown with Hell Songs' freaky noise-punk, all in 52 seconds of malice. That fury perfectly tees up the album's (and possibly the musicians'?) greatest song. "Colonizer" is an understated, slow-burn masterpiece of experimentation with noise, instruments, and found sound. Featuring a looped sample from The Nightingale–one that grows increasingly discomfiting with each repetition–the artists gradually add more layers of heavily distorted instrumentation and vocals until the Gaelic folk song is nothing but a memory springing from the bloody grass of a battlefield that saw no survivors. Although absolutely heavy and noisy, the composition is closer to late-period Earth, musique concrète, and the dissolving works of William Basinski. If this piece were the only track on this release, it would still earn the album a spot on Best of the Year lists.
Fortunately, though, the musicians chose to add another track. "Exhalation" is an exhibition of everything these artists do extraordinarily well. If "Denial" was unsettling, "Exhalation" is empowering. The battalion assault of slow-heavy-slow and fast-blitzing-deafening feels like sitting on a pen of epinephrine. Music like this causes violent impulses. And after a minute-and-a-half of musical bludgeoning, just as the song title suggests, one can breathe. For the remaining minutes, a lost transmission signal echoes through your remaining consciousness.
This album is a work of art. Exhausting. Painful. Alarming. And beautiful.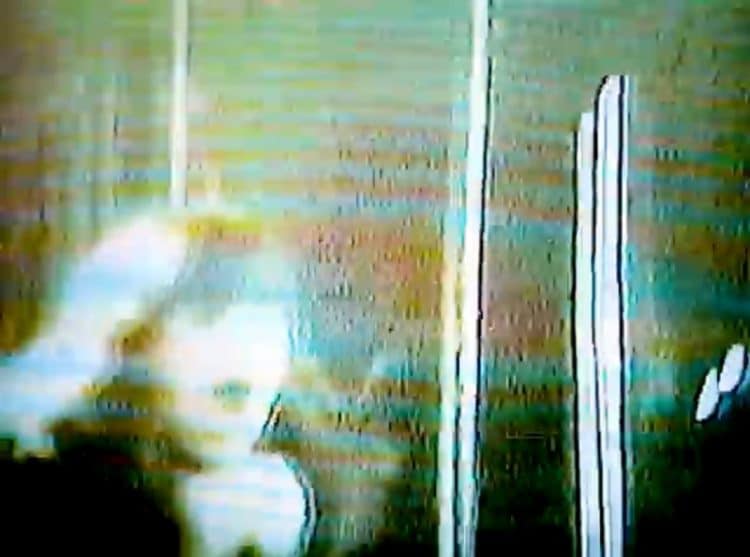 Fed Ash and God of Gaps shared some thoughts on the album with Cvlt Nation.
First, can you list the musicians and any other projects they'd like to promote?
Matt: God Of Gaps is Mark Kedzierski. Fed Ash is Calum Culkin, Allie French, Jason Eldridge, and Matthew Jaime. Calum also does the bands Disfathom and Mizzouloid. Jason also does the band Hearse and is True Node. Matt is Machine Moon. Matt and Jason also do a new band together called World Waits which also features members of Kayo Dot, Sunflo'er, and Bleak.
How did Fed Ash connect with God of Gaps?
Mark: I've played with Matt's project Machine Moon a handful of times.
Matt: We have planned to collab with Mark for a while. He was going to fill in on vocals and noise for a tour and then we were going to work on an album. When COVID hit and all our tours were canceled, we decided to focus on the collaborative full length.
Both Fed Ash and God of Gaps have several excellent splits in their discographies, but it looks like this is the first collaborative album for both projects. Can you talk about how this collaboration got started?
Mark: In the autumn of 2019, we planned on doing a collaboration set which didn't end up happening. We then had a weekend tour set up with Drugs of Faith in the spring of 2020, but Covid had other plans for us. Writing and recording a collaborative release seemed like our next best option for working together.
Matt: I had seen Mark perform with Gas Chamber, and my noise project Machine Moon plays shows with God Of Gaps all the time- a collaboration between Fed Ash and God Of Gaps is something we've talked about since the band was pretty new and unestablished.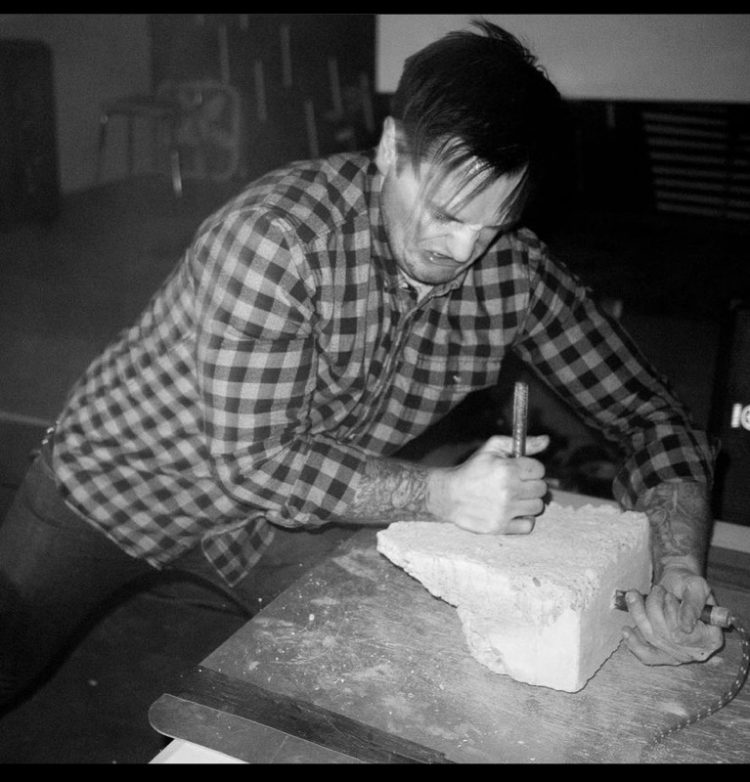 What was the writing process like? How is writing for a collaboration different from writing for your individual projects?
Allie: Collaborating on lyrics and vocals was super fun to do! Mark and I each brought our own stuff the day we recorded, but beforehand we tried to align a bit on content, but not too much. Once we were recording, we spent a fair amount of time trying to figure out where the vocals would even go, because some of these songs are pretty out there! A lot of experimentation and just feeling it out. I was a little worried that Mark's vocals would totally overpower mine because you could hear him screaming 5 fucking blocks away, but it ended out sounding so awesome once everything was put together. We had some fun with trade-offs too.
Mark: There were a lot of ideas passed between Matt and me via text message. I live in Buffalo, two hours from the rehearsal space in Syracuse, so keeping in contact and bouncing ideas off of each other before we met up was paramount. God of Gaps material is generally written with a lot of loose ends and improvisations, so this project had me thinking more about solid song structure. I had to be more mindful of vocal placement as well.
Matt: Fed Ash composed and prepared full band parts for most songs and then we would show Mark when he'd make the trip to Syracuse for rehearsal.
Jason: The process was really natural. When we all got together it would usually inspire some new ideas about the material we'd prepared separately, which we would then re-work in ways we may never have thought of otherwise. "Exhalation" especially comes to mind in this regard.
What were the main musical influences for this? What about lyrical influences?
Allie: This kinda answers the question below about the events of 2020, but for me, there was a lot to draw from living in this bizarre, horrible situation that we all went (and are still going) through. Moving to working from home, and becoming a low-budget computer/human cybernetic hybrid, the soul-crushing boredom of some days, broken up by seeing some insanely horrible shit on the news, or by actually being at protests… so much to talk about, but also at the same time, not much, since some of it isn't even new, just exacerbated by the insane moment. Capitalism and the internet have really done a number on how we relate to each other as people, and how absolutely atomized we all are. Being forced to stay inside and away from other people only made it all the more glaring.
Matt: The Endless Blockade and Neurosis are two of the best at mixing noise/loops and full band. That style of mixing organic noise sounds with full band parts was a big influence on this record. 
How did the events of 2020 influence this project, if they did?
Matt: It was terrible not being able to tour after putting out our first full-length Diurnal Traumas. We put out the album and lined up a bunch of solid tours that we immediately had to cancel due to Covid19. That was hard on all of us personally and was the first time since the band was formed that we weren't consistently playing shows, but we used that time to be extremely productive. We wrote and recorded several splits as well as the collab. We couldn't play the set live in front of people, so we decided to do the live VHS "So We Did." It was the closest thing to playing a gig we could get during quarantine. 
How did you feel about the effect the collaborative process had on your sounds? Do you hope to explore more collaborations in the future, either with one another or with other artists?
Allie: To date, this is my favorite thing that we've put out! I am so happy with how everything ended up, and how unified it sounds despite all the obstacles to getting together and coming up with the songs. Since I've been in the band, I feel like every release just keeps pushing things more and more, and I think more collaborations would just help that. I definitely hope we get to work with Mark again, and/or other bands. Shit was fun as hell!
Matt: It was a very enjoyable and smooth writing process and it absolutely made us think about other collaboration ideas. Our drummer Calum had the idea to do a series of singles and EPs- a mix of collaborations, noise recordings, and covers. That is stuff we hope to do in the future.
Jason: Mark's contributions really made everything on this release sound so expansive and crushing. Fed Ash has always had a noise element, but working together definitely opened up some new possibilities and had us thinking differently about the songwriting process in some interesting ways. At the very least we'll hopefully be playing this stuff live in the near future.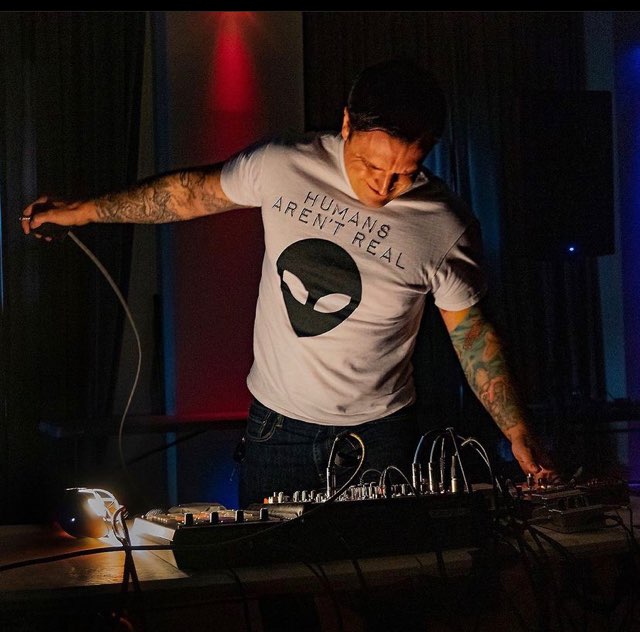 Can you describe the noise and heavy music communities in New York? Who are some artists that more people should know about?
Mark: Definitely STCLVR out of Jamestown and Menophilia of Buffalo. Not necessarily traditionally heavy or noisy but more people should know about Cages from Buffalo. All of their releases are absolute masterpieces.
Matt: A good thing about our area of the country is that there are several cities within a 1-3 hour drive of each other. Ithaca, Binghamton, Rochester, Buffalo, Watertown, Utica, Albany- all a very easy drive from Syracuse. Due to that, the scenes are very much intertwined. There are venue issues everywhere right now, but we will see what happens now that shows are happening again. There are a lot of great artists on the Buffalo – Albany I90 stretch. Hallucination Realized, Sulaco, Healer, Cages, Jesse and the Spirit, Menophilia, Flesh Shuddering, Undeath, Difficult, Scab Addict, HUSH, Bent Limbs, all the projects done by Weston Czerkies (owner of the label Prime Ruin)- these people come to mind immediately. I feel fortunate to have Jason in the band because he does a lot of the booking in Ithaca and puts out most of our releases under his label Astralands.
Jason: Mark and Matt covered this really well. Kalki from Syracuse comes to mind, and I'd also add Prayer Rope/And the Maiden. Both Jesse and the Spirit and STCLVR are putting out some really great stuff through Astralands this summer… Jesse's is both a full-length album and a companion sci-fi novella which is coming out as a cassette & paperback set, and STCLVR did vocals on a new album by Deprivation Tactics (another excellent project I'm going to go ahead and add to this list even though they're not NY-based). I'm really excited for people to hear them!
Can you talk about the sample on "Colonizer"? Why it was chosen and some background on it?
Allie: I had The Nightingale on my watchlist for a while, and then once I heard the song and the sample and Matt told me what it was from I had to immediately go watch it. What an absolutely harrowing fucking film, and one that I probably won't ever watch again. But I definitely drew direct inspiration from the film for the lyrics. For me, the film is all about the exporting of Western capitalism to every part of the world from Europe, and the genocide, immiseration, and barbarism leveled against indigenous peoples and the poor of every background – and I tried to have the lyrics act as a companion to it.
Matt: I thought the scene was incredibly powerful and I had been looking for a vocal loop for this song ideas that we had come up with. We wanted a loop to act as the backbone and main driving rhythm for a song. We knew it would run for the entire piece and wanted something hypnotic and emotive. I think Allie and Mark's lyrics go well with the loop as well as the movie. It is a brutal watch, definitely look up something about the content and decide for yourself if you want to see it. The film is moving and I felt that the loop encompassed a sort of hopefulness while still droning and remaining melancholy. "Colonizer" was actually the first song idea we had for this album. The idea was no payoff, no relief – just tension. 
Is there anything else you'd like to say?
Mark: Make sure to stay hydrated!
Matt: We appreciate all the support we've received and we are hoping to tour as much as we can, including some runs performing the collaboration with Mark.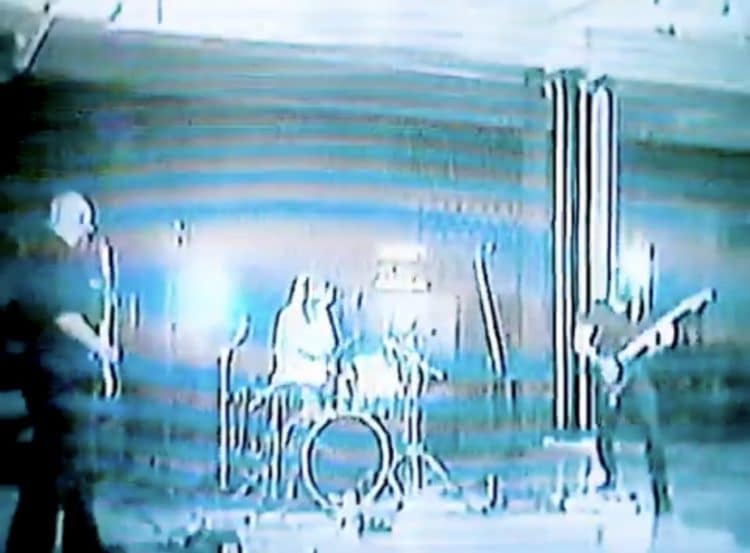 Pick up the amazing Pestilential Breath from the band (digital), Orb Tapes (cassette), or Astralands (CD).