The Italian post metal act Wows is back with a new album Ver Sacrum, out via Dio Drone, Shove Records, Coypu Records and Hellbones Records.
Ver Sacrum is a path through destruction, emptiness and rebirth. The whole album is mostly a studio live recording that preserves the rage and the deep emotions coming from the true core of the band. With Ver Sacrum, Wows pushes the boundaries set with the previous work AION and go further in the research of the atmospheric sound and the aggressiveness of their live performances.
"Mythras" is the most aggressive and extreme song we've ever written. It represents the first and necessary step for every rebirth process. The lyrics describes a world devastated by pollution and famine, a sun obscured by thick black smoke overlooks the profound destruction of Earth when the mankind takes its last breath. Elide Blind, with her lo-fi grained black and white landscapes and disturbing figures, well succeded on describing with images the emotions what Mythras truly represents.
– WOWS
It's the most challenging project for us so far, with Ver Sacrum we evolved our music with a different attitude than before, surely more extreme and energetic as well more ethereal and experimental. With this album we freed our inner desire to explore the darkest depths of our souls but also the connection that unite us as friends and human beings. The world is struggling with climate change problems, overpopulation, pollution, violence, ignorance and all sort of very dark things. We feel the only way to get trough a difficult path is always standing together.
So we decided to record this album completely live to give the listener the same feeling of unity that we usually experiment when we play, and hopefully help them to reflect on it a bit more.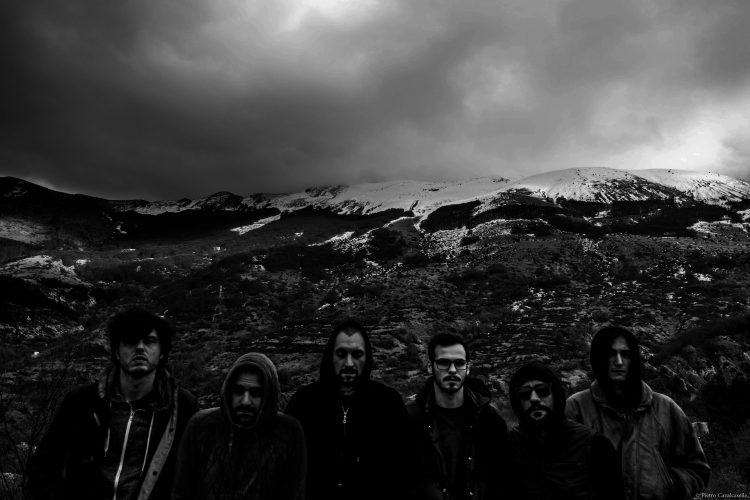 Ver Sacrum will be out on Dio Drone, Shove Records, Coypu Records and Hellbones Records.