The titans of drone and sludge metal known as Old Man Gloom have returned to offer up yet another audio sacrifice with their latest release The Ape of God. A fitting follow up to their previous album No, which marked a highly anticipated return from an eight year hiatus. With eight songs clocking in at a respectable forty-six minutes, Old Man Gloom have carved yet another notch on their belt with this release, displaying a sense of absolute master craftsmanship in the construction and delivery of this album. For those unaware of this musical dreadnought, Old Man Gloom features members from a number of high profile acts, including Converge, Cave In, Doomriders, Twilight and the now defunct Isis. With membership cards in some of metal's most premier acts and with their highly respectable back catalog, it goes without saying that this album delivers on all fronts. No doubt enhanced even more so with the assistance of the metal scene's current wielder of Mjölnir, Kurt Ballou, who handled the recording and mixing process yet again for the band. Much like their other releases, this album is a dense, bass-heavy destroyer of headphones and speakers. Chalk full of crushing riffs and fiery eruptions from the very core of the earth itself. 
As an introduction into the latest chapter of their history is the first song "Fist of Fury", which starts off with an ethereal, repetitive ringing. As this continues on for a good half minute, Old Man Gloom's schizophrenic, almost neolithic assault suddenly and violently unfolds over the now familiar ringing. Each factor in the band acts as a juxtaposition to one and other as they all vie for dominance, swirling around each other in a chaotic battle for supremacy. Finally, as the first song winds down at the two minute mark, we are led into what makes this album so damn good: the seamless transition and flow between each song. How each member relates and bounces off each other just demonstrates the degree of control that Old Man Gloom have mastered over their long career with this project and with others. They know exactly what they are doing as a unit and have the pedigree to fulfill this vision.
A delicate balance hangs between these songs, marking moments of electronic clicks and insects humming across a digital abyss to volatile explosions of boiling rage. The Ape of God manages to have a number of fist pumping, finger nails digging into the palm of your hand moments. Three songs in particular, "Predators", "Promise"  and "Never Enter" have some of the most earth sundering riffs this band have ever written. In fact, this album crackles with a restrained ferocity, masked by the more subtle, down played segments where they sow the seeds for their next coup de main. Being able to utilize and unleash such a cacophony of primal uproar is nothing new for this band. It's not the first time Old Man Gloom have invited their audience to dive headfirst into these smashing, violent crescendos. But it's the arrangement and structure of these outbursts that adds yet another layer to this onion; what makes it stand out from their previous works.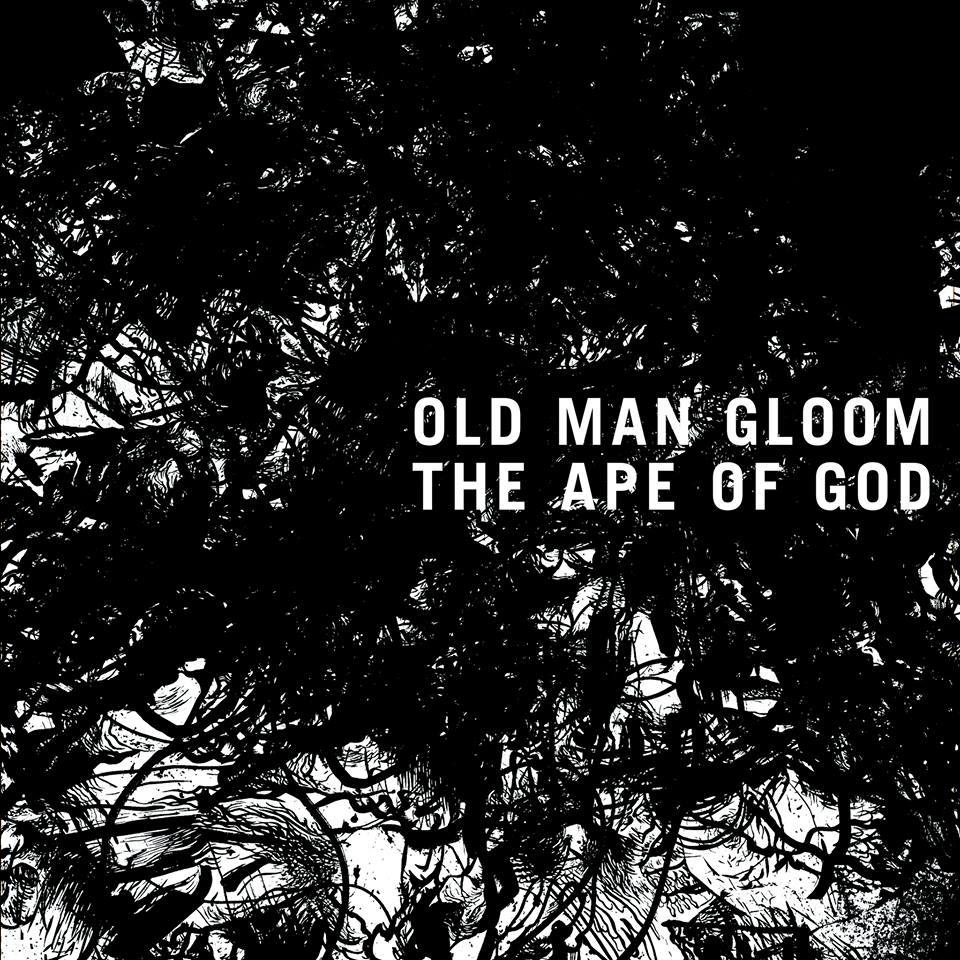 Not to say that this album is just a sonic, late night brawl between two neighbors dogs. The Ape of God is full of crackling noises, ambient hums and subtle shifts in tone. "Arrows to Our Hearts," which closes the album out, invokes a sense of melancholy and paranoia over its fourteen minute course. Perhaps best digested on a long, lonesome car ride through the frozen, winter's night. "Simia Die," on the other hand, contains one of the album's most beautiful moments. A modestly short song by drone metal standards, coming in at three and half minutes, it doesn't fail in any way to grab your attention with its absolutely colossal and stunning finale. Honestly, this song conjured up images of a lost undersea civilization's funeral rites. A land of crumbling spires and time-ravaged buildings marking forbidden depths, as a quickly vanishing race says good-bye to yet another of their kind in one last, somber hymn. Which just goes to show, again, how damn good this record is. The Ape of God manages to traverse a myriad array of landscapes and atmospheres, which all relate to and use each other in a sonic symbiotic relationship. Without a doubt, this a record that you'll find something new to fall in love with, or head bang in the shower to, with every listen.
While some bands can write eight decent songs for a release, they're simply just that – decent. Eight, separate songs with no connection to each other. Old Man Gloom have established themselves as being able to write whole albums. This release flows like an oil spill over it's entire duration. Twisting and turning where the music demands it, with an almost dancing marionette-like ability to pull back at the most opportune times. This album fits perfectly together in its scope and direction, with a precise execution of the band's desire to bring about something substantial and original. The Ape of God is perhaps Old Man Gloom's defining statement thus far. With the November 11th release of this album via Profound Lore Records and SIGE Records, I would expect that there is going to be a number of last minute revisions to albums of the year after this one drops.