NSFW: Horrifying Crime Scene Photos from 1920s New York City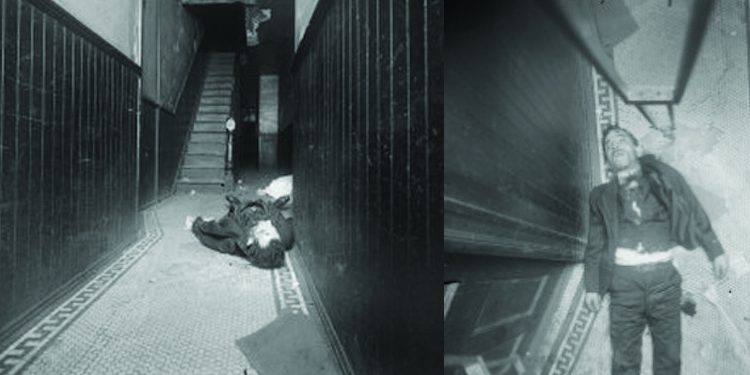 I've looked at a lot of crime scene photos since starting this blog (ok…maybe before that, too), and I think these ones from 1920s NYC might be the worst I've seen yet. There's something in the stark lighting that makes these look almost unreal; the scenes of terror frozen in time, a bright white light illuminating the horrific acts committed by one human being on another, every detail of violence captured for examination. These photos show the aftermath of real violence – the bloated corpses, the bashed in bloody pulp of a head, the blood spatter. It makes me reflect on just how many people have been murdered in this city, a place that humanity considers one of its greatest achievements in history. When you consider that these photos were taken almost a century ago, and that scenes like this have become run-of-the-mill for the NYPD, the thought of how much blood has been spilled on New York's streets is almost more disgusting than the photos below. All these photos are stored in the NYC Municipal Archives. Happy Friday, you morbid motherfuckers!
Photos spotted on: Gothamist
Enjoy this post? Donate to CVLT Nation to help keep us going!