NSFW: The Bitch Goddesses… Retro Femdom Photos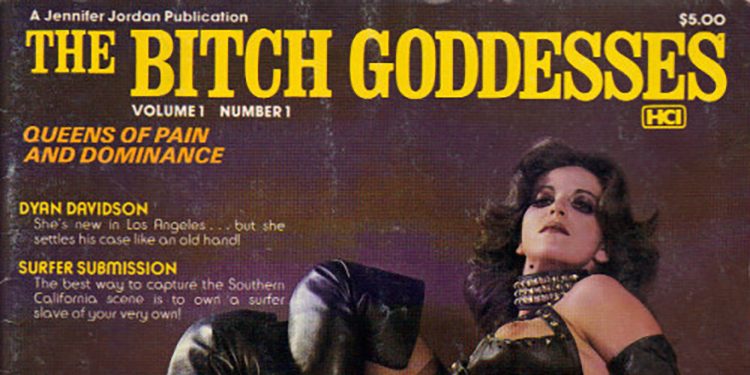 Femdom has roots that go far back in history, with images and text describing female domination going back into the 1500s in Europe, and much further in the East. The 18th and 19th centuries saw "flogging" become a specialty in English brothels, with entire establishments being dedicated to the practice. Theresa Berkley was one of the most famous madames of her time in the late 1700s, establishing the "White House" in London, and it was known that "at her shop, whosoever went with plenty of money could be birched, whipped, fustigated, scourged, needle-pricked, half-hung, holly-brushed, furze-brushed, butcher-brushed, stinging-nettled, curry-combed, phlebotomized, and tortured until he had a belly full." (Index of Forbidden Books, Henry Spencer Ashbee, 1880s). She invented a flagellation frame which later became known as the Berkley Horse. In the 20th century, it began to creep further into pop culture, and as pornography exploded in our cultures, so did the femdom kink. Below is a series of found photos featured on Femdom Times featuring 1960s and 1970s femdom erotica.
Enjoy this post? Donate to CVLT Nation to help keep us going!