NSFW Alert! Watch this Gnarly THEORIES video "Ill Will" At Your Own Risk!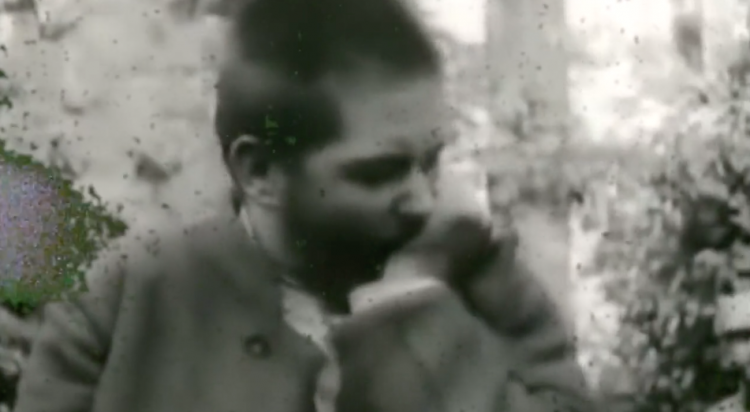 Right here and now, I am saying that the THEORIES album Vessel, out now on Corpse Flower Records, just might be the grindcore LP of 2019! Feel free to tell me I am wrong, but the fact is I just might not believe you!

DYLAN DECARLO had this to say about this sonic beast:
This beast begins and ends with riffs so nasty that guitar teachers all over the world will be handing in their resignations. That's right people, these riffs are so good the unemployment rate just went up. Vessel is, simply put, and unrelenting record. It is ten tracks pain, suffering, and extremely good snare tone that perfectly reflects the anger and anxiety that plague us all in the dystopia we call 2019. In a genre full of cliches, Theories manage to bring a fresh take on what grindcore can be to the table, and then proceed to demolish said table. If you're the kind of person who judges "heavy" releases based on just a few tracks then Ill Will, Undertow, and Taking Up Space cannot be ignored.
Now today we are premiering their insanely beautiful visual for their song "Ill Will" – you might not want to eat before watching this video.  Hold on, it gets better – they start their US tour today and you can peep the dates below.
THEORIES – Ill Will from Corpse Flower Records on Vimeo.
THEORIES:
5/10/2019 Tin Hat – Kennewick, WA
5/11/2019 High Note Cafe – Boise, ID
5/12/2019 Kilby Court – Salt Lake City, UT
5/13/2019 Hermans Hideaway – Denver, CO
5/15/2019 Hexagon – Minneapolis, MN
5/16/2019 Cobra – Chicago, IL
5/17/2019 Trumbullplex – Detroit, MI
5/18/2019 Black Circle Brewing – Indianapolis, IN
5/19/2019 Now That's Class – Cleveland, OH
5/20/2019 Kung Fu Necktie – Philadelphia, PA
5/21/2019 Meatlocker – Monclair, NJ
5/22/2019 O'Brien's Pub – Boston, MA
5/23/2019 Brooklyn Bazaar – Brooklyn, NY
5/26/2019 Maryland Deathfest (SoundStage) – Baltimore, MD
w/ Neckbeard Deathcamp, Wvrm, No Convictions:
5/27/2019 Skylark Social Club – Charlotte, NC
5/28/2019 Groundzero – Spartanburg, SC
5/29/2019 The Bakery – Atlanta, GA
5/30/2019 The Hi Tone Cafe – Memphis, TN
5/31/2019 Vino's – Little Rock, AR
6/01/2019 Santos – New Orleans, LA
w/ Neckbeard Deathcamp, Wvrm, Dryad:
6/02/2019 W.E.S. – St. Louis, MO
w/ Neckbeard Deathcamp, Dryad:
6/04/2019 The Riot Room – Kansas City, MO
6/05/2019 Lookout Lounge – Omaha, NE
6/06/2019 Vaudeville Mews – Des Moines, IA
6/07/2019 Stygian Rites Festival – Sturgis, SD
6/08/2019 Bar K – Colorado Springs, CO
6/09/2019 Moonlight Lounge – ALBQ, NM (theories only)
6/11/2019 Club Red – Mesa, AZ
6/12/2019 Backstage Bar & Billiards – Las Vegas, NV
6/13/2019 Five Star Bar – Los Angeles, CA
6/14/2019 tba – Fresno (theories only)
6/15/2019 Oakland Metro Operahouse – Oakland. CA
6/16/2019 Tonic Lounge – Portland, OR
6/17/2019 The Funhouse, El Corazon – Seattle, WA
Enjoy this post? Donate to CVLT Nation to help keep us going!