Mesa, Arizona's "Desert Thrash Guerrillas" Saintbreaker have earned a reputation in the Southwest for their take-no-prisoners live shows. Few bands active today channel the energy of Sodom, Demolition Hammer, Razor, and Dirty Rotten Imbeciles as well as this band of Sonoran thrashers. Their attack is bare-knuckled, their drums are artillery, and their riffs are earworms, the products of four consummate musicians with a sincere passion for old-school thrash, crossover, and thrashcore. Though young, string-slingers Jacob and Sebastian are shredders in the old school sense, combining tremolo-picking, divebombs, and memorable melodic progressions. On his drum throne, Vance, also in Scattered Guts, is a Lieutenant Colonel in his ability to drive this flailing, clashing war-machine. Vocalist Nick has the charisma and vocal range to hold court over the countless circle-pits that Saintbreaker has caused over the years.
Enjoy Saintbreaker, "live" from their rehearsal space.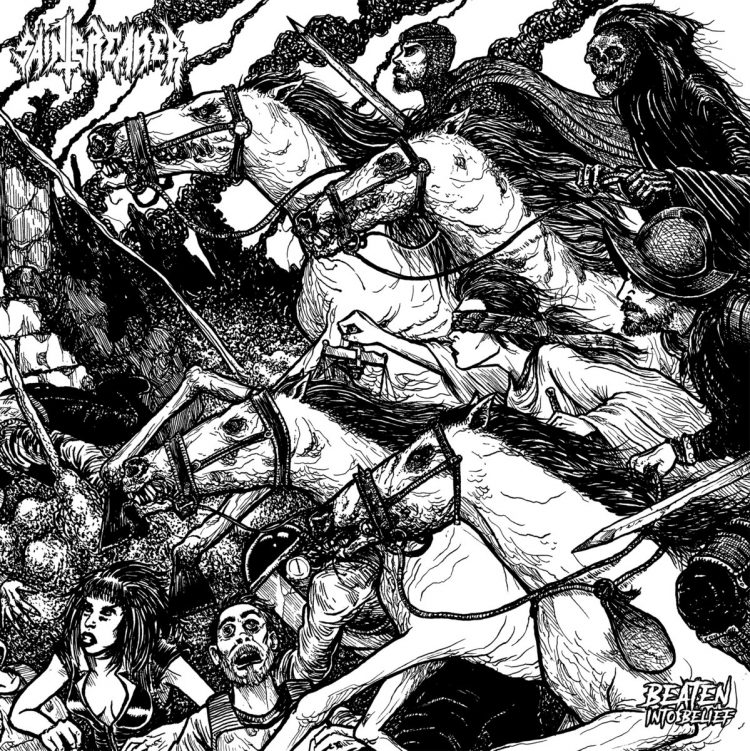 Starting in 2013, Saintbreaker finally released its crushing debut LP, Beaten Into Belief, in 2017. The band followed up with its excellent 2018 EP Cruel Humanity. All the while, the band has been performing ceaselessly, sharing the stage—and the limelight—with Negative Approach, Vio-Lence, Nile, Terrorizer, Exhumed, Death Angel, Gruesome, Backslider, Battalion of Saints, D.R.I., Ringworm, and Brujeria, among others. They have also performed at the last two Full Terror Assault Festivals.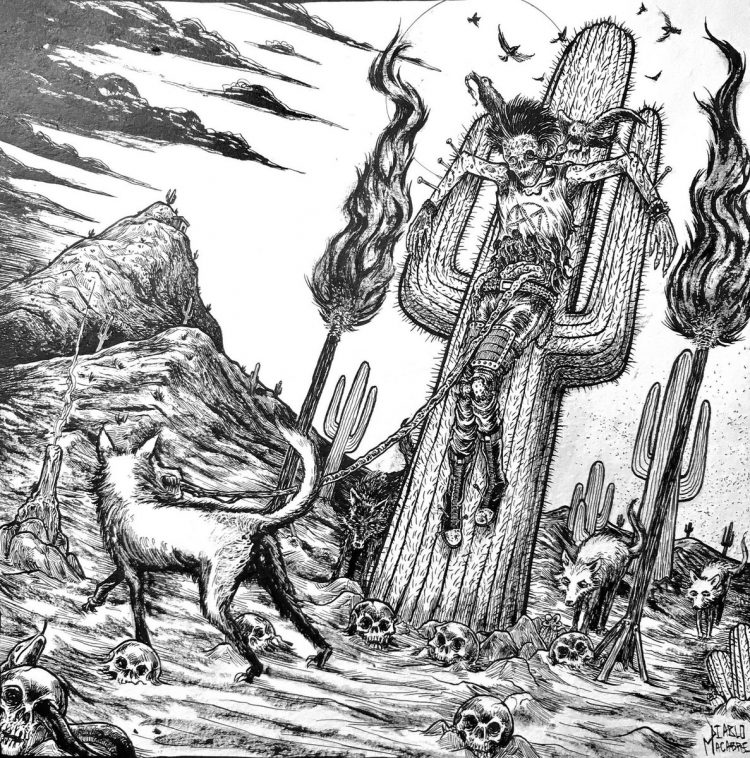 Saintbreaker shines in a live setting, and as many other bands have been doing lately, they decided to do their fans a favor by bringing a live show to a digital venue. Not only is the band performing one of their deservedly renowned sets here, but they also debut two new songs, "DEFCON 1" and "War Dementia," which are due to appear on their highly anticipated second LP.
Set List: Beggar, Inhumanity, Self Destructive, DEFCON 1, War Dementia, Extinction Event
Sound and Editing by Travis Borchard
Video Editing and Camera Shots by Vance Eastland