Nothing releasing an album in 2020 is nothing short of poetic. If you're at all familiar with how this band operates on a lyrical and musical level, then you know exactly what I mean. For the last decade, Nothing has crafted among the finest epics of melancholy and world-weary dream rock. They were sick of the way things were all the way back on their definitive and sedate EP Downward Years to Come and only drove the point ever further into the void on the subsequent three full-lengths.
I would go so far, with no hint of hyperbole, to label The Great Dismal as Nothing's finest work, even above their fan-favorite debut, Guilty of Everything. Like that album, Nothing is completely in their own element, their sound tightened in a way unheard since their debut. The delectable experimentation with all 90s rock had to offer that defined Tired of Tomorrow, my personal favorite has given way to an identity all their own. Dance on the Blacktop may be their weakest album, which isn't saying much considering the consistency of Nothing's songwriting abilities, but The Great Dismal takes that album's affection for spacious beauty and launches it into space. This is the greatest hits of all Nothing can do, and they are clearly having a blast showing you.
That suggests that this album is fun, which could be startling considering the bleak content, but Nothing has never shied away from tongue-in-cheek and sardonic (read: their first two album titles). That's always translated best into their songwriting, namely on Tired of Tomorrow with its bouncing doom pop. Here we get similar delights with "Catch a Fade," a playful mid-album upbeat, and its follow-up, "Famine Asylum," is blessed with the surprising, artfully placed heaviness found on You'd Prefer an Astronaut. Lead single "Say Less" continues Nothing's adoration for My Bloody Valentine, but here that's band's indistinct chaos is sifted through, allowing a glimmer of aural clarity that reaches dizzying altitudes.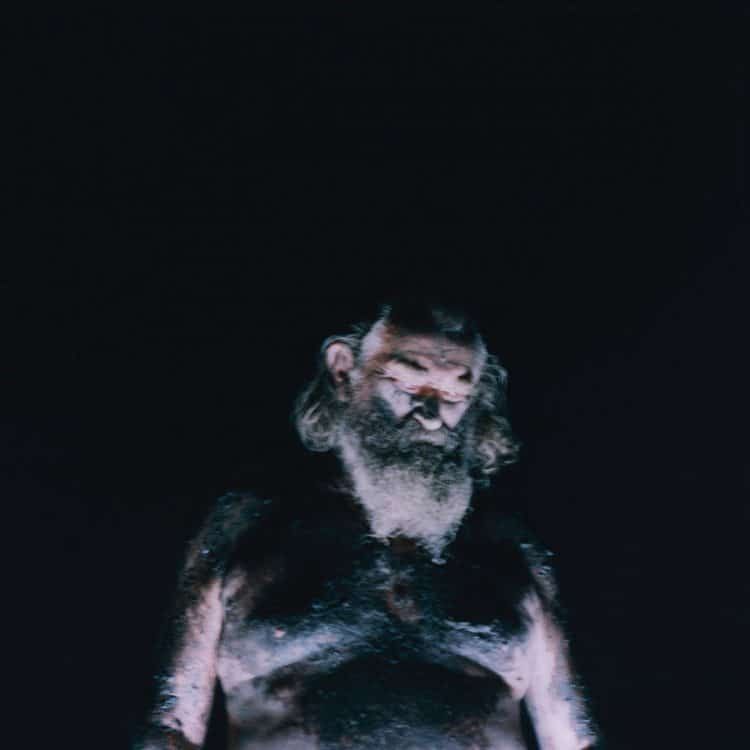 Present still are the quieter moments of Nothing's earlier material, those simpler songs unconcerned with opening the sky in favor of coarse melancholy, like "The Dives" and "Somersault." Opener "A Fabricated Life" is a work of sheer elegance, a gentle fall into a bewildering lucid catatonia. "April Ha Ha," my favorite track, plays with the heft and grace in an addictive balancing act of guitar work. "Bernie Sanders," as if to envenom the 2020 sting further, is an unhurried centerpiece, simultaneously grating and easy listening. With "In Blueberry Memories" Nothing abandon any hint of playfulness as the tone proper takes a swan dive into darkness. Among The Great Dismal's best tracks, "In Blueberry Memories" is classic Nothing; melodic, capacious, and aching in its longing.
In its penultimate and final moments with "Just a Story" and "Ask the Rust," The Great Dismal finds closure with riffs that soar over rolling fuzz, while Palermo issues his distinct croon amid the proceedings. "Ask the Rust" takes a sharp turn into the psychedelic in its closing moments, ending the album with a fitting note of disorder.
It's corny to label any one specific work the soundtrack to anything, let alone the fucked up decade shaping to be the 2020s, but for all the decades' worth of sci-fi dystopia we've been fed, it isn't surprising. If at all, this year's mood, the shared feeling of helplessness in the face of inept governments and stupid people, Nothing has captured it here, rendered it elemental, and made it palatable for us all. For that, despite everything, I am grateful.