Noise Industrial from Italy – Metro Crowd's screed of weirdness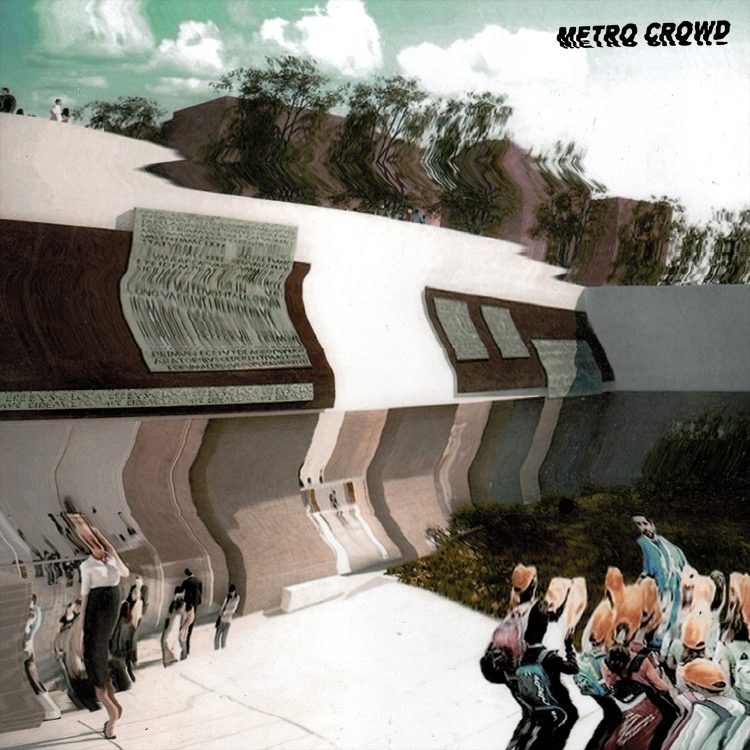 After 2016's self-titled debut achieved cult acclaim in the fandom of abnormal music Rome's Metro Crowd is dropping yet another fully fledged aural blitzkrieg today via Maple Death Records. Planning is a step further into the chronic confusion that illustrates the daily lives of the proletariat of this planet. From the grueling work ours, to the mind-numbing commutes, to the ever-present feeling of absolute futility in trying to achieve value and happiness in one's life, this album gives voice to the widespread frustration of contemporary times.
Undeniably a genre-bender, their sound runs the gamut of discordance with the pounding delayed-out percussion of Godflesh, the seriously angular and atonal guitar styling of Big Black, and the condescending haughtiness of White House vocals. Planning starts off with lockable drum grooves that support the lawless chorus of flange and psychedelic freakout momentum before weaving in and out of completely turbid frustrated irrationality. The listener is robbed of control by being thrust into some terrifying drug comedown for what seems like days as the LP ends in a purely boundless sonic void in which you can't really put your finger on any musical convention. While many a band has tried, even since jazz times, to write the most rule-breaking music that one could possible conceive, Metro Crowd actually comes very close to achieving that end.
Enjoy this post? Donate to CVLT Nation to help keep us going!