New Grime Zine "Into the Dirt"…
Looks like Sniffin' Glue Zine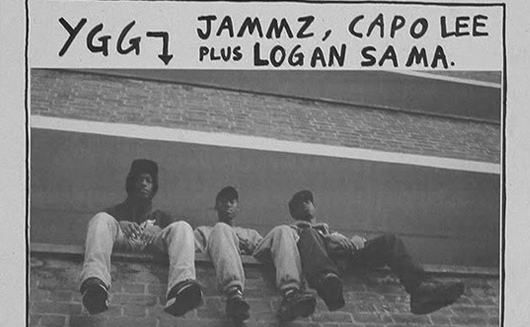 In the early 2000's on a daily basis I would be blasting the illest GRIME coming out of the UK. To be specific, I'm talking about artists like Roll Deep Crew, Crazy Titch, JME, Kano, Monster, Skepta, Ghetto, Logan Sama and many more. What I loved about the tunes was the energy you could feel coming out of the speakers and crashing against your skull! I know where this music was born from, which means I know the pain and stress it was first created from. In the beginning, grime was the the soundtrack of the UK underground, no matter what color your skin was. Then around 2005 it went away from the public eye, and everyone thought this real British Urban art form was dead. Flash forward to 2016, and for different reasons this UK genre of sonic fury is back in full force and is making a mark on worldwide culture on it's own terms. Both grime and punk were born in the same ghettos, so I'm not surprised they share the same urgency, plus they both have waved the flag of YOUTHG REBELLION HIGH. Which brings me to the new new GRIME zine called Into the Dirt, which shares the same format as the legendary zine Sniffin' Glue…The first issue will be available at Underground, 8 Berwick Street, Soho for the price of 30p. In honor of an art form I still love, peep some of my favorite moments in grime history!
Into the DirtPhotography Marco Grey, courtesy of Underground
Into the Dirt launches at an event on July 7th and will be available from then at Underground, 8 Berwick Street, Soho for the price of 30p
via Dazed Digital

Dizzee Rascal vs Crazy Titch Clash/Beef
Enjoy this post? Donate to CVLT Nation to help keep us going!