MY NEW FAVORITE BAND:
The Necro Post Punk of Primitive Knot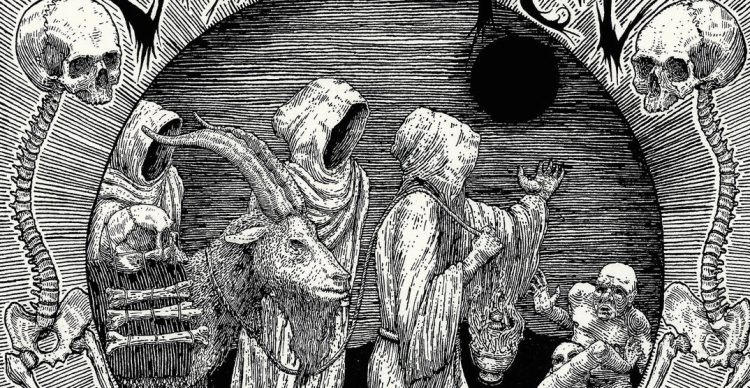 I am a proud music nerd that never stops looking for all sorts of new sounds, and sometimes I find them where I least expect them. So the other day I posted a Stormcrow LP cover on our instagram and saw a comment from someone named Primitive Knot. Me being the lurker I am, I said, let me see who this person is, and I clicked the bandcamp link on their profile. From that point on, they have become my new favorite band because of how awesome and moving the kind of Coldwave/Post-punk this project creates. Primitive Knot is a one person recording project that is expanded with more humans for live rituals. Sonically, you will find all sorts of textures when you press play on any given album and the vocals and lyrics will keep you engaged for sure! When it comes to music like this, it's really easy for a band to sound contrived, but with Primitive Knot that isn't the case. To say that the person behind this project is prolific would be a grand understatement, and the his newest offering, Decanting The Dream​-​Gore, sold out in very short amount of time. Lucky for everyone reading this or listening to the stream below, a second pressing is up for pre-order NOW! I can't get enough of this tape, which is why I have listened to at least twice a day since I found it. Make sure to check out his records Disciples Of The Black Sun and The Lesser Book Of Yr  (while you are at it, give it all a BLAST!). How much more do I want to hear from this band? Way fucking more, because this project is fucking AWESOME! Finding music like this, no matter the genre, makes everything we do here at CVLT Nation so worthwhile.
Art by  Blial Cabal
Enjoy this post? Donate to CVLT Nation to help keep us going!