Our New DOOM Anthem! SWAMP WITCH "Petrified in Sewage"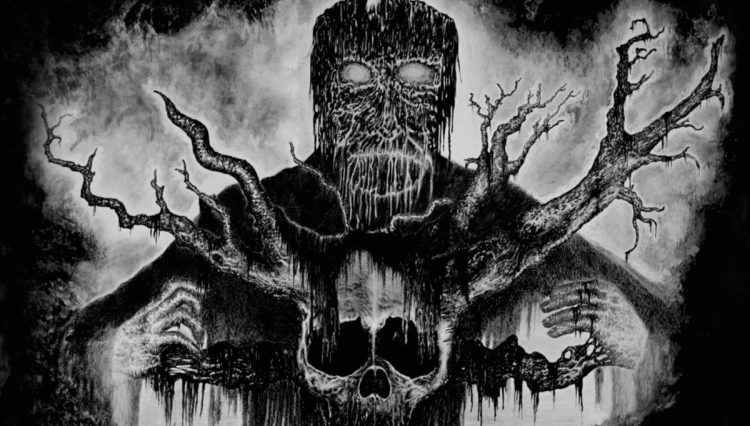 Slow moving morbid riffs that have the power to suffocate you with just one listen! Slow moving bass lines that will have you under their spell with just one listen! These are the kind of sonic forces that I am coming into contact with as I blast the new SWAMP WITCH tune entitled "Petrified in Sewage," which is a perfect name for this monolithic DOOM Monster. This Bay Area band is gearing up to release their new album Dead Rituals and from what I can hear they are taking shit to a whole other level of dirge. What really strikes me about this offering is how it is coated in pain-infused death, but still in it's own way very uplifting. SWAMP WITCH will be supporting DARK CASTLE, Cult of Occult and Cloven at Eil's Mile High Club on Nov. 16th. Right here and now press play below and listen to the sickest doom tune you will hear this month!
Enjoy this post? Donate to CVLT Nation to help keep us going!