A Must Hear Release of 2016…
Zeal and Ardor "Devil Is Fine"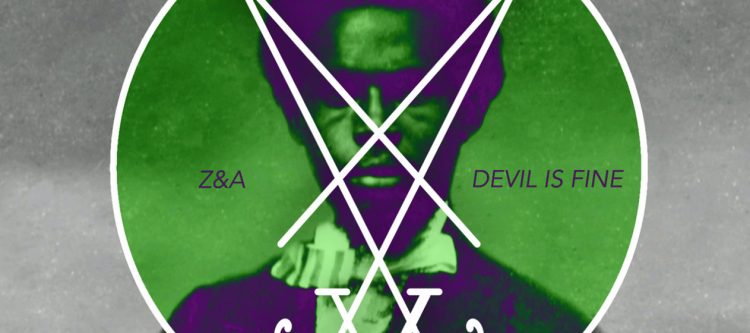 What we have in store for you today is a chance to check out one of the most interesting releases of 2016. This collection of genre-bending songs entitled Devil Is Fine was created by Zeal and Ardor hailing from NYC. To put this project into a box would be doing the creators of this music – and you – a great disservice. What I LOVE the most about this LP is how Zeal and Ardor have found a way to blend Old Negro Spirituals with elements of Black Metal to make songs that not only will move the listener, but also makes them catchy as fuck. The amount of creative freedom you will experience while blasting Devil Is Fine will almost leave you spellbound. In order to pull off this kind of record, it has to be based in honesty, and it's this fact that makes me a fan of Zeal and Ardor. Maybe it's just me, but this is also a HUGE middle finger to all of the racist wannabe kvlt asswipes who like to claim Black Metal as their own. In an ironic way, this is some Black Black Metal, and damn, it sounds so good! Ever since I can remember, I have been a fan of Old Negro Spirituals, and hearing what Zeal and Ardor has done with this art form has made love them even more. Big up to our reader Geordie who turned us on to this band last week! If you want to make some new friends, turn them on to Devil Is Fine. This is just the beginning for Zeal and Ardor – I can feel it in my bones!
Enjoy this post? Donate to CVLT Nation to help keep us going!