Most Savage!
Split You Will Hear Today…
WÖLVEFROST & WOES Streaming Now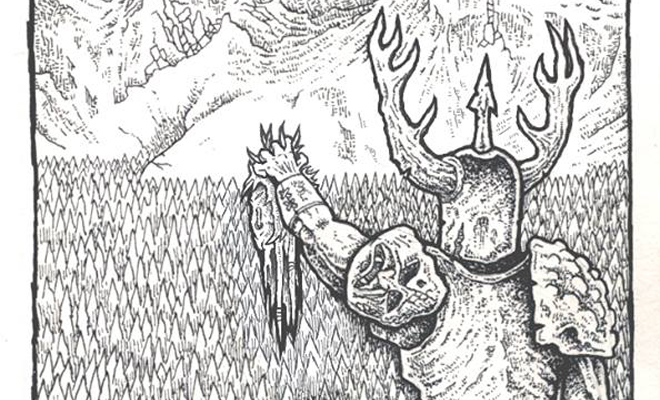 You are about to hear a split that will make you want to spit in the face of all authority and gauge out the eyes of corrupt politicians! WOES, from Bradford, England, have joined forces with Seattle's WÖLVEFROST for a split that is the most ferocious collections of songs I have heard all month. Both bands have brought their A-game to this record, and I know for a fact they will win new fans with this tape! WOES' tune "Tyrant King" is a black punk doom punch to the gut that I just keep pressing repeat on! WÖLVEFROST kicks their side off with "Blacken the Skies," which just rains down nothing but bone-eating filth on to your skull. I'm fucking beyond stoked that these two bands linked up for this violent split that I can not get enough of! Straight up, this tape is the kind of music makes me love my job…Well done WOES & WÖLVEFROST – now all you need to do is make a full album together. It gets better, because CVLT Nation is streaming this tape in full below and you can pre-order it HERE!
Enjoy this post? Donate to CVLT Nation to help keep us going!